25 Best Things To Do on Sunday in Barcelona (2023)
This article may contain affiliate links. Please read our
Disclosure Policy
for more information.
Barcelona's vibrant streets, sun-kissed beaches, and legendary architecture make it a hotspot for both adventurers and chill-seekers alike.
And if you're planning a weekend trip or are even just curious about what it's like on Sunday in Barcelona, you're in the right place!
After all, having lived in Spain for a while now and spent oodles of time wandering the alleys and avenues of this Catalonian jewel, I've got the inside scoop on what to expect, where to go, and how to make the most of your Sunday in the city.
Stick around, and I'll show you exactly why Sunday is a good day to visit Barcelona to take in everything the city has on offer!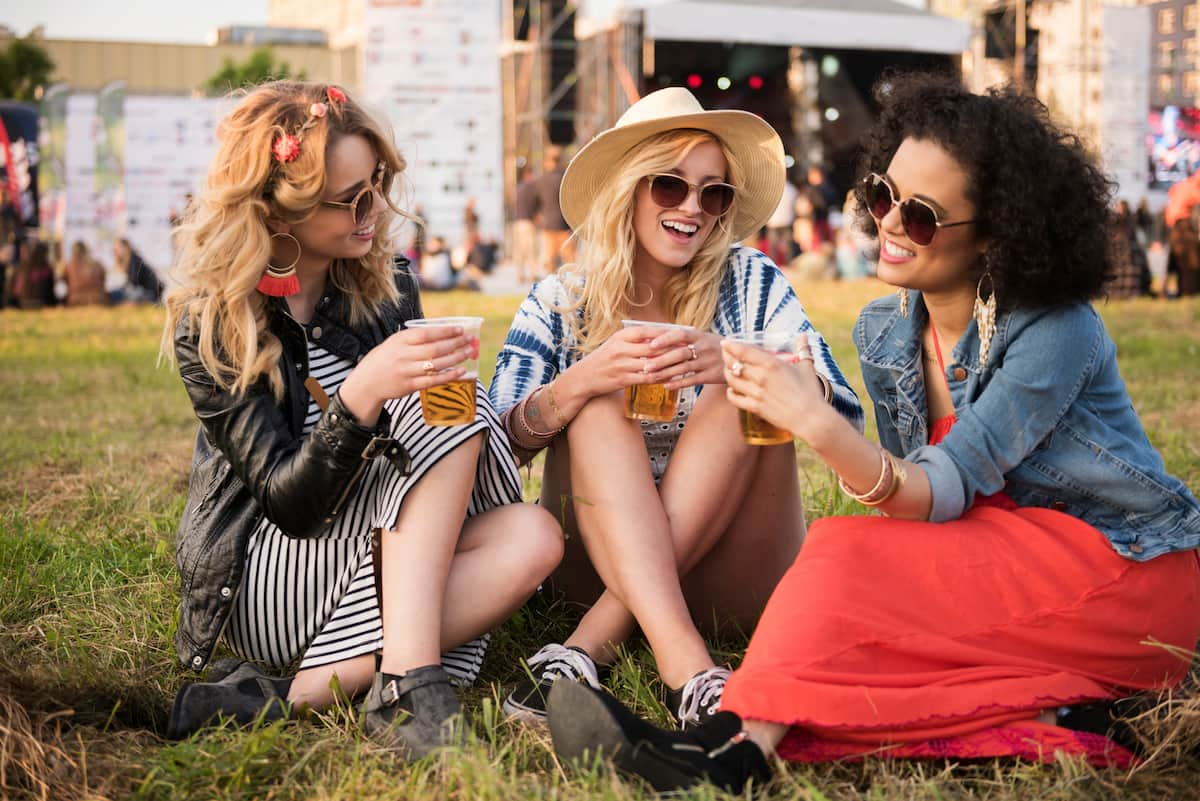 What to do on Sunday in Barcelona
1. Visit Gaudí's Monuments
When you're in Barcelona on a Sunday, the creations of Antoni Gaudí are an absolute must-see.
You could always kick-start your morning at Park Güell, a colorful park filled with whimsical designs. Or why not head straight to La Sagrada Familia, Gaudí's iconic basilica that's been under construction for more than a century!
Alternatively, don't miss Casa Batllo and La Pedrera, both iconic buildings with mesmerizing architecture.
Oh, and a little tip from a local: book your tickets in advance. These spots are super popular, and you don't want to miss out!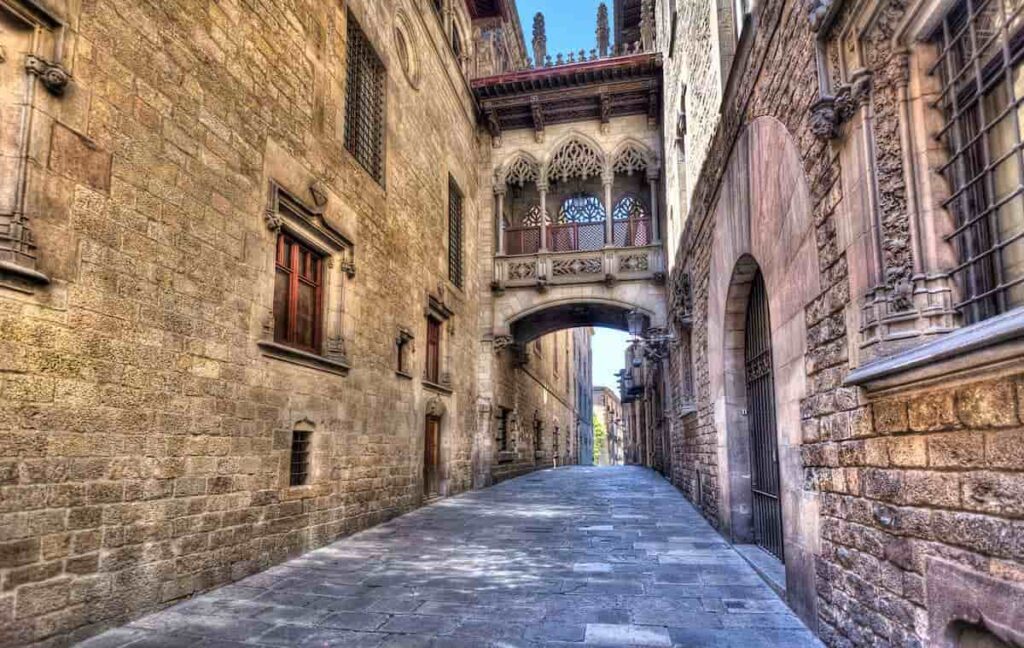 2. Settle in to a Long, Lazy Brunch
You're going to need some energy before soaking in all that Gaudí magic. And what's better than brunch?
The brunch scene in Barcelona has seriously taken off in recent years, so you're going to be spoiled for choice. For example, at Satan's Coffee Corner, grab a coffee that'll surely wake you up, paired with some innovative dishes.
Alternatively, if you fancy a cool ambiance and an excellent menu, Federal Cafe is your spot. And if you're into that trendy, modern brunch scene, Little Fern's got you covered.
But whichever one you pick, it's going to be a great choice for kicking off your Sunday here!
3. Dance the Sardana
After all that food, why not immerse yourself in a bit of local culture! Every Sunday, just as the clock strikes 11:15am, a bunch of Barcelonians gather in front of the Cathedral in the Gothic Quarter to dance the Sardana.
This isn't just any dance—it's the traditional Catalan dance, deep-rooted in their culture. Slide into the circle, catch the rhythm, and let your feet move.
And even if dancing's not your thing, watching it is a beautiful experience. Come and see something that's super unique to this corner of the world!
4. Head to the Picasso Museum
If you've got a soft spot for Picasso or just love art in general, then you're in for a treat. The Picasso Museum in Barcelona is the place to be.
This isn't just any art museum; it's home to one of the most comprehensive collections of artworks by the 20th-century Spanish artist Pablo Picasso.
Bonus? It's open all day on Sunday, and guess what? If you time it right and head there after 3pm, you can walk in for free. And here's another insider tip: it's also free every first Sunday of the month.
So, plan wisely and you may just get to dive deep into Picasso's genius without spending a cent!
5. Embrace the Spanish Lunch Tradition
Foodies, listen up! If there's one thing Spaniards know how to do, it's how to enjoy a good meal.
And Sunday lunch is practically an institution here. Don't expect restaurants to take your reservation until at least 2pm (and it probably won't start to fill up until at least 3pm, if not later) but that just means more time to work up a good hunger.
You could grab a paella or perhaps find somewhere serving great Catalan dishes. Whichever you choose, give yourself time to enjoy what's about to be an epic amount of food.
(And some local wine doesn't hurt either!)
But it's not just about what you eat; it's about the time spent around the table after eating. The Spaniards call this 'sobremesa' – that cozy, chit-chat time after a hearty meal, where you just sit around, talk, laugh, and enjoy each other's company.
It's a great way of slowing down and appreciating the moment. So, after you're done with your meal, don't rush off!
Order another drink, lean back, and let the conversations flow. It's a tradition worth indulging in.
6. Visit Parc de la Ciutadella
Alright, nature enthusiasts and relaxation seekers, this one's for you. Parc de la Ciutadella is like Barcelona's green oasis, right in the heart of the city.
Whether you want to go for a leisurely stroll, paddle a boat, or just lounge on the grass with a book in hand, this park offers it all. From its serene pond to its cool sculptures and even a zoo, there's a little something for everyone.
So after a day of art and food, let your senses relax amidst nature's beauty at Parc de la Ciutadella. Oh, and if you're lucky, you might even stumble upon some local musicians showing off their skills!
7. Catch an FC Barcelona Match (and visit the museum beforehand)
Hola, football fans! So, you've found yourself in Barcelona on a Sunday? Perfect timing!
This city bleeds football, and there's no better way to feel that passion than by catching an FC Barcelona match at the legendary Camp Nou.
But before the game begins, do yourself a favor and drop by the Camp Nou Museum. From the trophies to the memorabilia, it's a football journey that will give you goosebumps.
And when you're finally in those stands, with the crowd roaring, and the players in action – trust me, it's electrifying!
8. Hire a Bike to Ride Along the Beachfront
Barcelona isn't just about art and football. Its beachfront? Pure gold!
If you're the active type or just want a chill ride, renting a bike and cruising along the beach is the way to go. Feel the cool sea breeze, enjoy the views of the shimmering Mediterranean, and maybe stop for a quick beachside snack.
It's a freeing experience, and the best part is, you get to choose your pace. Whether it's a sprint or a leisurely ride, the beachfront awaits.
9. Dive into the National Art Museum of Catalonia (MNAC)
Art aficionados, I've got your Sunday afternoon sorted! The National Art Museum of Catalonia, or as the locals call it, MNAC, is a treasure trove of Catalan visual art.
With collections ranging from Romanesque to Modern Art, every corner tells a story.
And here's a little secret: if you swing by on Saturdays after 3pm, entry's on the house! Also, every first Sunday? Yep, it's free all day.
Dive deep into the art, lose track of time, and let your imagination roam free in this monumental museum. Barcelona's art scene really is second to none!
10. Head Out for a Day Trip
While Barcelona's charm is undeniable, sometimes a quick escape is all you need to freshen things up.
Montserrat is my top pick for a day trip. Picture this: towering mountains, an age-old monastery, and views that make your heart sing.
Not in the mood for mountains? No worries! Girona awaits with its medieval walls, cobbled streets, and a river that looks like it's painted in colors.
Both spots are a short ride away, and believe me, they're totally worth the detour!
11. Find One of Barcelona's Sunday Outdoor Markets
For my fellow shopaholics and treasure hunters, Barcelona's outdoor markets are like little wonderlands. Head straight to the end of La Rambla, and you'll stumble upon a crafts market brimming with handmade goodies.
But if you're vibing with a more bohemian feel, the hippie markets along the marina on some Sundays are where you'll want to be.
Or if old trinkets and vintage finds get your heart racing, don't miss the Encants flea market. Each market has its own flavor, and there's no telling what treasures you might unearth!
12. Wander the Gothic Quarter
The narrow alleys of the Gothic Quarter are something else. It truly feels like you've stepped into a world where time seems to have paused, with its winding lanes, medieval squares, and historic charm at every turn.
Each stone, each balcony, and each corner shop tells tales of centuries gone by. Maybe grab a gelato, take a leisurely stroll, and let yourself get lost in the maze.
Trust me, this is one place where getting lost is a part of the adventure!
13. Visit the Barcelona History Museum (MUHBA)
The Barcelona History Museum, or MUHBA, is a literal doorway to the city's vibrant past. As you explore its exhibits, you'll journey from ancient Roman Barcino to the thriving metropolis we know today.
The museum is spread across several locations, each revealing a different slice of Barcelona's story.
And here's the cherry on top: on Sundays after 3 pm, the entry fee magically disappears! Plus, if you're here on the first Sunday of the month, it's free all day.
Get ready to dive deep and uncover Barcelona's secrets.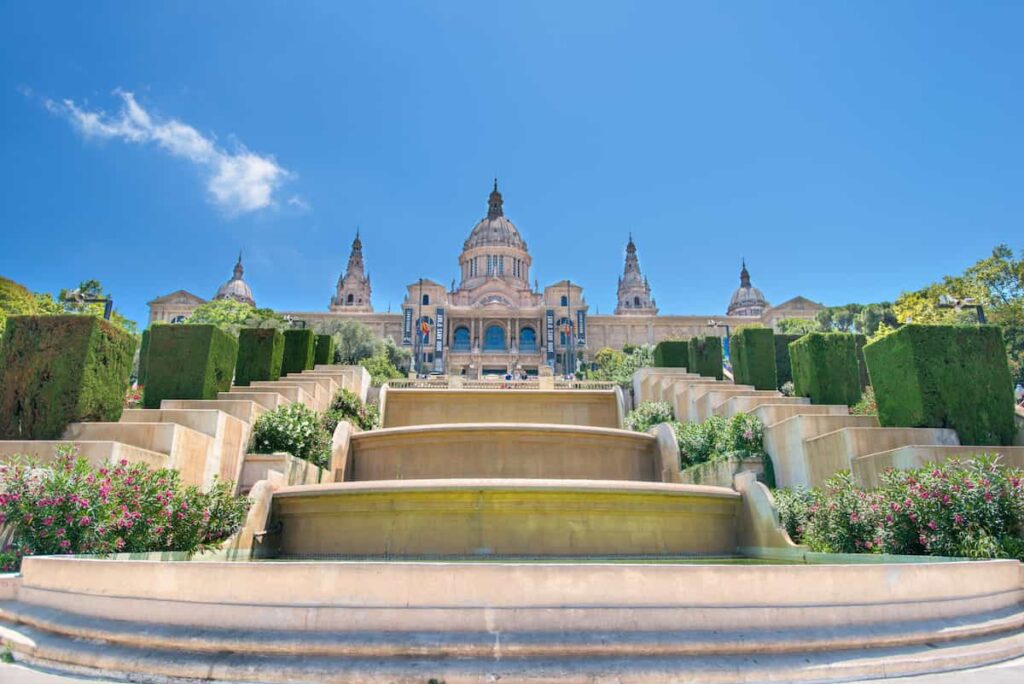 14. Do Your Very Own Tapas Crawl
Food lovers, this one's for you! There's no better way to savor Barcelona's culinary scene than embarking on a tapas crawl.
Start with some patatas bravas in El Raval, then maybe hop over to El Born for a plate of spicy gambas al ajillo. Whether you're into meaty, cheesy, or veggie delights, there's a tapa for every craving.
Here's the drill: grab a drink, order a plate (or two or three!), share, and move on to the next spot. It's a fun, flavorful, and oh-so-social way to eat your way through the city.
15. Stop by the Magic Fountain Show
Alright, friends, as the sun dips and Barcelona's night vibes begin, there's one spectacle you just can't miss – the Magic Fountain show. Situated near Plaça Espanya, this massive fountain transforms into a dynamic display of water, light, and music.
The colors dance, the water soars, and the music thrums, creating an atmosphere that's pure magic. Whether you're with family, friends, or flying solo, this show promises to leave you spellbound.
So grab a spot, let the music wash over you, and watch the waters play. It's the perfect curtain closer to a Sunday in Barcelona!
16. Check out Brunch in the Park (during summer)
Hey summer adventurers, I've got a Sunday plan that's got all the right vibes! Brunch in the Park isn't just about food, it's an experience.
Set in the lush Joan Brossa Gardens during those sunny months, this event brings together music, culture, and, yes, some seriously scrumptious eats. Think of it as a picnic with a DJ!
Local and international artists spin tracks, people lay out on the grass, and there's a genuine buzz in the air. It's a great excuse to grab your crew, throw on some sunnies, and dance under the blue Barcelona sky.
17. Celebrate the End of the Weekend with Sunset at the Bunkers del Carmel
One of my absolute favorite spots in Barcelona, hands down, is the Bunkers del Carmel. And watching the sunset here? Pure magic!
This historical site, once a Civil War bunker, now offers the best panoramic views of the city. As the sun dips, painting the sky in hues of pink and gold, the city seems to slow down just a little, basking in the evening glow.
Bring a blanket, maybe a bottle of cava, and just soak in the atmosphere. I promise, it's moments like these that'll stick with you long after your trip ends.
18. Grab a Drink in Plaça Reial
If you want to head straight to the center of Barcelona's people watching hub, Plaça Reial is where you need to be. This lively square, with its grand archways and towering palm trees, is a hive of activity both during the day and once the sun goes down.
Packed with bars, you can sip on some sangria, groove to the latest hits, or just people-watch from one of the terraces. It's a seriously good way to while away the afternoon.
19. Check out the Natural Science Museum
For anyone itching to dive into the wonders of the natural world while in Barcelona, you've got to pop by the Natural Science Museum. This place is a trove of insights – from minerals and rocks to flora and fauna.
Get ready to be transported to the deep blue seas, dense forests, and everything in between. And oh, here's a sweet little perk: if you time it right, on Saturdays post 3 pm and the entire first Sunday of the month, the ticket price becomes the best number ever – zero!
20. Enter the Basilica of Santa Maria del Mar
The Basilica of Santa Maria del Mar isn't just a structure; it's a tale etched in stone.
Every corner, every archway, and every stained glass window narrates stories from centuries ago. Its Gothic charm and serenity can make even the loudest city noises fade away.
And the best bit? On Sundays, they swing open the doors for free between 10 am to 1:30 pm and again from 5 pm to 8:30 pm.
So, whether you're seeking a spiritual experience or just some architectural awe, this basilica is a must-visit.
21. Picnic in the Botanical Gardens of Barcelona
Got some picnic vibes going on? Let's channel them in the most refreshing way possible – at the Botanical Gardens of Barcelona!
With plants from every corner of the world, this place is a lush, green escape from the urban hustle. Picture yourself unwrapping sandwiches while surrounded by exotic plants, with the sounds of birds providing the ideal background score.
It's the kind of laid-back, green-soaked afternoon that'll rejuvenate you for the week ahead. Just grab a basket and your favorite book and let nature work its calm magic on you.
22. Head to the Beach
Alright, sun-seekers and beach bums! Barcelona's coastline is calling your name.
Whether you want to dip your toes in the Mediterranean or simply laze on the sandy shores with a good book, there's no better way to spend a chilled-out Sunday.
Barceloneta beach is where the action's at with its lively boardwalk, beachside chiringuitos, and that iconic W Hotel on the horizon. However, if you're in for something quieter, Nova Icaria or Mar Bella might be your jam.
Remember the sunscreen and maybe a frisbee, and get ready for a day of sea, sand, and sun!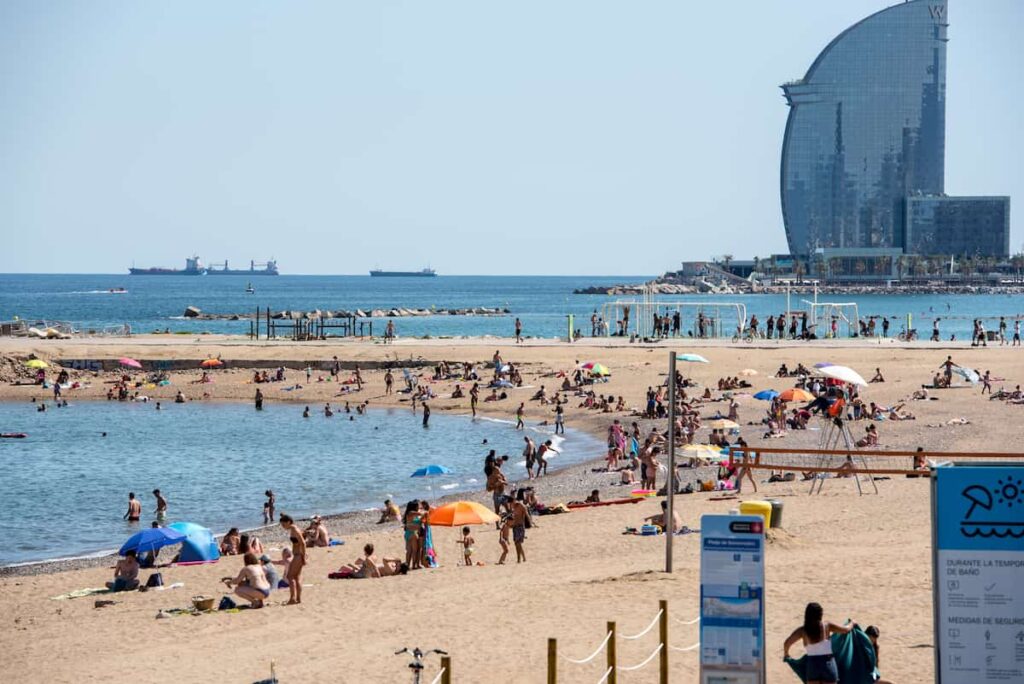 23. Escape to Mount Tibidabo
Feeling adventurous? How about a panoramic view of Barcelona from the highest peak of the city?
Mount Tibidabo has got that adventurous mix of nature and nostalgia. With lush hiking trails and an old-school amusement park at the top, it's a blend of the serene and the exciting.
Whether you take the funicular up or challenge yourself with a hike, once you reach the summit, the views are simply unbeatable. Don't forget to check out the majestic Temple of the Sacred Heart of Jesus while you're up there!
24. Sail through the Barcelona Maritime Museum
For all you sea lovers and history buffs, the Barcelona Maritime Museum is a treasure trove. Located in the historic shipyards of Drassanes, this museum pays tribute to the city's deep maritime roots.
Explore ancient vessels, intricate naval models, and learn about the maritime heritage that shaped Barcelona.
And here's a pro-tip for the budget travelers: on Saturdays after 3 pm, you can roam around without spending a dime on entry.
25. Shop 'til You Drop at Maremagnum
While many stores close in Barcelona on Sundays, for all you shopaholics out there, don't worry – your Sunday spree awaits!
Located right at the heart of Port Vell, Maremagnum is a modern shopping haven. This isn't just any mall – with its sea-facing terraces and a blend of local and international brands, it's shopping with a view.
From chic fashion finds to quirky souvenirs, it's got everything. And once you're done shopping, you can indulge in some delicious eats or catch a movie.
Overlooking the water, with the city lights reflecting, it's retail therapy with a special Barcelona twist.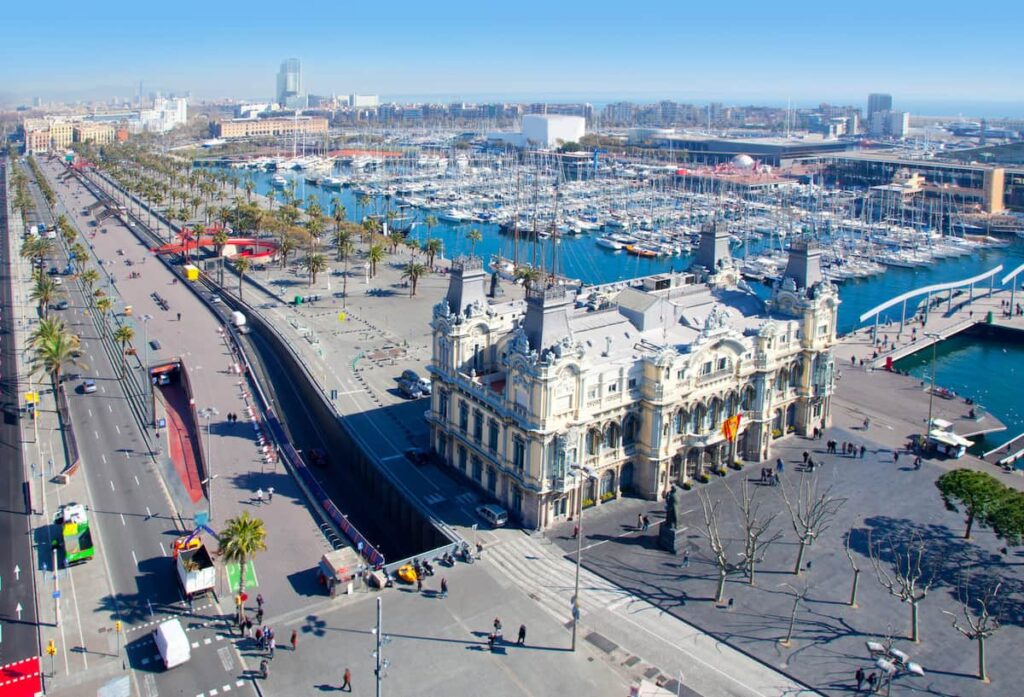 FAQs
Are things closed on Sunday in Barcelona?
Yes, many shops and establishments in Barcelona do close on Sundays. It's a traditional rest day for many, so don't be surprised if you find some doors shut. However, that doesn't mean the city goes silent as there is still plenty to do on this day.
Barcelona is buzzing with life even on Sundays. While some local boutiques and smaller family-owned businesses might take a day off, many cafes, restaurants, and tourist attractions remain open.
Plus streets like La Rambla are always vibrant, and you might stumble upon spontaneous street performances or weekend markets.
So even though you may face a few "Closed" signs, there's still going to be plenty to see and do!
Is anything open on Sunday in Barcelona?
Absolutely! While some shops close on Sunday in Barcelona, many tourist attractions, restaurants, and cafes stay open to welcome visitors. There are also plenty of outdoor activities to do on Sundays, like heading to parks and beaches or doing day trips to nearby towns.
Most of the city's iconic sites, like La Sagrada Familia, Park Güell, and several museums, remain open. In fact, some museums offer free entry at certain times on Sundays.
Many restaurants and cafes in popular areas also operate, serving everything from traditional Catalan dishes to international cuisine.
And that's not even mentioning beaches, parks, and tons of other recreational spots that are teeming with both locals and tourists. Basically, Sunday in Barcelona can be as packed or relaxed as you want it to be.
Is Sunday a good day to visit Barcelona?
Yes! Sunday in Barcelona offers a unique blend of relaxation and exploration. The vibe is a bit different, with a slower pace and an emphasis on leisure, but it's a great chance to explore some outdoor sights, like parks, beaches, markets and nearby towns and cities.
You'll find locals enjoying long lunches with family or just lounging at the beach. Tourist spots might be slightly less crowded than usual, and the overall atmosphere is a tad more relaxed.
It's also a prime day for markets, with several open-air events dotting the city. Essentially, whether you're looking to indulge in local culture or just wander the streets without a set plan, Sunday in Barcelona provides a refreshing perspective of the city's charm.
(Just remember to double-check opening hours for any specific places you want to visit!)
What do people in Barcelona do on Sundays?
On Sundays, Barcelonians often indulge in leisure, family time, and traditions. It's a day to slow down, enjoy a lengthy meal, and soak in the city's vibrant culture. From family gatherings to dancing in the squares, Sundays in Barcelona are about relaxation and cultural appreciation.
You'll find families taking strolls along the beachfront, friends catching up over coffee, and children playing in the city's many plazas and parks. Many locals head to their favorite spots for brunch or gather around a table for the traditional lunchtime meal.
In essence, Sunday is a blend of both the old and new, capturing the spirit of Barcelona in a relaxed, joyous atmosphere.
Do people go out on a Sunday in Barcelona?
Yes, they do! Even though Sunday is considered a rest day, Barcelonians love to head out and enjoy their city. Whether it's for a meal, a drink, a leisurely walk, or just the chance to sit and chill out, the streets are alive with energy.
The city's terraces are filled with locals enjoying their morning coffee or an afternoon vermouth. Beaches see families building sandcastles, friends playing volleyball, and solo visitors reading books with the sound of waves in the background.
Many also visit local markets, attend outdoor events, or just wander through the vibrant streets of neighborhoods like El Raval or Gràcia.
And while the night might not be as bustling as a Saturday night, there are still plenty of bars and cafes open late for those looking to extend their weekend fun.
Is Sagrada Familia free on Sundays?
No, the Sagrada Familia typically isn't free on Sundays. It's one of Barcelona's most iconic landmarks, and there's usually an entrance fee every day. However, there are certain times and occasions when locals can enter for free or at a reduced rate.
For instance, residents of Barcelona can sometimes get free access on specific days or times of the year, but it's essential to check in advance. For tourists, it's always recommended to book tickets online to avoid long queues and ensure entry.
Given the Sagrada Familia's popularity and its awe-inspiring architecture, the admission price is generally seen as worth every penny. Remember, the funds from ticket sales go towards the ongoing construction of this magnificent basilica, aiding in its completion.
Is Las Ramblas of Barcelona open on Sunday?
Absolutely! Las Ramblas, the iconic boulevard in the heart of Barcelona, is open every day, including Sundays. Being one of the city's main arteries, it never truly sleeps and remains a hub of activity throughout the week and weekend, day or night.
Strolling down Las Ramblas on a Sunday is a treat. You'll encounter live performers, vibrant kiosks selling flowers and souvenirs, and plenty of cafes where you can people-watch to your heart's content.
As the day unfolds, the atmosphere becomes even more lively, with locals and tourists alike soaking in the unique blend of historic charm and modern vitality that Las Ramblas offers. Just keep an eye on your belongings; it's always a popular spot, and pickpockets can be sneaky!
Are most shops closed on Sunday in Barcelona?
Yes, many shops in Barcelona do close on Sundays, especially smaller, family-owned businesses. It's a traditional rest day in Spain, and a number of establishments choose to give their staff a break. However, not everything shuts down, including several big shopping malls.
In more tourist-centric areas like Las Ramblas, you'll still find several stores open, catering to visitors. Moreover, big shopping malls or shopping centers in the city often remain open, giving both locals and tourists a chance to indulge in some retail therapy.
And while some local boutiques might be closed, the upside is that many cafes, restaurants, and tourist attractions keep their doors open, ensuring there's never a dull moment in this vibrant city.
Are beaches open on Sunday in Barcelona?
Yes, Barcelona's beaches are open every day of the year, including Sundays! They're public spaces, free to access, and serve as popular spots for both locals and tourists to unwind. Sundays see them brimming with life as families, groups of friends, and solo beachgoers flock to the golden sands.
Whether you're in the mood for a beach volleyball match, a refreshing dip in the Mediterranean, or simply to relax with a book under the sun, Barcelona's beaches offer it all.
The beachside bars, known as "chiringuitos," are perfect for grabbing a refreshing drink or a quick bite. Just remember to arrive early if you want a prime spot, especially during the warmer months, as the beaches can get crowded, particularly on Sundays.
Are restaurants in Barcelona closed on Sunday?
While some restaurants in Barcelona might take a day off on Sunday, plenty remain open. Sunday is a favorite day for families and friends to gather for a leisurely meal in the city. From brunch spots to evening tapas joints, you'll find a plethora of dining options available.
Barcelona boasts a rich culinary scene, and its eateries often reflect its diverse culture. On Sundays, it's common to see long tables at restaurants, filled with multiple generations of families enjoying the traditional lunchtime meal.
If you have a particular place in mind, it's always a good idea to check in advance or make a reservation. And don't miss out on trying a traditional Sunday paella at one of the city's many seafood restaurants!
Are museums closed on Sunday in Barcelona?
Not at all! In fact, many of Barcelona's museums are open on Sundays. Some even offer free admission during specific hours, typically in the afternoon, making Sunday a popular day for both tourists and locals to immerse themselves in the city's rich history and culture.
For instance, places like the Picasso Museum and the Barcelona History Museum (MUHBA) provide free entry on Sundays after 3 pm. The National Art Museum of Catalonia (MNAC) and the Barcelona Maritime Museum also have special timings and offers for visitors on Sundays.
It's always wise to check individual museum websites for exact timings and any special events that might be taking place. Sundays can be busy, so be prepared for crowds, especially during the free admission hours.
Can you buy alcohol on Sunday in Barcelona?
Yes, you can buy alcohol on Sundays in Barcelona. There are no specific restrictions that prevent the sale of alcohol on Sundays. Whether you're looking for a bottle of Catalan wine or some local cava, you'll have no trouble finding it.
Many supermarkets, convenience stores, and wine shops in the city sell alcohol throughout the week, including Sunday. However, it's essential to note that smaller, family-owned businesses might be closed, so if you're looking for something particular, you might want to head to larger stores or tourist-centric areas.
And if you're in the mood to savor a drink outdoors, plenty of bars and cafes along the beach and in the city center serve alcohol with a side of vibrant Barcelona vibes.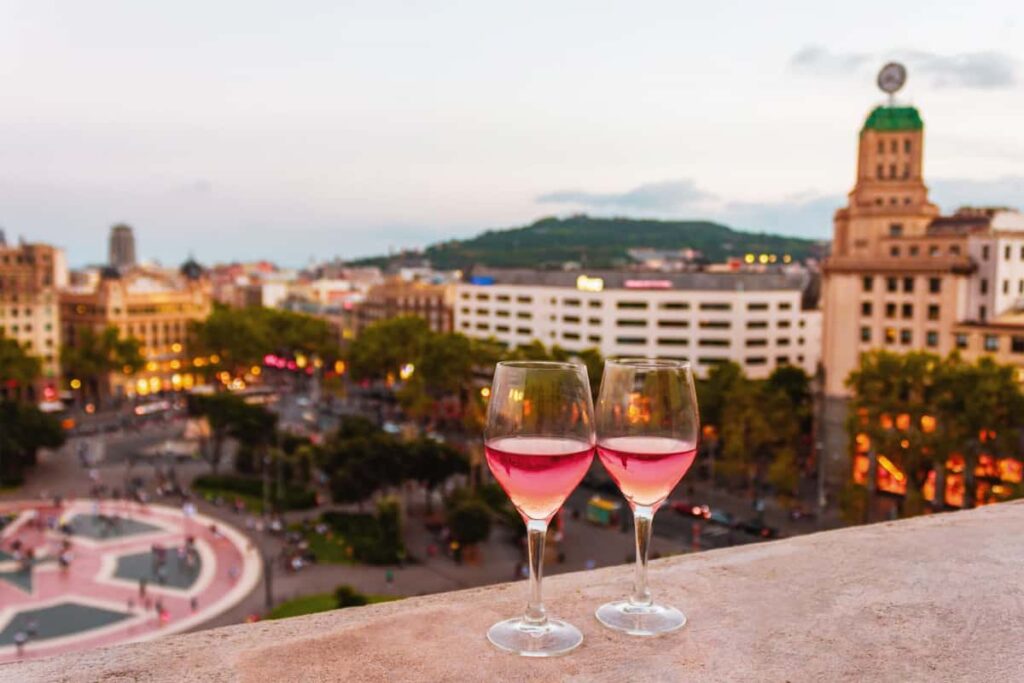 What time does Barcelona open on Sunday?
Barcelona, like many European cities, has a slower pace on Sundays. Many businesses and shops may open later in the morning, usually around 10 am or 11 am, if they open at all. However, restaurants, cafes, and some tourist attractions will typically be up and running earlier.
It's common to see locals sipping their morning coffee at a nearby café or heading to a leisurely brunch around the city.
On the other hand, major tourist sites, like the Sagrada Familia and Park Güell, will often have regular hours on Sundays to cater to the influx of visitors.
Still, if you're planning to hit up smaller local spots or shops, always check their Sunday timings in advance to avoid disappointment.
Why is everything in Barcelona closed on Sundays?
Traditionally, Sundays in Spain are reserved for spending time with family and rest. This cultural norm extends to Barcelona, where many businesses, especially smaller, family-owned ones, remain closed on Sundays. Additionally, Spanish labor laws mandate a day of rest for workers, which often falls on Sunday for many establishments.
That said, Barcelona is a bustling metropolis and a major tourist hub, so not everything is closed. Many tourist attractions, restaurants, cafes, and even some shops, especially in the tourist-heavy areas, remain open.
This balance ensures locals get their well-deserved break, and visitors still get to enjoy the city's many offerings.
However, if there's a particular place or shop you have your heart set on visiting, it's always a good idea to check its Sunday hours or plan your visit for another day.