How Many Days Do You Need in Barcelona – Really? (2023)
This article may contain affiliate links. Please read our
Disclosure Policy
for more information.
Ever found yourself daydreaming about the sunlit streets of the Catalan capital, but scratching your head over how many days you actually need in Barcelona to soak it all in?
You're not alone! Most travelers grapple with striking the perfect balance between a rushed visit and an overly extended stay when working out how many days in Barcelona is enough for them.
Well, don't worry – having lived in Spain and spent heaps of time in Barcelona, I've crafted this guide to give you the inside scoop. Stick with me, and by the end, you'll have a clear picture of just how long you need to enjoy your Barcelona escapade.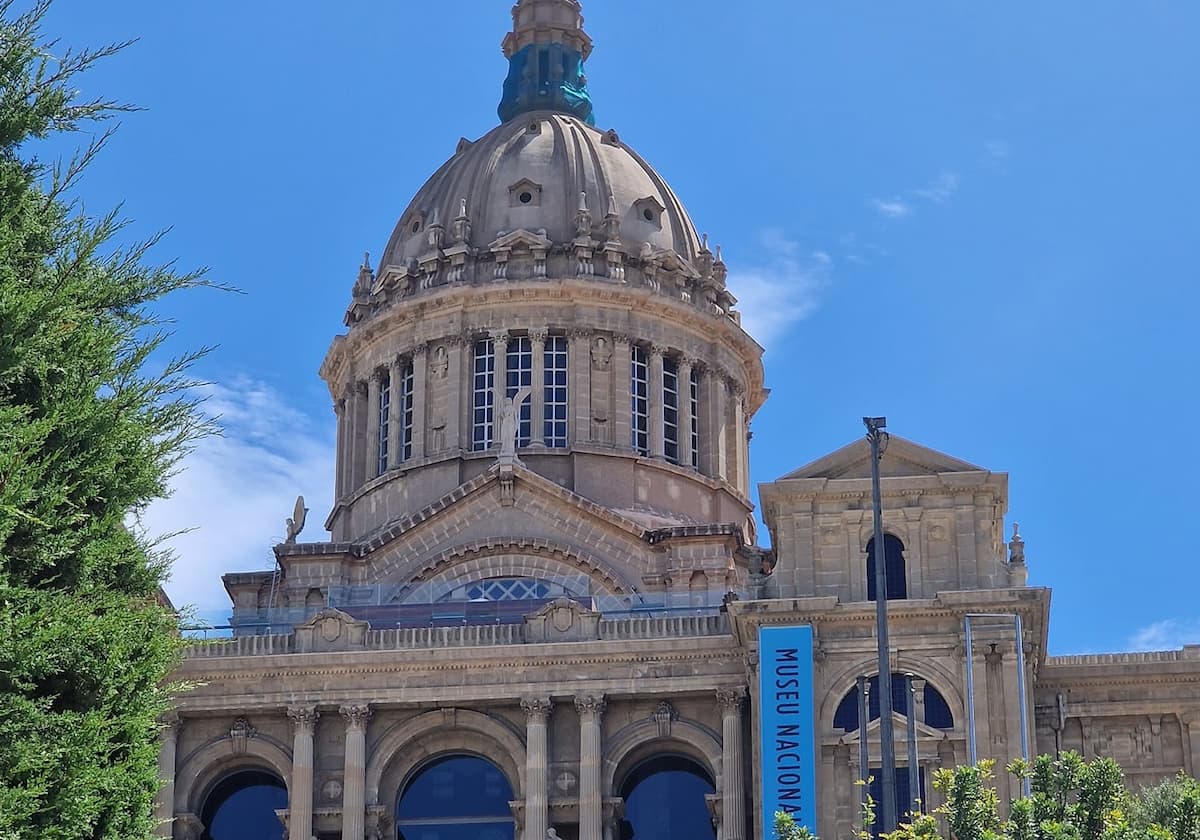 How many days do you need in Barcelona?
For a quick snapshot, you need at least three days in Barcelona. But to truly get a feel for the city, especially if you're the kind to wander and explore at a leisurely pace, five to seven days would be ideal.
What it comes down to is the balance between getting to know the city and allowing yourself some downtime. Less than three days is certainly doable for seeing the highlights, but it's going to be a busy few days, to say the least.
That is, while a short trip will give you a glimpse of its most famous spots, a longer stay will let you really immerse in its neighborhoods, local eateries, and the small but charming spots that aren't on every tourist's radar.
Plus, consider the geography. Barcelona is both a beach city and a cultural hub, so giving yourself some extra days means you won't have to rush between seeing Gaudí's wonders, taking a stroll on the Barceloneta Beach, and indulging in the local gastronomy.
It also allows for those spontaneous moments – maybe discovering a local market, or finding a quiet café where you can relax and people-watch. After all, travel isn't just about ticking boxes, it's about experiencing the rhythm and flow of a place.
All this said, if you can only come to Barcelona for a weekend or even one day, you should definitely do so. But you're going to get a lot more out of your time in Barcelona if you can manage staying for three to four days – and organizing a five day or even one week trip is perfect for getting a taste of everything.
How many days do you want in Barcelona?
Figuring out how many days in Barcelona is enough for you personally is going to depend on a few things, including just how much you want to see while you're here (as well as, you know, budget, vacation time, and all those other fun things).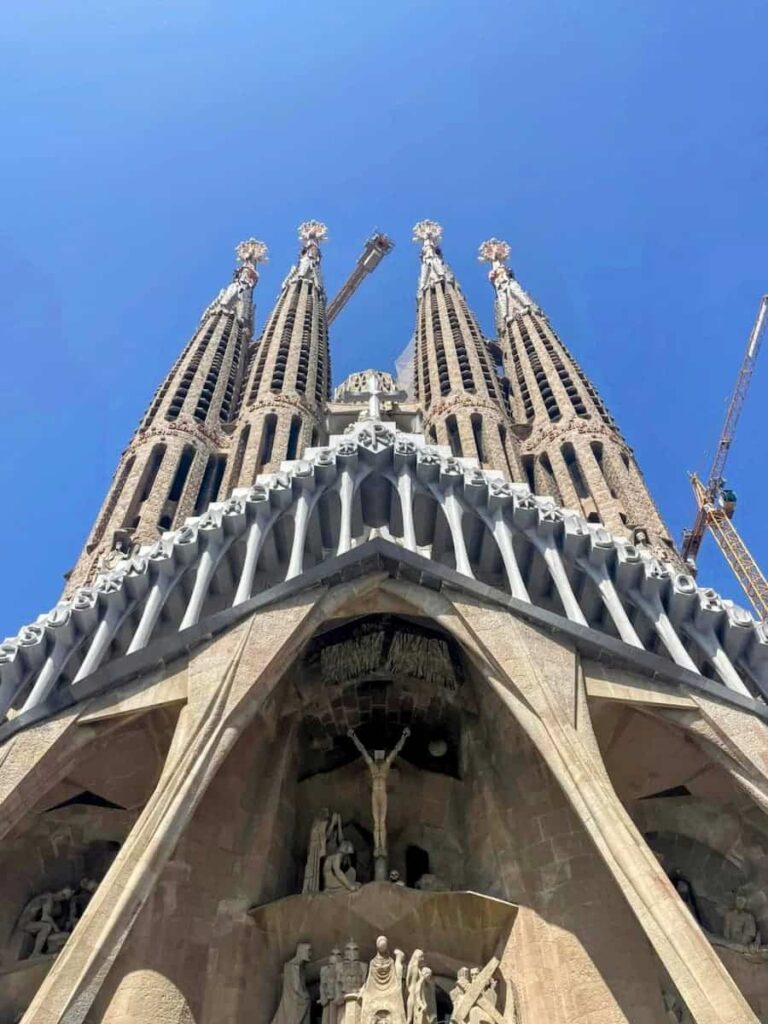 Take a look at this summary of what I'd suggest you do in Barcelona no matter how short or long your trip is. With plans for anything from one day to one week, you can see just which of these Barcelona itineraries is perfect for you.
Keep in mind when doing your planning that for some of the most popular places, tickets often sell out weeks in advance. This is particularly the case for major sights like the Sagrada Familia and Park Güell, so make sure to buy your tickets well ahead of time to avoid missing out.
One day in Barcelona
If you only have 24 hours in Barcelona, prioritize seeing Antoni Gaudí's imaginative architecture.
Strolling down Passeig de Gracia, you'll pass iconic structures like Casa Batlló and Casa Milà. Then, you'll visit the epic Sagrada Familia basilica, admiring its towering spires and intricate details.
From there, head up to the colorful mosaics and winding paths of Park Güell before heading to the Gothic Quarter for a hint of medieval charm, to gaze up at the vaulted ceilings of Barcelona Cathedral.
A wander down La Rambla is a must, where the city's life vibrates with intensity. End your day with a fiery flamenco show or tapas and wine tour for a taste of authentic local flavors.
FYI: With only one day in Barcelona, it's going to be much easier to see everything if you have someone else organizing it for you, including transport between each sight and skip-the-line entry.
That's why, given how tight you're going to be on time, I'd strongly suggest that you consider joining a one day tour of Barcelona as the easiest way to see the city's highlights.
I recommend this one-day Barcelona tour, which takes you to the Sagrada Familia, Park Güell, the Gothic Quarter and much more. Plus you'll also get to learn the history behind what you're seeing!
Two days in Barcelona
With two days in Barcelona, you'll have time to dive deeper into Catalonia's rich culture.
Day one remains packed with the highlights mentioned above, from Plaça de Catalunya to the Gothic Quarter and everything in between.
On day two, start at the dazzling Park Güell, followed by admiring the Arc de Triomf and unwinding at Parc de la Ciutadella. Dig deep into history at Mercat del Born, indulge in a delicious lunch in El Born, then soak in art at the Picasso Museum.
As evening falls, either dine by the sea at Barceloneta or witness the captivating Magic Fountain of Montjuïc.
By the way, with just two days to see all the highlights of Barcelona, you want to make sure you're maximizing your sightseeing and not wasting time getting from place to place.
That's why I always recommend that visitors grab a 48-hour ticket for Barcelona's Hop-On Hop-Off Bus. It will take you between all the main sights without the hassle of messing around with taxis or public transport.
Plus it's a super scenic way to get around the city and see a ton of highlights that you may not have time to get to yourself!
Three days in Barcelona
Having three days allows you to soak up highlights at a more relaxed pace. Spend your first day marveling at Gaudí's imaginative architecture, like the grand Sagrada Familia and colorful mosaics of Park Güell.
After a paella cooking class, meander the Gothic Quarter's charming alleys and Barcelona Cathedral. Cap it off with a flamenco show and authentic Spanish dinner.
Day two is all about the elegance of Passeig de Gracia, dotted with modernist gems like Casa Batlló and Casa Milà. After, relish a seaside promenade in Barceloneta and savor fresh seafood.
Your last day, ride up Montjuïc Hill by cable car, where panoramic views, Montjuïc Castle, and lush gardens await. End the day with a serene sunset sailing cruise to relish your final hours in the city.
Four days in Barcelona
Four days offer a much fuller experience than you'd be able to manage with a shorter stay! Your first two days remain unchanged from the three-day plan, packed with Gaudí's masterpieces and a blend of the old and new.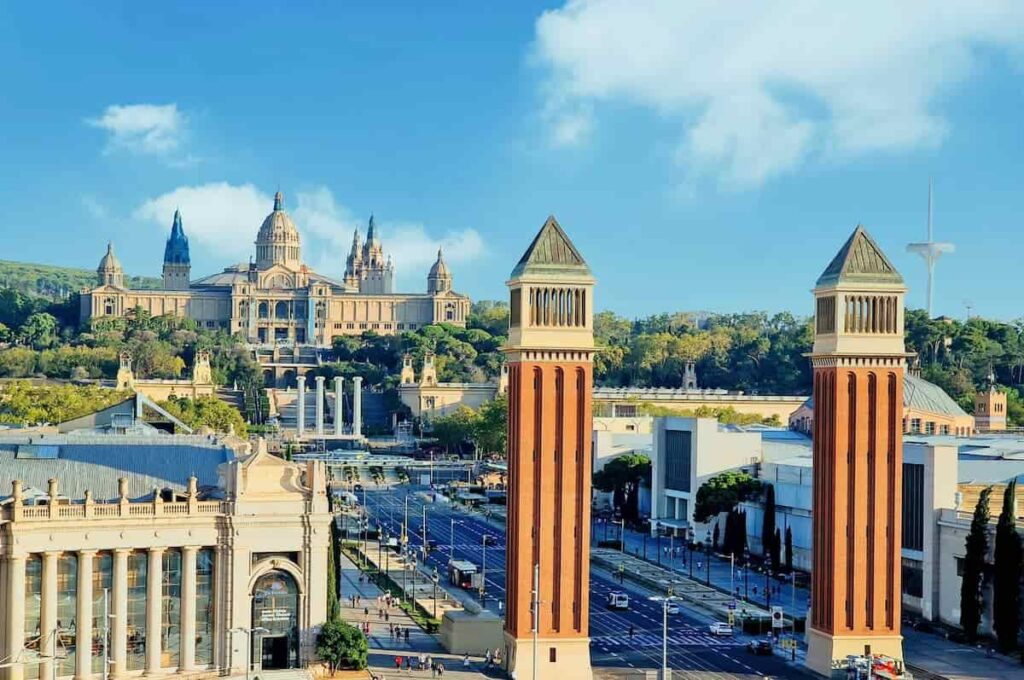 On day three, scale Montjuïc by cable car for breathtaking views and explore its numerous attractions. You can also take the time to explore the FC Barcelona Museum – or perhaps the National Museum of Catalan Art (MNAC) is more your style?
Wrap up your trip by spending day 4 either on an excursion to Montserrat, with a stop for wine tasting at a boutique winery, or the medieval city of Girona, famed for its Game of Thrones filming spots.
Five days in Barcelona
With five days, you can explore the main attractions at a leisurely pace while also fitting in day trips outside the city. Spend your first three days immersing yourself in Barcelona's architecture, nightlife, beaches and Gothic Quarter (plus a healthy dose of paella, tapas and more).
On day four, escape to the mountains of Montserrat, with an afternoon at a local winery for some tastings.
On the fifth day, jump on the cable car and journey up Montjuïc Hill for a panoramic city view, wander through lush gardens, and end with a sunset sailing cruise. Don't miss the spectacular Magic Fountain show in the evening.
Seven days in Barcelona
A full week in Barcelona allows you to see all the highlights without feeling rushed. Spend your first three days exploring Barcelona's iconic architecture, museums, beaches, Gothic Quarter sights and even a flamenco show.
Use day four for a scenic day trip to Montserrat and a local winery. Then come back to more of Barcelona's culture for day five, including the FC Barcelona Museum, Montjuic Hill and that sunset sailing cruise.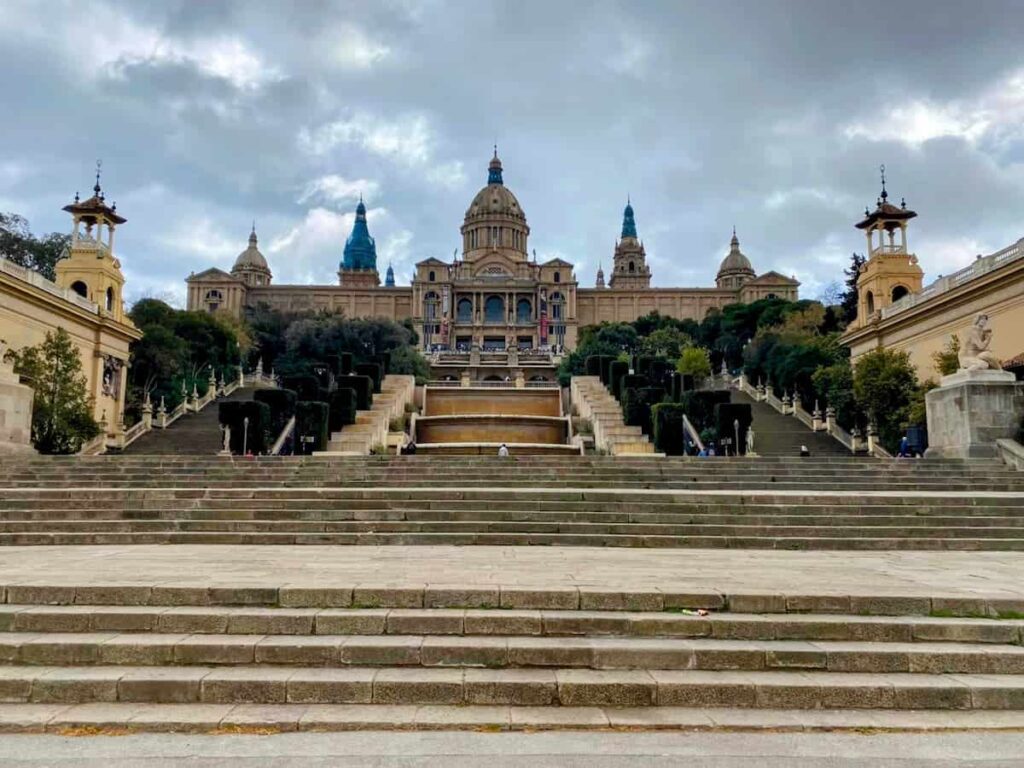 Day six, head inland to medieval Girona or take a coastal kayaking and snorkeling trip at the Costa Brava. Cap it off on your last day with more museums and panoramic views from Tibidabo Hill for a great end to your week.
What to consider when working out how many days in Barcelona is enough?
Sometimes, when planning a trip, you only have, say, three days and that's that.
But if you have some flexibility and are trying to work out how many days in Barcelona is enough for you, the following points can help guide you.
Your interests
Every traveler is unique, with their own set of interests. That's why you need to consider what draws you most – art, history, food, beaches, or perhaps a bit of everything.
Barcelona has a rich tapestry of experiences waiting for you, so it's essential to pinpoint what you're truly keen on.
For example, for art lovers, Gaudí's works might occupy a whole day, while food enthusiasts might want to reserve several evenings to explore different tapas bars around the city.
Planned activities
While Barcelona boasts plenty of iconic landmarks, the activities you choose can influence your trip's duration. For example, are you thinking of attending a workshop, like a cooking class, or perhaps joining a local city tour?
Planning for these in advance will give you an idea of how to allocate your days. Remember, some activities or tours might take up half a day or more, so you'll want to account for them.
Season and crowds
Barcelona's popularity means it can get crowded, especially during peak seasons. Depending on when you're visiting, you might need extra time at specific attractions.
Visiting during off-peak times can give you more space to explore without feeling rushed. On the other hand, if you're heading over during the summer, perhaps consider adding an extra day to your itinerary just to accommodate the bustling energy of the city.
Budget constraints
Barcelona offers a range of experiences to suit every budget. However, it's essential to match your stay's duration to your financial comfort zone.
While the city has numerous free or budget-friendly activities, accommodation and dining can add up. By setting a daily budget, you'll get a clearer picture of how long you can comfortably stay.
Nearby excursions
If you're like me and love getting a full experience, then consider some of the areas around Barcelona. Towns like Girona and places like Montserrat are worth the detour.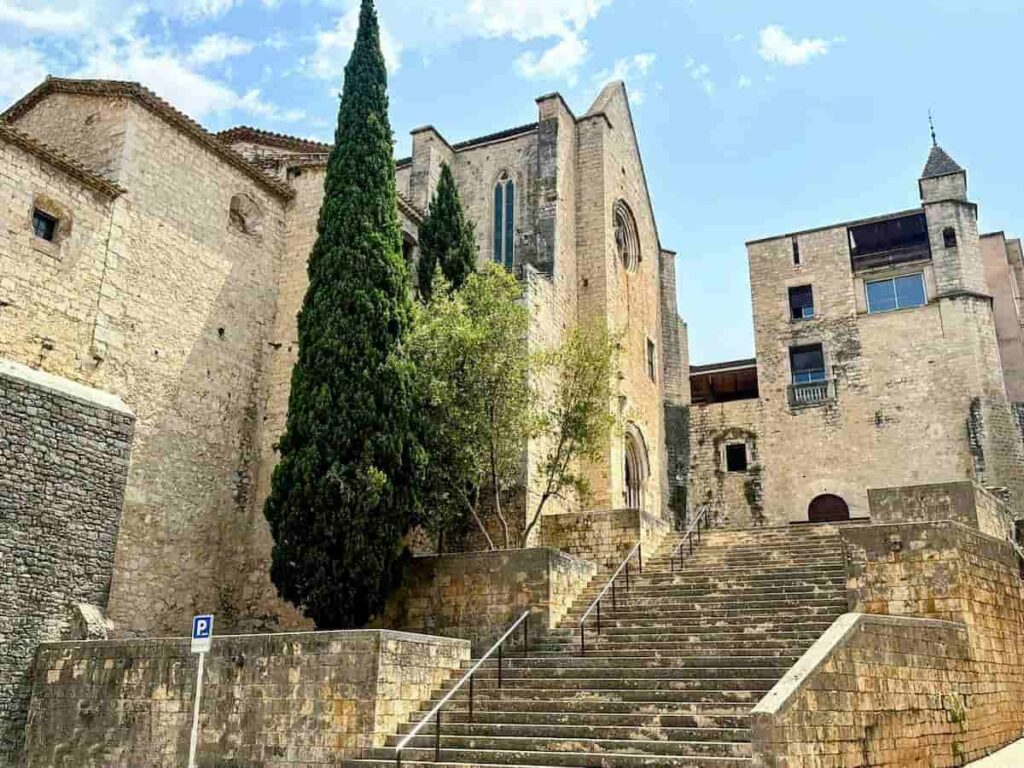 Depending on your itinerary, you might want to reserve a day or two for these excursions. They give you a broader sense of Catalonia and its diverse offerings.
What is the average stay in Barcelona?
Recent data shows that guests in Barcelona hotels last year averaged a 2.6-night stay. On the other hand, visitors cozying up in holiday homes lingered for an average of 4.3 nights, while those choosing tourist apartments and guesthouses stayed for about 3.7 and 3.3 nights, respectively.
(You can see the source of this data here.)
Now, what's up with these numbers, you may ask? Well, I've got some theories.
Hotels, with their often-central locations and amenities, tend to appeal to business travelers or weekenders who are zipping through on a tight schedule. They want to soak up as much of the city as they can in a short time, then jet off to their next destination.
Holiday homes, on the other hand, often feel a bit more personal and lived-in. They're the choice of travelers looking to immerse themselves, maybe even pretend for a bit that they're local Barcelonians.
These accommodations are ideal for families or groups of friends who value the communal space to relax, cook a meal with fresh market finds, or just enjoy a lazy morning with a café con leche on a balcony overlooking the city's bustling streets.
Tourist apartments and guesthouses sit somewhere in the middle. They offer a blend of the hotel convenience with a touch of that homely feel. Maybe it's a kitchenette to whip up a quick breakfast before a day of sightseeing or a little patio perfect for evening glasses of cava.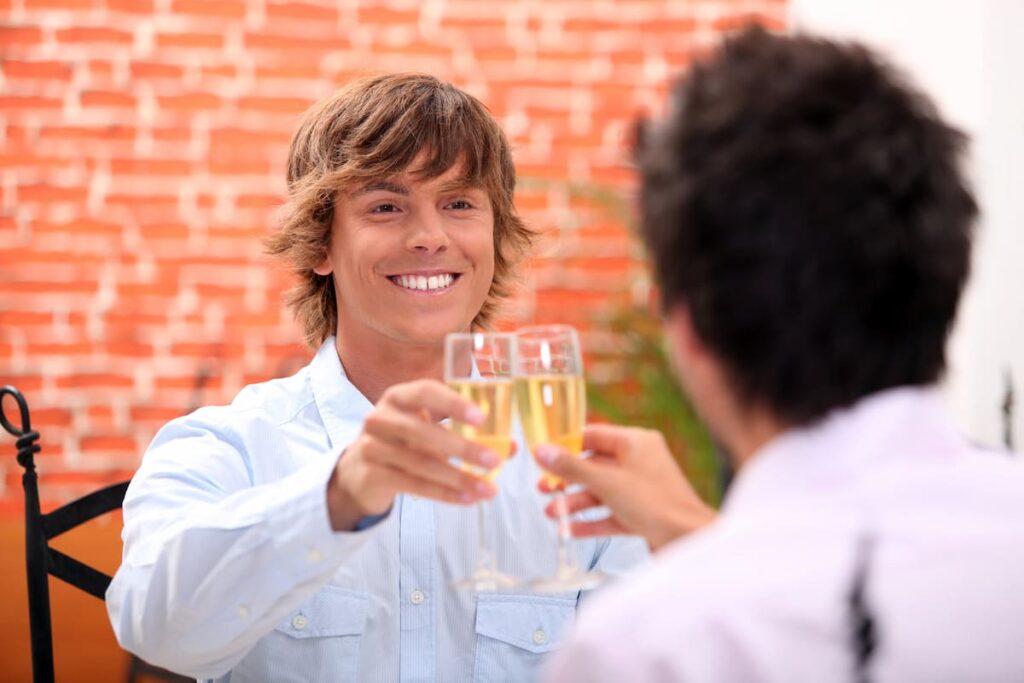 Regardless of these averages, the length of your stay truly depends on your personal travel style and what you're hoping to get out of your Barcelona adventure. Some people are content with a whirlwind weekend, while others might need a full week to truly feel they've done the city justice.
Whichever one you choose, you're in for a great trip!
How many days in Barcelona is enough for a first time visit?
For first-time visitors to the city, four to five days in Barcelona offers a solid introduction. This duration allows you to comfortably see the primary landmarks, understand the city's layout, and even explore some of the local culture without feeling too rushed.
With this timeframe, you can make sure you'll see iconic places like the Sagrada Família, Park Güell, and La Rambla. You'll also have the flexibility to wander through neighborhoods like El Raval or El Born, each with its own distinct flavor.
Add in a day for relaxation, maybe at the beach, or even a day trip just outside of Barcelona and you've got a well-rounded first experience of this vibrant city.
How long do you need to enjoy Barcelona as a budget traveler?
Barcelona, like many popular cities, can be as affordable or as extravagant as you make it. For budget travelers, three to four days can be both cost-effective and fulfilling. It's enough time to see the major sites and even indulge in some affordable fun.
While you can certainly spend money here if you want to, it's good to keep in mind that Barcelona is also packed with free or low-cost attractions. Think about wandering around Montjuïc, exploring local markets, or window shopping in the Gothic Quarter.
Public transportation is efficient and reasonably priced, so you can move around the city without breaking the bank. And food? There are numerous pocket-friendly tapas bars and eateries where you can savor local flavors without splurging.
Don't forget to take advantage of Sundays, when many major museums have free entry for certain hours of the day!
How many days should I stay in Barcelona with kids?
Traveling with kids adds another dimension to your plans. With the little ones in tow, a stay of five to six days can be quite comfortable. This allows for a more relaxed pace, giving your family time to enjoy the attractions without over-exhausting yourselves.
Barcelona is quite family-friendly. Aside from the beach where kids can play, there's the Barcelona Zoo, the Magic Fountain show, and CosmoCaixa (a hands-on science museum).
A longer stay also lets you space out activities, so you can have downtime at parks like the Parc de la Ciutadella. You should also consider side trips like visiting Tibidabo Amusement Park or perhaps going out on a boat for the day to check out the Mediterranean up close.
Balancing fun activities with rest periods will make your trip enjoyable for both adults and the younger travelers.