10 Best Barcelona Bus Tickets (Prices, Cards and More)
This article may contain affiliate links. Please read our
Disclosure Policy
for more information.
Ever googled 'Barcelona bus tickets' and ended up more confused than before? You're not alone.
Finding the best bus ticket in Barcelona for you based on your travel plans can be like trying to find a needle in a haystack – but guess what? I've got you.
Living in Spain and having spent a ton of time navigating Barcelona, I've got the lowdown on the city's bus tickets – the ins, the outs, the tiny print, and the oh-so-important info on how to save as much money as possible.
Stick around, and I promise you'll leave with a clearer head…and maybe a few extra euros in your pocket.
Barcelona bus tickets
Single ticket
If you're just looking for a one-time ride through the city, the single ticket's got your back. This little guy's good for a solo journey whether it's the metro, buses, trams, or the FGC railway.
But here's a quick tip: If you switch from one system to another, like jumping from the bus to a metro, you'll need to buy another ticket. So make sure you only use it when that won't happen to avoid an unwelcome little extra cost.
(You can check this Barcelona metro map if you want to see if there's a better route to get to your destination that's entirely done by metro.)
And if you're thinking of using public transport more than once or twice, you might want to reconsider your options. That is, while this is the cheapest of Barcelona's public transport tickets on an individual basis, it actually isn't the most wallet-friendly choice in the end (I'll explain more about that below though).
And just one more thing! Don't try using this ticket for the Aerobús – that's your ride to the airport – as it won't work. Instead, you can get your Aerobús ticket here.
Price: €2.40
Hola Barcelona Travel Card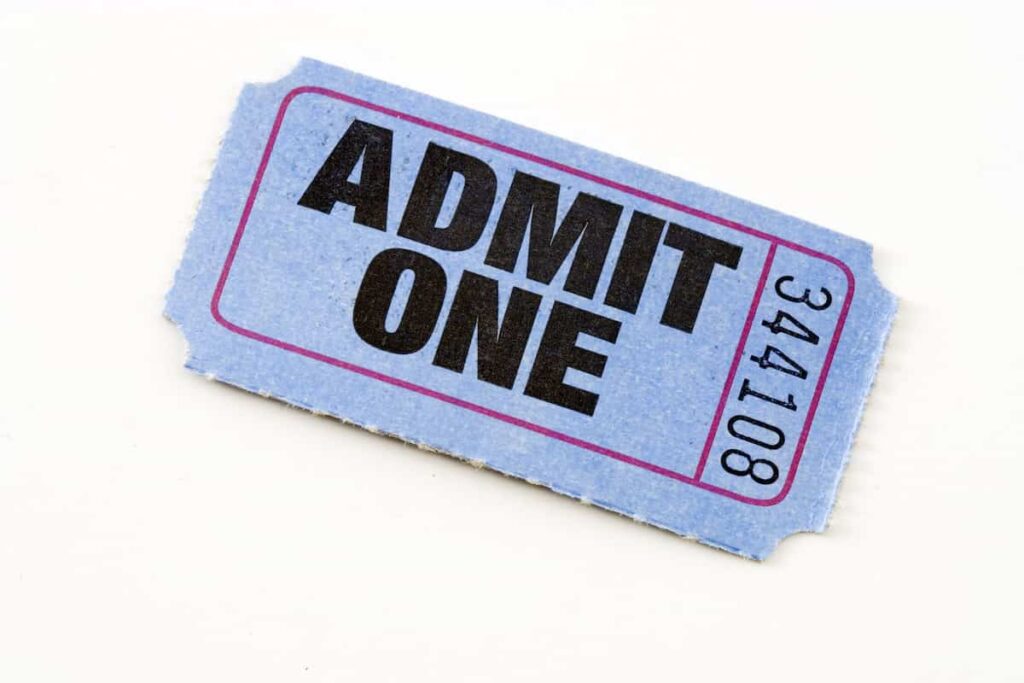 The Hola Barcelona Travel Card is pretty great if you're here for a quick trip and think you'll be riding around a lot. 
The beauty of this card? All public transport is completely FREE!
No more fumbling for change every time you board. What's even cooler? It's got your airport rides covered too, be it on the metro or the RENFE train.
Depending on how long you're in town, you can grab one that's good for anywhere from 48 to 120 hours.
Just one word of advice: Only activate it when you're all set to roll out, 'cause that timer starts ASAP!
Get your Hola Barcelona Travel Card here.
Price:
48 hours (two days): €16.40 (i.e. €8.20 per day)
72 hours (three days): €23.80 (i.e. €7.93 per day)
96 hours (four days): €31 (i.e. €7.75 per day)
120 hours (five days): €38.20 (i.e. €7.64 per day)
Barcelona Card
Alright, now let's chat about the Barcelona Card – it's like the multitool of city passes. With this bad boy, you get the same unlimited rides as the Hola Barcelona Travel Card. 
But wait, there's more! It's not just about getting around; this card's your golden ticket to the city.
Dive into loads of museums without paying extra and snag discounts at eateries, stores, and some shows. Plus, depending on your stay, you can pick one that suits you, from 72 to 120 hours.
And first-timers, perk up! This card comes with a guidebook, making it a breeze to plan out your Barcelona escapades.
Lock in your Barcelona Card here.
Price:
For people aged 13 and up:
€53 for the 3 day (72 hour) Barcelona Card
€63 for the 4 day (96 hour) Barcelona Card
€75 for the 5 day (120 hour) Barcelona Card
For kids aged 12 and under:
€30 for the 3 day (72 hour) Barcelona Card
€40 for the 4 day (96 hour) Barcelona Card
€45 for the 5 day (120 hour) Barcelona Card
T-casual card
The T-casual card is a fave for locals who aren't about the flashy tourist cards. Instead, you get 10 rides across buses, the metro, trams, and the FGC railway.
Best part? No expiration date, so use them when you feel like it. It's perfect for when you're hanging in Barcelona but don't have jam-packed transit days.
However, just a quick thing to remember: It's a solo thing only, so you can't use one card for more people. So if you're roaming with a friend, they gotta get their own card.
Price: 1 zone – from €11.35
T-familiar card
If you're heading to Barcelona with family or friends in tow, check out the T-familiar card. Crafted with groups in mind, this great transport card offers 8 rides and stays good for 30 days from when you first use it.
The killer feature? Multiple people can use it all at once. Imagine: three of you wanna hop on the metro, and instead of a card-scramble, you just need this one.
It's perfect for family outings or wandering around with friends over the weekend. Just a reminder: kick off its use and then wrap up those 8 rides within the month!
Price: 1 zone – from €10
T-usual card
Got plans to be in Barcelona for a good while and thinking of really embracing the public transport system while you're here? Enter the T-usual card.
This card sets you up with unlimited rides for a straight 30 days. Whatever you choose – metro, bus, tram, FGC railway – you're sorted.
Picture it as your monthly VIP pass to Barcelona's transit system. Although, just a tiny thing: it's your exclusive pass, so no sharing with anyone else. For that, I'd suggest scrolling back up to the T-familiar card.
Price: 1 zone – from €20
T-grup card
If you're bringing a small army to Barcelona, check out the T-grup card. It's ideal for the bigger groups, whether you're on a school adventure or with your extended family.
This card packs a punch with 70 trips, and the cherry on top? Multiple people can use it at the same time.
Designed with big groups in mind, it's all about making your travel smooth. Just don't forget that those 70 rides have to be used up in 30 days. But with a large crew and tons to explore, this card's a solid choice.
Price: 1 zone – from €79.45
T-jove card
For the young wanderers out there, here's the T-jove card. If you're under 30 and itching to discover Barcelona, this card's your new best friend.
One fixed price and you're in for unlimited trips across the board – metro, tram, bus, all of it – for a straight 90 days. Basically, it's tailored to be wallet-friendly for the younger crowd, whether you're studying or just out and about on a budget.
The only thing is that you've got to buy it via T-mobilitat, Barcelona's public transport app. But honestly, that's more of a perk. No more pesky paper tickets to stress over!
If you're the right age and hanging around for a bit, this card's worth a second look.
Price: €40
T-4 card
The T-4 card is a neat option for pensioners or folks with a recognized disability, offering discounted rides all around Barcelona's public transport.
However, for my travelers out there, there's a little snag. To grab this card, you gotta be registered as a resident in the Barcelona metro area.
So, if you're just here for a short amount of time, this one might not be for you. But for those thinking of setting roots in the city? Check out the TMB site for all the information you need and get moving.
Price: 1 zone – €2
T-16
For the kids and teens out there, the T-16 card is for you. Designed for those between the ages of 4 to 16, this card's all about free, unlimited journeys in one zone.
The catch…or catches, in this case? You've got to grab it through T-mobilitat, Barcelona's public transport app. Personalized with the user's details, it's like a golden pass for our younger crowd.
The other main conditions are that you have to be between 4 and 16 and be officially registered in one of the municipalities under the Metropolitan Transport Area of Barcelona's domain.
Is there a bus to Barcelona airport?
Yes, Barcelona's El Prat airport is well-connected with the city by bus. The Aerobús is the official shuttle bus service that whisks passengers from the airport straight to the city center. It also runs frequently and takes just over half an hour in total.
Getting to and from the airport can be a bit of a hustle in many cities, but Barcelona makes it pretty seamless with the Aerobús. It operates from both Terminal 1 and Terminal 2, so regardless of where you land or take off, you've got a ride waiting. 
The bus stops at strategic points in the city, making it super handy to hop off close to your accommodation or jump on when you're flying out. The frequency is also solid, with buses running every 5 to 10 minutes most of the day.
The journey takes around 35 minutes, depending on traffic, so you're in the heart of Barcelona (or at the airport) in no time.
You can book your Aerobús tickets here.
How to get bus tickets for Barcelona airport?
Snagging a ticket for the Aerobús is a breeze. You can buy them directly on the bus, at the airport, or even online ahead of time. If you buy it in person, you can use cash or card. Plus, buying a return ticket gets you a discount.
If you're the spontaneous kind, just hop on and buy a ticket from the bus driver. For those who like a bit more prep in their travel, purchasing tickets at the Aerobús stops or the airport counters works great.
And for the ultra-prepared traveler? Booking the Aerobús online is for you. Not only do you secure your seat, but you also get the peace of mind knowing you're all set for your journey. 
And just to touch on something I mentioned earlier: if you buy a return ticket, it usually comes with a little discount compared to two singles. Every euro saved is an extra tapa or churro, right?
FAQs
Is the hop on and off bus worth it in Barcelona?
Yes, the hop-on hop-off bus in Barcelona is worth it for anyone who wants a super convenient way to see the major sights in the city without having to navigate public transport or deal with language barriers. However, it is, of course, quite touristy.
Really, whether or not it's worthwhile is totally a matter of personal preference. Some folks swear by it, while others prefer other means.
But with multiple routes covering the must-see spots, it's like having a sightseeing conveyor belt. If you're short on time, or if you fancy getting an overview of the city without the hassle, it can be a lifesaver.
On the flip side, if you're the kind who loves to wander, get lost, and find those hidden nooks and crannies, you might find it a tad too touristy. It really boils down to how you like to explore.
Check the latest price and availability of the hop-on hop-off bus here for your planned travel dates!
How much does it cost to ride a bus in Barcelona?
A single bus ticket in Barcelona will cost just €2.40. However, Barcelona offers a plethora of card options, like the T-casual or T-familiar, which cost more upfront but can make your rides even more budget-friendly on a per journey basis.
If you're planning to use the bus system multiple times or even daily, you'll definitely want to look into those card options I talked about earlier in the article. They can be a game-changer in terms of value for money.
That includes not only the multi-journey transport cards, but also special products aimed at visitors. As mentioned before, both the Hola Barcelona Travel Card and the Barcelona Card offer FREE public transport during their period of validity. And the Barcelona Card even gets you entry into various major tourist sights!
Depending on how much you plan to get around by public transport here, as well as how much sightseeing you have in mind, this could easily end up being the most cost-effective option.
Can you pay by card on the bus in Barcelona?
Yes, buses in Barcelona are pretty card-friendly. Just look for the card reader near the driver's cab, give your card a tap, and you're set for a single ticket journey. When you hear a short one-note sound, it means you're all good.
But, if you get a two-note sound, something's off, and you'll need to try again or figure out a different payment method.
Now, for those of you traveling in a group: if you want to pay for everyone's fare using your card, tap your card once for each person. It's like a little rhythm game – wait for the one-note confirmation sound after each tap.
This ensures each person gets their ticket. Simple, right?
Just remember to have a backup option (maybe some change or another card) just in case technology decides to have one of its moments.
Can you buy bus tickets on the bus in Barcelona?
Yes, you can buy a single ticket for a bus ride directly on the bus in Barcelona. You can pay in cash (although they may not accept larger notes as not all buses carry enough change) or you can pay by card.
Either way means that you'll be buying a single ticket for the bus which, as mentioned above, isn't the most cost-effective method if you're planning on moving around a lot. Instead, multi-ride cards like the T-casual or T-familiar offer better value for money so it may be better to have one of those on hand.
Plus, having a card ready to go means you can just hop on without fussing with coins or worrying about the exact change. And trust me, when you're in a hurry or juggling bags, that's definitely a good thing!