30 Reasons Why Barcelona Is So Popular With Tourists (2023)
This article may contain affiliate links. Please read our
Disclosure Policy
for more information.
Ever found yourself wondering if Barcelona truly deserves all the buzz it gets on Instagram feeds, travel blogs, and from those globe-trotting friends of yours?
You're not alone. With everyone raving about their epic Barcelona adventures, it's natural to ponder if the city is really worth all the touristy hype.
So why is Barcelona so popular? Well, I'm here to show you everything behind Barcelona's pull for so many people. As someone who lives in Spain and has roamed the streets of Barcelona more times than I can count, I've written up exactly what makes this city a magnet for travelers far and wide.
Why is Barcelona So Popular?
1. Stunning Gaudi Architecture
If you've never experienced Gaudi's work in person, you're in for a whole new perspective on architecture. Living in Spain has its perks, and one of them is having easy access to Antoni Gaudí's masterpieces.
Just a walk around Barcelona, and you'll come across some of the most innovative and unique structures you've ever seen. From the twisting pillars of La Sagrada Família to the colorful mosaics at Park Güell, Gaudi's work is, without a doubt, one of the primary reasons folks from all around the world come to visit this city.
2. Beautiful Mediterranean Beaches
Barcelona ain't just about buildings and streets. When the sun's out and shining (which it often is), the beaches here are where you want to be.
Soft golden sand under your toes, the sound of the Mediterranean waves, and a cool drink in hand – it's pure bliss.
Barceloneta Beach is one of the most popular, but there are plenty of others (which, dare I say it, may actually be better than Barceloneta) just waiting for you to discover and unwind. Just don't forget your sunscreen, no one likes a vacation sunburn!
3. World-class Art Museums
For all you art buffs out there, Barcelona's got your back. I'm talking things like the Picasso Museum, where you can dive deep into the life and works of Pablo Picasso.
There's also the MACBA, the contemporary art museum that'll get you thinking and perhaps scratching your head a bit. And these are just the tip of the iceberg.
Every time I wander into one of these spaces, I come out feeling a little more inspired and connected to the city's artistic soul.
4. Vibrant Street Life and Culture
This might be my favorite part about Barcelona, and it's a bit hard to put into words. The energy on the streets, the music, the local shops, and the cafes – there's always something happening.
El Raval, El Born, Gracia – each neighborhood has its own flair and vibe. Whether it's an impromptu dance, a street musician serenading passersby, or just locals enjoying their daily routine, you'll get a taste of the real Barcelona.
The culture here is lively, diverse, and honestly, a bit infectious.
5. Historic Gothic Quarter
Want to go deep into Barcelona's roots? The Gothic Quarter, or "Barri Gòtic," should be your starting point.
Walking through these narrow alleys feels like time-traveling back to the medieval times. Old stone streets, hidden squares, and ancient walls tell stories from centuries ago.
Every corner, every turn, has its own tale. The Barcelona Cathedral, with its impressive Gothic façade, stands tall here.
While it's easy to get lost (literally), that's part of the charm. Discovering a tiny cafe or an artisan shop in these meandering lanes becomes a personal adventure.
6. Delicious Catalan Cuisine
Foodies, listen up! Barcelona is a food paradise, and the local Catalan dishes are a must-try.
Forget the usual paellas and tapas you've heard about; dive deeper. Try "escalivada," a smoky dish made from grilled veggies, or "botifarra," a traditional sausage, often served with white beans.
And if you've got a sweet tooth, "crema catalana" will be your new love. It's a creamy dessert with a caramelized top, kind of like crème brûlée's Catalan cousin.
Every bite in this city is a discovery of flavors and traditions.
7. Iconic Sagrada Familia
Sure, I've mentioned Gaudi's genius before, but Sagrada Familia deserves its own shoutout. It's not just another cathedral; it's a testament to relentless ambition and imagination.
Even though it's been under construction for over a century, the sheer detail and creativity will leave you speechless. And trust me, whether you're a history buff, an architecture lover, or just a curious wanderer, this basilica will leave a mark on your heart.
8. Lively Nightlife Scene
As the sun sets, Barcelona dons a different hat. The city comes alive with music, dance, and a zest for life that's hard to match.
From buzzing bars in El Born to trendy clubs by the beach, there's a spot for everyone.
Want to experience traditional Spanish music? Flamenco shows are the way to go. More into electronic or indie scenes? The city's got you covered.
It's not about staying out till dawn (though you can if you want to); it's about experiencing the local pulse, the rhythm of Barcelona nights.
9. Accessible Public Transportation
Traveling around Barcelona is a piece of cake, thanks to its super-smooth public transportation system. Whether it's hopping onto the metro, catching a local bus, or taking a scenic tram ride up to Montjuïc, getting from point A to point B is hassle-free.
And honestly, it gives you more time and energy to explore rather than figuring out complicated routes or shelling out big bucks on cabs. Got a place in mind? Just grab a T-casual ticket (it's got 10 rides on it for a great price!) and you're on your way.
10. Mild Mediterranean Climate
One of the sweet perks of being by the Mediterranean Sea? The gentle, forgiving weather.
Barcelona boasts of mild winters and warm summers. It's the kind of climate that encourages those evening strolls, outdoor brunches, or just lazy afternoons in one of its many parks.
While summers can get a bit toasty (the humidity in particular is a bit of a mood killer, in my opinion), a quick dip in the sea or a shady spot under a tree in Parc de la Ciutadella can easily be your cool-down oasis.
11. Soccer Fanatics and Camp Nou
Now, even if you're not big into sports, there's something electric about the soccer culture in Barcelona. FC Barcelona isn't just a team; for many, it's a way of life.
Camp Nou, the iconic stadium, is more than just a sports venue. It's where magic happens, where history is made.
Catching a match here, feeling the crowd's energy, and just being part of that roaring spirit is an experience in itself. Even if you're not a die-hard soccer fan, a tour of the stadium or a live match is seriously worth your time.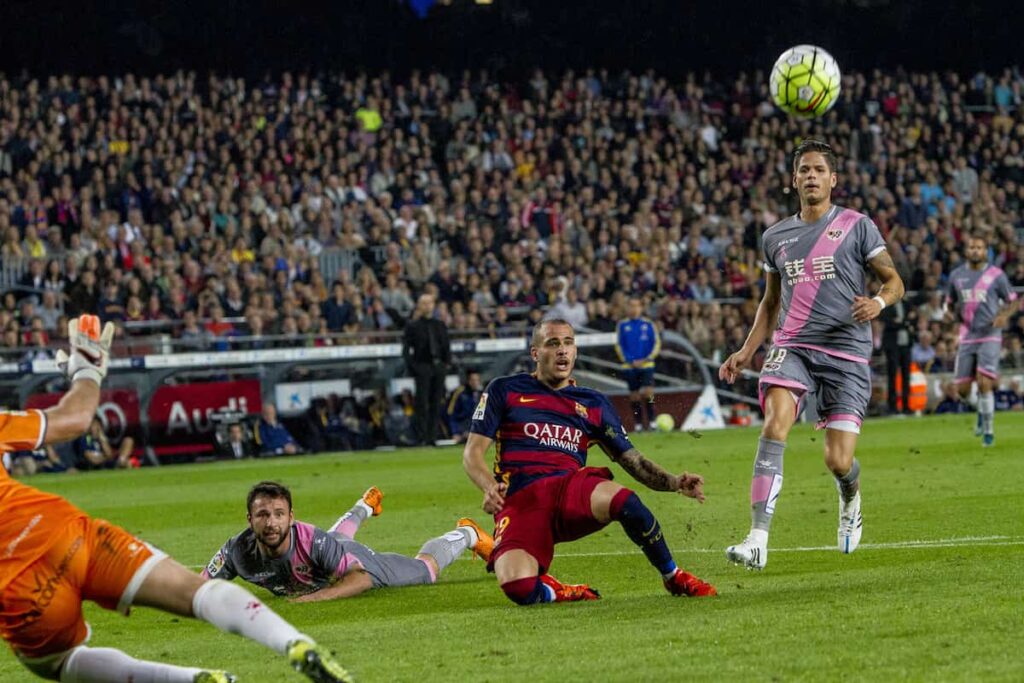 12. Diverse Neighborhoods to Explore
Barcelona isn't a one-size-fits-all kind of city. It's a patchwork of distinct neighborhoods, each with its own character and charm.
El Raval with its edgy vibe, Gracia with its bohemian spirit, or Eixample with its modernist flair – there's a district that'll resonate with your mood and style.
Personally? I love wandering through Poble Sec and discovering its tapas bars and murals. But hey, that's the beauty of it; with every visit, you can explore a new part of the city, each offering a different slice of Barcelona life.
13. Scenic Park Güell
Alright, let's talk greenspaces. Barcelona isn't just about the urban hustle; it's got its serene spots, and Park Güell is right up there on the list.
Crafted by the legendary Gaudi, this park is like stepping into a whimsical wonderland. Think colorful mosaics, meandering pathways, and panoramic views of the city.
It's a spot where locals and travelers alike come to find a moment of peace, perhaps with a book in hand or just soaking in the vistas.
14. Unique Festivals and Events
Now, if you're someone who loves a good celebration, Barcelona is always up to something. La Mercè Festival in September is a showstopper with its traditional dances, human towers, and vibrant parades.
And then there's Sant Jordi in April, where books and roses take center stage. Honestly, it's super fun being in the city during these times.
Every festival is a deep dive into Catalan culture, tradition, and, of course, fun!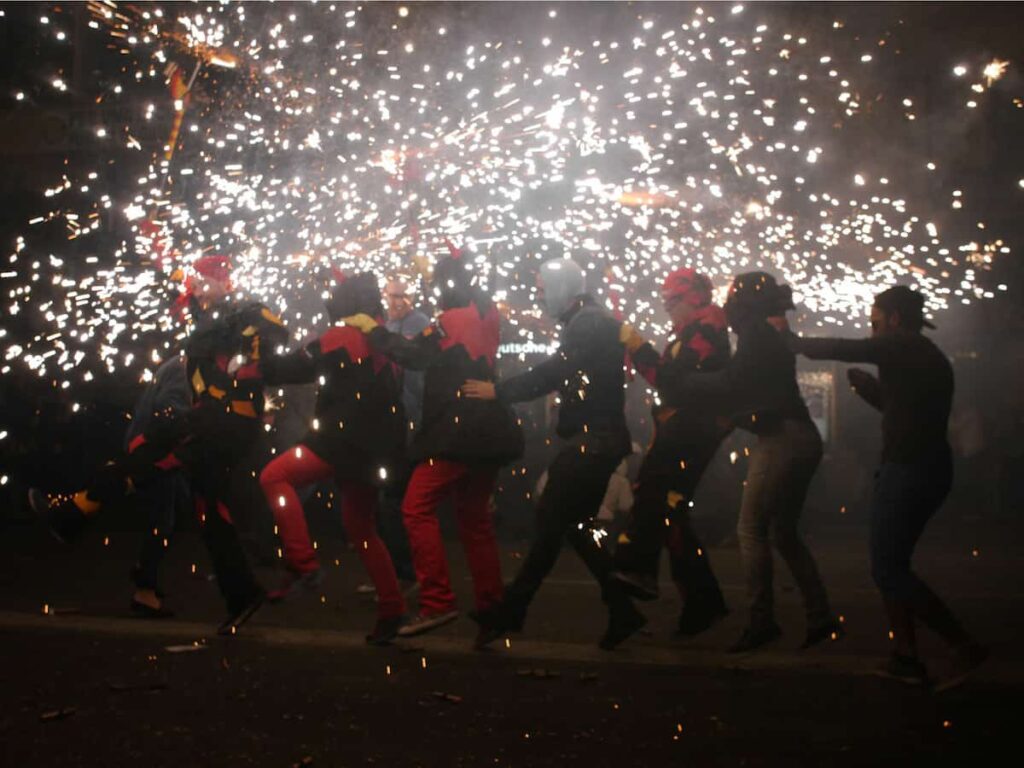 15. Boating on the Mediterranean
What better way to experience the beauty of the Mediterranean than by floating on it? Barcelona's Port Vell is where you can kick off a sea adventure.
Rent a sailboat, join a group cruise, or, if you're up for it, paddle out on a kayak. It gives you a different perspective on the city and, let's face it, the gentle sway of the sea has its own therapeutic charm.
Don't forget to pack some snacks, maybe some local olives and cheese, and make a day out of it!
16. Rich History and Architecture
Beyond Gaudi's iconic contributions, Barcelona has a deep-rooted history that has left its mark in every brick and stone. From Roman walls in the Gothic Quarter to the Modernisme movement reflected in countless buildings, the city tells tales of epochs gone by.
Just take a stroll around El Born, and you'll find medieval courtyards that whisper secrets of the past.
Or head to Montjuïc Castle and get a glimpse of the city's strategic importance over the centuries. Everywhere you turn, there's a story waiting to be heard.
17. Easy Access to Nearby Day Trips
One of the coolest things about Barcelona is its prime location. Want to mix things up with a short getaway? Easy-peasy.
Take a train ride to Montserrat and experience the serene beauty of this mountainous monastery. Or perhaps a wine-centric jaunt to the Penedès region for some cava tasting is more your style.
And then there's the medieval town of Girona, with its colorful houses overlooking the river. Trust me, these side trips are like cherries on top of the Barcelona sundae.
18. Booming Tech and Startup Hub
For the digital nomads and tech enthusiasts among you, Barcelona's been making waves in the startup scene. Cool co-working spaces, innovative tech events, and an ever-growing community of entrepreneurs make this city a hotspot for the digitally inclined.
So while you're sipping on that café con leche in a local joint, there's a good chance someone next to you is plotting the next big tech thing. It adds a fresh, dynamic vibe to the city's rich tapestry.
19. Catalan Modernism Movement
While Gaudi might be the poster child for Modernisme, there's a whole world of this artistic movement to dive into in Barcelona. The architecture, in particular, is filled with curvy lines, organic motifs, and a distinct flair that sets it apart.
Explore buildings like the Hospital de Sant Pau or Casa Amatller, and you'll see what I mean. It's this blend of creativity and innovation from the late 19th and early 20th centuries that adds yet another dimension to the city's visual appeal.
20. Fascinating History of Catalonia
Barcelona is the heart of Catalonia, a region with a deep-rooted identity and a story that's intertwined with, yet distinct from, Spain. Dive into its past, and you'll find tales of kingdoms, battles, and a persistent quest for autonomy.
The local museums shed light on the region's unique culture, language, and traditions. Plus, with yearly events like the National Day of Catalonia on September 11th, there's a palpable sense of pride and unity among the locals. It's a narrative that's shaped the character of the city and its people.
21. Picturesque Montjuïc Hill
Let's take a little vertical journey, shall we? Overlooking Barcelona, Montjuïc hill isn't just about the views – though, let me tell you, they're worth the climb.
This spot is home to several attractions, like the Magic Fountain with its evening light shows and the Montjuïc Castle with its historical charm.
Whether you fancy a leisurely cable car ride to the top or a rewarding walk, Montjuïc is a blend of nature and culture that really showcases the diversity of the city.
22. Captivating Street Performers
Walk down the bustling La Rambla, and you're bound to bump into a variety of street performers. From living statues to talented musicians, these artists add a unique, dynamic touch to the city's streets.
It's pretty cool to just grab a gelato, find a spot on a bench, and watch the world and its talents go by. The creativity and dedication of these performers add an unexpected layer of entertainment to any Barcelona visit.
23. Artistic Influence of Salvador Dalí
While Gaudi and Picasso might hog most of the limelight, the eccentric genius of Salvador Dalí has also left its imprint on the city. Not too far from Barcelona, in Figueres, is the Dalí Theatre-Museum, a surreal homage to the artist.
But even within the city, his influence can be felt in various galleries and art spaces. If you appreciate the dreamy and unconventional, exploring Dalí's influence on Barcelona is a must.
24. Colorful and Lively Markets
If you want a sensory treat, Barcelona's markets are the place to be. Mercat de la Boqueria, for instance, is a bustling hive of activity. From fresh fruits and gourmet chocolates to local cheeses and cured meats, it's a haven for foodies.
Then there's the Mercat de Sant Antoni, which besides food, has stalls selling books, clothes, and even antiques. Each market is like a microcosm of the city's diverse tastes and flavors, always lively and full of surprises.
25. World-renowned Shopping Avenues
Okay, shopaholics, let's talk retail. Barcelona is no slouch when it comes to shopping, and Passeig de Gràcia is the epicenter of it all.
Here, you'll find a mix of high-end brands, local boutiques, and everything in between. And even if shopping isn't your main jam, just strolling along this avenue is an experience in itself, given its historic buildings and lively atmosphere.
Whether you're window-shopping or on a spree, there's a vibe here that's hard to resist.
26. Mediterranean Gardens and Parks
Beyond the hustle and bustle, Barcelona offers pockets of tranquility in its gardens and parks. Places like the Jardins de Mossèn Cinto Verdaguer, with its seasonal blooms, or the Parc del Laberint d'Horta with its intricate maze, provide a lovely escape.
It's here where you can indulge in a quiet afternoon, have a picnic, or simply bask in the Mediterranean sun surrounded by nature's beauty.
27. Beautiful Coastal Viewpoints
Being by the sea means Barcelona boasts some pretty epic viewpoints. One of my personal favorites is the Mirador de Colom, where you can get a bird's-eye view of the port and the Mediterranean beyond.
There's also the Bunkers del Carmel, a slightly off-the-beaten-path spot, which offers panoramic views of the city against the backdrop of the shimmering sea. Perfect for those postcard-worthy snaps or quiet sunset moments.
28. Quirky and Unique Architecture
Sure, I've touched on some famous architects and their legacies, but let's not forget the countless other structures that give Barcelona its distinct character. From modern lofts in Poblenou to centuries-old buildings with oddball add-ons, the city is a canvas of architectural experimentation.
It's almost like a scavenger hunt, finding peculiar facades, eccentric rooftops, and artistic doorways that stand testament to the city's innovative spirit.
29. Cultural Diversity and Openness
Barcelona wears its heart on its sleeve when it comes to embracing diverse cultures. Wander through El Raval, and you'll feel the heartbeat of many worlds coming together, from Middle Eastern cafes to South American tapas bars.
It's not just about the influx of tourists; it's about the city's spirit of acceptance and unity. Whether you're from Tokyo or Toronto, within a few days here, you'll feel like a part of this grand, multicultural tapestry.
30. Thriving Design and Fashion Scene
A city of art and aesthetics, Barcelona has a finger on the pulse of design and fashion. Independent boutiques, local designers, and avant-garde studios dot the streets of neighborhoods like Gracia and El Born.
Every year, the city hosts design fests and fashion weeks, drawing in creative minds from around the world. Whether you're hunting for unique home décor or bespoke clothing, Barcelona offers a fresh, innovative approach that's both inspiring and invigorating.
Why Do People Like Barcelona So Much?
People like Barcelona so much for its combination of beaches, historical architecture, diverse cultural scene and a wide array of culinary options. The city has a balance of ancient traditions and contemporary influences, all under a generally pleasant Mediterranean climate.
Furthermore, each neighborhood in Barcelona has its distinct charm. Whether it's the calm of one of Barcelona's beaches or the charm of the Gracia district, there's something in the city for everyone.
Its mix of local life with a cosmopolitan touch gives visitors a sense of familiarity even on their first visit.
Is Barcelona Worth the Hype?
Yes, Barcelona offers a lot more than just standard tourist attractions. Its art, food, and vibrant streets stand out. But being by the Mediterranean and having the backdrop of hills definitely gives it added appeal. While the center can get very busy, there are still pockets of calm.
That is, with some exploration, you can find lesser-known spots that show you a different side of Barcelona. Whether it's the detailed design of La Sagrada Familia or a simple evening at a local eatery, Barcelona does live up to its reputation, offering diverse experiences for its visitors.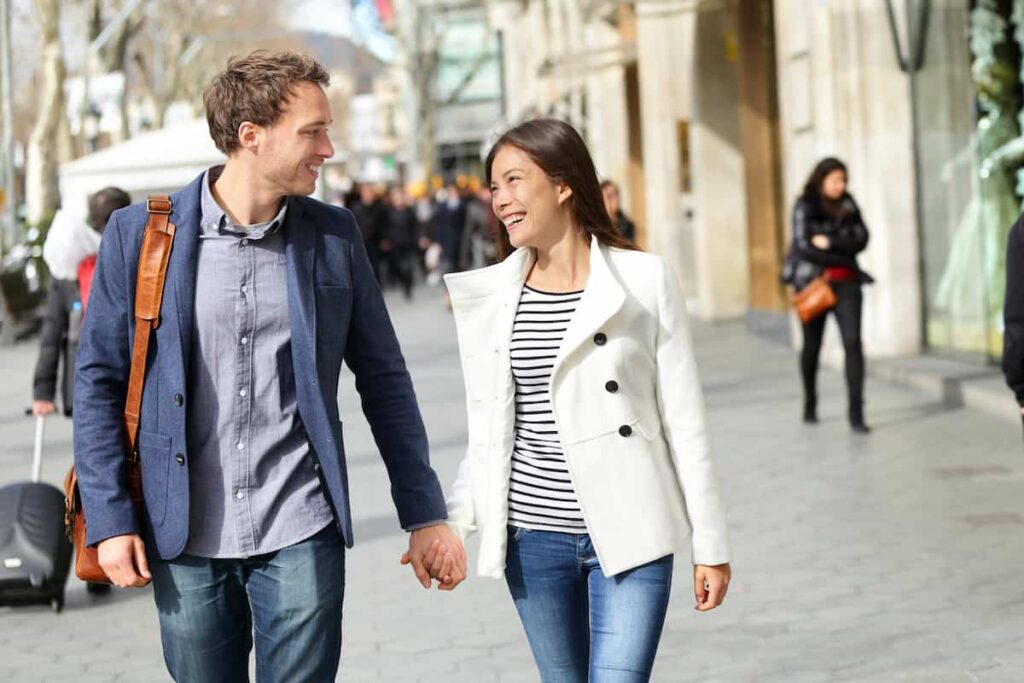 Why is Barcelona More Popular Than Madrid?
The main reason that Barcelona is often considered more popular than Madrid is its coastal location and unique architectural sights. While Madrid has its own allure with majestic avenues and significant museums, Barcelona's seaside and Gaudi-designed buildings make it particularly notable.
However, both cities have their merits. Madrid is Spain's vibrant capital, rich in history and cultural events, while Barcelona showcases its Catalan heritage, innovative designs, and coastal leisure.
The preference often comes down to the kind of experience a traveler is looking for. But given Barcelona's coastal advantage and architectural uniqueness, many travelers find it topping their Spain bucket list.
Why is Barcelona so Popular in Europe?
Barcelona's popularity in Europe can be attributed to its strategic location on the Mediterranean, its rich tapestry of history, and its distinctive blend of art and culture. It's easily accessible from many European cities, making it a top choice for weekend getaways and extended vacations alike.
Moreover, its mix of modern and ancient attractions provides a diverse range of experiences for travelers.
Being part of Europe, Barcelona has played pivotal roles in various historical events and has been influenced by multiple European cultures over the centuries. This rich history is evident in its architecture, museums, and traditions.
For Europeans, traveling to Barcelona often feels like visiting a familiar yet distinctly unique relative. The ease of travel, thanks to well-connected transportation networks across Europe, further amplifies its appeal.
Plus, with events like the Mobile World Congress and Primavera Sound Festival, Barcelona continually cements its reputation as a European hub for tech, music, and art.
Why is Barcelona so Popular in America?
For many Americans, Barcelona's seaside setting, combined with iconic landmarks like La Sagrada Familia and Park Güell, offer a kind of cultural richness that's distinct from many American cities. Additionally, the spirit of Barcelona, marked by its lively streets, festivals, and gastronomy, resonates with Americans looking for a so-called European experience.
Barcelona often serves as an entry point for Americans exploring Europe, offering a digestible introduction to European history, art, and lifestyle. Its coastal allure, combined with a thriving arts scene, appeals to a wide range of American travelers, from beach lovers to art aficionados.
Furthermore, as global connectivity grows and cultural exchanges between Europe and the US strengthen, cities like Barcelona, with their eclectic offerings, continue to attract and fascinate American visitors.
In essence, Barcelona, with its sun, sea, and centuries of stories, has cemented its place as a global city, welcoming people from all corners of the world. Whether you're from a neighboring European country or crossing the Atlantic from America, this Catalan capital has a way of wrapping you in its warmth, showing you its wonders, and leaving you with memories that last a lifetime.
This means that if Barcelona isn't on your travel list yet, it might be time to reconsider. After all, there's a ton of reasons why this city is so celebrated worldwide!