7 Days in Valencia: The Ultimate Guide (By a Local!)
This article may contain affiliate links. Please read our
Disclosure Policy
for more information.
Are you planning a trip to the vibrant city of Valencia, Spain, and looking for the perfect itinerary to make the most of your visit? Look no further!
As someone who lives in Valencia, I love being able to show people just what to see on their trip to this city to make the most of their time here. And with an entire week here, you're going to have the chance to see, do and – importantly – taste all the highlights of this part of the world!
That's why I've created what I consider to be the most comprehensive guide on the internet for how to spend your week here. And sure, when considering how many days to spend in Valencia, some people get worried that a week is going to be way too much.
But I absolutely don't agree – as you'll see in this incredibly detailed seven-day itinerary for Valencia filled with the city's best sights, activities, and culinary experiences, there's plenty to see and do here!
From the historic treasures of Valencia's Old Town to the stunning natural beauty of its nearby regions, this carefully curated itinerary ensures you won't miss a beat. With options tailored to wine connoisseurs, history buffs, nature lovers, and food enthusiasts alike, I promise that your trip to Valencia will be a diverse, exciting – and delicious! – experience.
Itinerary for 7 Days in Valencia
Day One: Historical Highlights With a Side of Cuisine
Morning: Start Your Day with a Bang!
Wake up early, my friend! You're in Valencia, and we're going to make the most of it.
Central Market
Let's start your Valencian adventure right in the bustling heart of the city at the Central Market. This isn't just a market—it's a feast for your senses.
Imagine the vibrant colors of fresh fruits and vegetables, the intoxicating scents of spices, and the lively chatter of locals haggling over prices. This is where you'll truly feel the heartbeat of Valencia.
And it's not just about food. The market itself is a gorgeous piece of architecture, with its Modernist dome and beautiful stained glass. You'll feel like you've stepped back in time as you stroll through the aisles, and you'll understand why this market has been a staple of Valencian life for centuries.
La Lonja
From the market, it's just a short walk to La Lonja, the Silk Exchange. This imposing building is a stunning example of late Gothic architecture, and it's been recognized as a UNESCO World Heritage Site.
But it's not just the architecture that's impressive—it's the history. You'll be walking in the footsteps of the merchants who once traded silk here, and you'll get a sense of Valencia's rich and vibrant past.
The intricately carved stone façade, the soaring columns of the main hall, and the peaceful orange garden all combine to make La Lonja a must-visit.
Plaza Redonda
Just around the corner is the Plaza Redonda, a unique round square that's unlike anything else in the city. This quirky spot is home to a variety of shops selling traditional Valencian handicrafts, from ceramics to lacework.
It's a great place to pick up a unique souvenir, but it's also a wonderful spot to sit, relax, and watch the world go by.
Horchateria Santa Catalina
Finally, cap off your morning with a visit to Horchateria Santa Catalina for some authentic horchata and fartons. There's nothing quite like the creamy, refreshing taste of horchata, a traditional Valencian drink made from tigernuts.
Paired with a sweet, fluffy farton pastry, it's the perfect way to end your morning exploration. And trust me, Horchateria Santa Catalina makes some of the best in town!
Lunch: Become a Paella Master!
Now, for my favorite part of the day—lunch! But wait, this isn't just a meal; it's an adventure. You're going to learn how to cook authentic Valencian paella in a hands-on workshop (I recommend this great paella cooking class)! This isn't just a skill; it's a ticket to the heart of Valencian culture.
The local chefs, full of knowledge and bubbling with passion for their craft, will guide you through the local markets to pick the freshest ingredients for your paella. You'll hear tales of the district, stories only the locals know, and you'll feel more a part of Valencia than any tourist could!
The class is over three hours long, but trust me, it flies by. You'll not only learn how to cook the perfect paella, but you'll also whip up other rice dishes – and then get to devour your creations!
Paella making is a communal affair, so you'll also get to bond with your fellow cooks over copious amounts of wine, sangria, and mistela—a sweet, irresistible Valencian drink.
Once you've mastered the main course, get ready to satiate your sweet tooth with a traditional Valencian cake and seasonal fruit. And remember, the skills you learn here will last much longer than the usual fridge magnet or keychain souvenirs!
Afternoon: A Dive into History and Religion
Cathedral and the Holy Grail
After lunch, it's time for some spiritual exploration. Head over to the Valencia Cathedral, a magnificent structure that showcases a blend of Romanesque, Gothic, and Baroque architectural styles. The Cathedral isn't just a religious site, but also a treasure trove of art and history.
But the real star of the show is the Holy Grail, believed to be the chalice used by Jesus at the Last Supper. This sacred relic has been in Valencia since the 15th century and seeing it in person is a moving experience, regardless of your religious beliefs.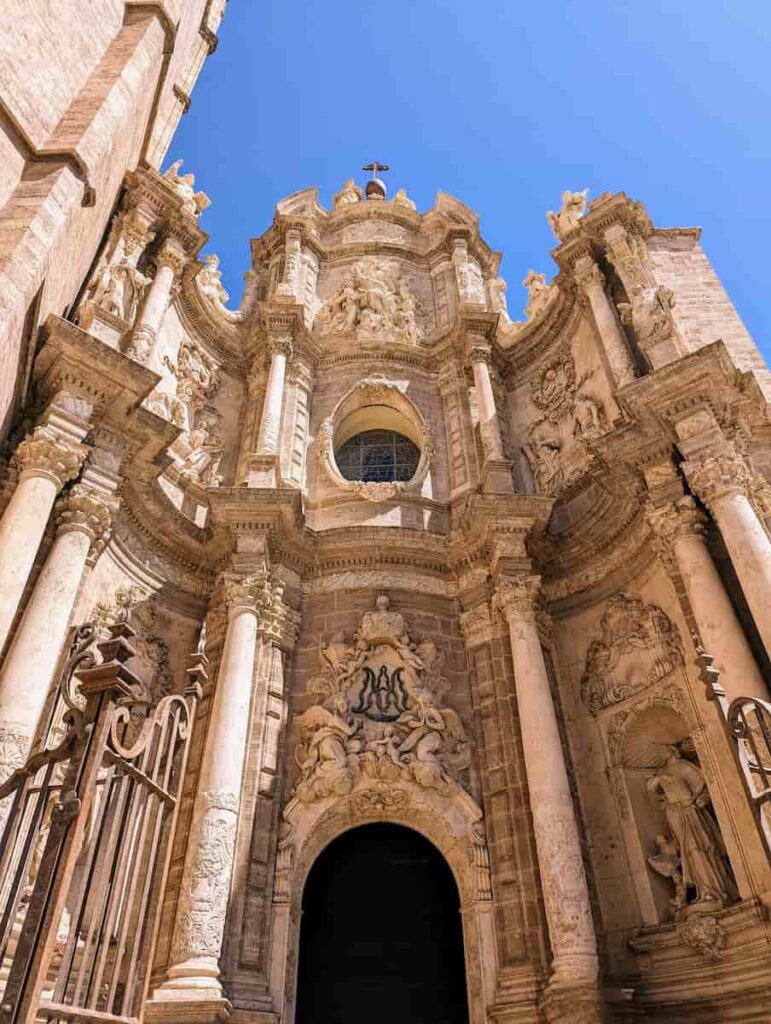 Miguelete Tower
Next, it's time to stretch those legs! Climb the Miguelete Tower, the Cathedral's bell tower. With 207 steps to the top, it's a bit of a hike, but the panoramic views of the city are more than worth the effort.
From up there, you can see the whole city spread out beneath you, from the blue Mediterranean Sea to the lush Turia Gardens.
Plaza de la Virgen, the Fountain, and the Basilica
Your afternoon tour continues in the Plaza de la Virgen, a beautiful square that's home to the Cathedral, the Basilica, and a stunning fountain representing the Turia River. Spend some time exploring the Basilica of Our Lady as well, but don't forget to look up as the ceiling is spectacular.
That said, hanging out in the square and watching the world go by is a pretty great way to spend your time as well!
Cafe de las Horas
Finally, wind down at Café de las Horas with a glass of Agua de Valencia. Don't be fooled by its innocent name—this cocktail is a potent mix of cava, orange juice, vodka, and gin. It's the perfect end to your afternoon!
Dinner: From Tapas to Gourmet Delights
After all that exploring, you might be hungry, or you might just be craving some small bites. Either way, I've got you covered!
Here are a few restaurant suggestions for dinner or tapas:
La Marrana: This cozy spot is famous for its modern take on traditional tapas. The relaxed atmosphere and friendly staff make it a great place to enjoy a meal. Don't miss their patatas bravas and squid ink croquettes.
La Bodeguilla Del Gato: Known for its charming decor and delicious tapas, this small bar offers a truly authentic Spanish experience. The atmosphere is lively and the tapas, especially the anchovies and patatas bravas, are to die for.
El Poblet: This Michelin-starred restaurant offers a gastronomic tapas experience unlike any other. With innovative dishes and an excellent wine list, it's perfect for a special evening out.
Taberna La Sénia: This traditional tavern serves up a range of tasty tapas and local wines. Their friendly service and rustic atmosphere make it a must-visit.
Tasca Angel: A local favorite, Tasca Angel is renowned for its grilled sardines and other seafood tapas. This bustling spot offers a true taste of Valencia in every bite.
Each offers a different ambiance and menu, but all share a love for fantastic food and the Valencian tradition of warm hospitality.
And there you have it – day one of your fabulous seven-day adventure in Valencia! Stay tuned for more as day 2 rolls around.
Day Two: Unwind in Nature and Immerse Yourself in Science and Art
Ready for day two of your Valencian adventure? Today, we're going to mix things up a bit.
We'll dive into the future, revisit the past, and soak up some nature in between. Sounds exciting? Vamos!
Morning: From the Green Heart of Valencia to the City of Future
Turia Gardens
Start your day with a leisurely stroll (or a fun bike ride) through the Turia Gardens. This 9km long stretch of lush greenery was once the bed of the Turia River, but today it's the city's green lung, and arguably one of the most unique urban parks in Spain.
Here you'll find jogging paths, cycling lanes, sports fields, and plenty of spots to relax and enjoy the Valencian sun. And don't forget to stop and smell the flowers—literally!
City of Arts and Sciences
Your morning walk (or ride) leads you to the breathtaking City of Arts and Sciences. This futuristic complex looks like it's straight out of a sci-fi movie, but it's actually home to some of Valencia's most popular attractions.
Once you've taken the time to wander around the incredible buildings, here's where it gets really exciting. I'd recommend visiting L'Oceanogràfic, the largest aquarium in Europe, where you can come face-to-face with sharks, penguins, dolphins, and more.
(And you can even get your tickets ahead of time here to skip the queue!)
Or, if you're a science enthusiast, the Prince Felipe Science Museum could be right up your alley.
Lunch: Sky high savoring
That said, why not take things up a notch with this City of Arts and Sciences Tour with Rooftop Wine and Tapas.
This isn't just a tour—it's a 4-hour immersive experience that combines architecture, culture, gastronomy, and wine in one amazing package. You'll explore the complex with a small group, ensuring a personal and engaging experience.
But the real magic happens on the rooftop. Picture this: you're enjoying a 10-course gastronomic experience with locally-sourced ingredients, each course paired with a prize-winning regional wine.
And all this against the backdrop of a stunning 270º view of Valencia's city skyline and the City of Arts and Sciences complex.
There's a reason it's one of the most popular tours in Valencia. Just but be sure to book in advance – it sells out fast!
Afternoon: Back to the Old Town
Feeling adventurous? Why not head back to the Old Town through the Turia Gardens again? This time, you'll see the park from a different perspective, and trust me, it's worth it!
Make your way to the Torres de Serranos, one of Valencia's iconic medieval gates. This is a great spot for some photos, and the view from the top is fantastic.
As you wander through the Old Town, keep an eye out for the vibrant street art that adorns the walls of many buildings.
And don't forget to visit the Casa de los Gatos, a cute little house built for cats in the side of a wall. It's random, it's quirky, and it's oh-so-Valencia!
Evening: Relax and Unwind
As the day winds down, it's time to find a cozy spot in Plaza Negrito for a well-deserved drink. This charming square is home to several lovely bars and is the perfect place to sit back, relax, and soak up the atmosphere.
When hunger strikes, you'll find plenty of fantastic restaurants nearby for dinner. Enjoy a delicious meal, toast to another wonderful day in Valencia, and get ready for more adventures tomorrow.
Day Three: Sand, Sea, and Savory Delights
Are you ready for day three? Today we're leaving the hustle and bustle of the city behind and heading to the beach. So grab your towel, don't forget the sunscreen, and let's go!
Morning: Soak Up the Sun at Las Arenas Beach
Start your day with a relaxing morning at Las Arenas Beach. This wide, sandy beach is one of the best in Valencia, and it's the perfect place to unwind.
Whether you want to chill on the sand, take a refreshing dip in the Mediterranean Sea, join a game of beach volleyball, or try your hand at water sports, Las Arenas has it all.
(For me, the best time to visit Valencia is either April-May or September-October, which also offer perfect beach weather without all the crowds. However, even in November to March when the water gets pretty chilly, hanging out on the beach is still a great way to pass the time.)
Lunch: Food with a View
After a morning of fun in the sun, it's time for lunch. And what could be better than enjoying a traditional Valencian dish by the sea?
That is, you've had paella already, so why not try fideuá? It's another traditional Valencian dish, similar to paella but made with noodles instead of rice.
For the perfect seaside lunch, check out these fantastic beachfront restaurants:
La Pepica: A Valencia institution, La Pepica is famous for its paella and fideuá and has been serving since 1898. It's been visited by famous personalities, including Ernest Hemingway.
El Trompo: Known for its delicious seafood dishes and beautiful sea views, El Trompo offers a truly memorable dining experience.
Casa Carmela: A little away from the beach, but worth the detour, Casa Carmela is known for its exquisite food and charming atmosphere.
Afternoon: Explore El Cabanyal
After lunch, it's time to explore El Cabanyal, a fascinating neighborhood known for its colorful tiled houses. This former fishermen's quarter has a unique charm and character, and exploring its narrow, picturesque streets is a delight.
For a snack or a refreshing drink, check out:
La Fábrica de Hielo: This cool cultural space, whose name translates to "The Ice Factory", is a great place to enjoy a refreshing drink, listen to live music, or check out an art exhibit.
Mercabanyal: This modern market is a great place to sample local produce, grab a quick bite, or just soak up the local atmosphere.
Evening: Back to the Old Town
As the sun begins to set, head back to the city for dinner. But this isn't just any dinner. Instead, this Old Town Tour with Wine and Tapas in an 11th Century Monument is a perfect blend of history, culture, and cuisine.
On this tour, you'll delve deeper into Valencia's history and discover hidden gems in the Old Town. You'll stroll through the city's most famous plazas and marvel at the dazzling interior of the Church of San Nicolas.
The highlight of the tour is exclusive access to an 11th-century historical monument, where you'll enjoy a 10-course tapas meal showcasing the best of Valencian cuisine. Each course is paired with an incredible local wine, making this a truly unforgettable dining experience.
But remember, this is a popular tour, so be sure to book in advance!
After such a full and satisfying day, you'll sleep soundly, dreaming of the further adventures to come in beautiful Valencia. Buenas noches!
Day Four: Delve into the Natural Splendor of Albufera and a Flamenco Finale
Bienvenidos to day four of your Valencia adventure! Today we'll escape from the city and venture into the natural paradise of Albufera – with a dash of culture on the side, of course.
Morning: Getting to Albufera and Morning Exploration
Albufera is a short journey from Valencia, making it a perfect day trip. You can take a bus from the city, but if you're feeling energetic, why not cycle there? The route is quite flat and offers some beautiful scenery along the way.
Once you arrive, spend the morning exploring Albufera Natural Park. This area is a haven for nature lovers, with its huge, serene lake, lush wetlands, and rich biodiversity.
Take a tranquil boat ride on the lake, birdwatch (Albufera is famous for its birdlife), or just enjoy the peaceful surroundings.
Lunch: A Flavorful Paella Feast
After a morning of nature exploration, it's time for lunch. And, you're in luck because Albufera is known as the birthplace of paella.
This isn't just any paella; the rice used in Albufera's paella is grown in the fields you see around you, and it's often cooked over an open fire for that smoky, unforgettable taste.
Several restaurants around the park serve up this delicious dish, but do consider:
Restaurante Mateu: This family-run restaurant offers a traditional Albufera-style paella that's hard to beat.
La Matandeta: Situated in the middle of the rice fields, this place not only serves mouth-watering paella but also offers amazing views of the surrounding landscape.
Afternoon: Continue Your Albufera Adventure
After lunch, continue exploring Albufera. You could visit the traditional fishing village of El Palmar, take a walk on one of the many nature trails, or just relax by the lake and soak up the beauty of your surroundings.
Evening: The Passion and Flavor of Flamenco
When you return to Valencia, it's time for a night of culture, music, and gastronomy. This gourmet meal and flamenco show at El Toro y la Luna is an unforgettable experience that combines a delicious Mediterranean dinner with a live flamenco show.
The evening begins with a meal of Spanish and Mediterranean cuisine in the rustic decor of the tablao. As you savor your meal, you'll be surrounded by paintings and photographs of personalities from the Golden Age, football, and cinema.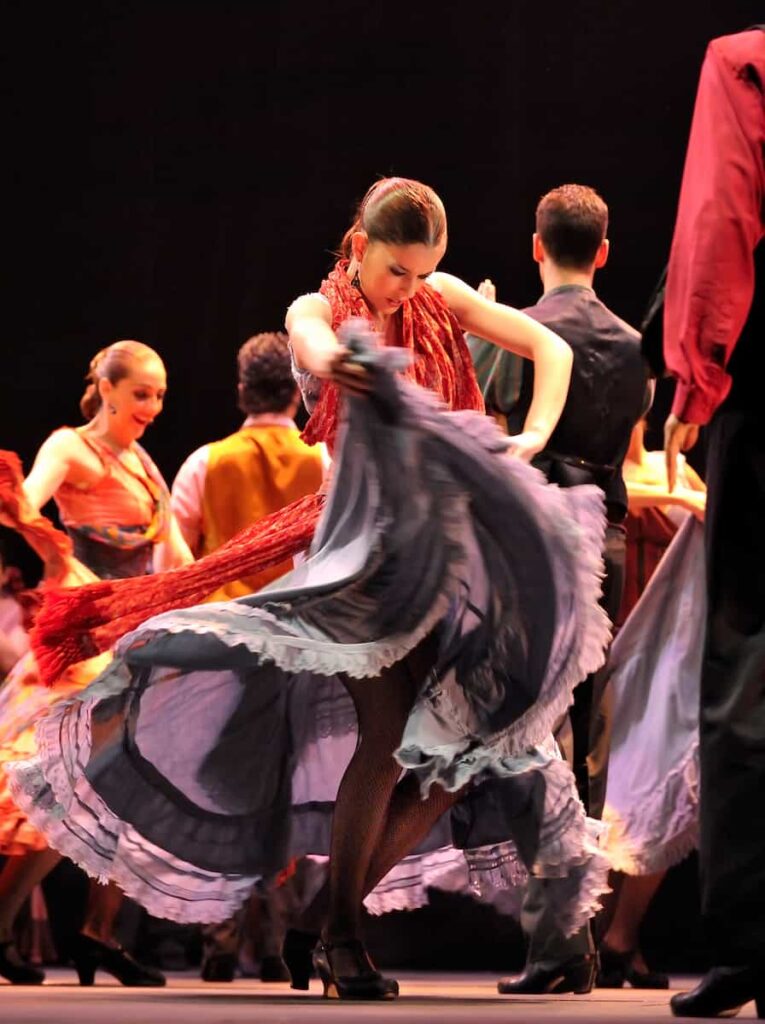 After dinner, get ready for the main event: the flamenco show. Feel the passion and emotion of this traditional Spanish art form as talented performers take to the stage.
You can even interact and collaborate with the artists as they sing international and folk songs. It's a thrilling, memorable way to end your day.
Day Five: Museums, Musing, and More
On day five, we're keeping things flexible. You've seen the major sights, so now it's time to dive a little deeper into Valencia.
Today is all about museums, and boy, does Valencia have some gems! Whether you're an art aficionado or a history buff, there's a museum here that will catch your fancy.
And remember, in between these cultural delights, it's important to always take some time to relax in a charming square with a glass of wine and some delicious tapas. Let's get started!
El Carmen Cultural Center
Our first stop is the El Carmen Cultural Center. Housed in a beautiful 13th-century convent, this cultural center hosts a rotating selection of contemporary art exhibitions.
But it's not just the art that's worth seeing. The building itself, with its stunning architecture and serene cloister, is a masterpiece.
IVAM – Museum of Modern Art
Next up is the IVAM – Museum of Modern Art. As the first center in Spain dedicated to modern art, IVAM is a must-visit for any art lover.
The museum showcases a vast collection of 20th-century art, including works by world-renowned artists like Julio Gonzalez and Ignacio Pinazo. It's a place where the traditional and the avant-garde collide, making it an enriching and thought-provoking visit.
Museum of Fine Arts (Museo de Bellas Artes)
If you're more into classical art, then the Museum of Fine Arts is the place for you. Considered one of the most important painting archives in Spain, it houses a stunning collection of works from the 14th to the 20th centuries.
Here, you'll find masterpieces by the likes of Velázquez, Goya, and El Greco, among others. It's a veritable feast for the eyes!
Fallas Museum (Museo Fallero)
Valencia is famous for its annual Fallas festival, a celebration that fills the city with monumental sculptures, fireworks, and festivities. The Fallas Museum gives you a chance to experience this unique tradition all year round.
The museum offers a collection of 'ninots' – the sculptures created for the Fallas – that have been 'pardoned' from the flames and preserved for posterity. This museum is a riot of color, creativity, and Valencian spirit.
L'Etno – Museo Valenciano de Etnología (Valencian Museum of Ethnology)
Last but certainly not least, make sure to visit L'Etno – Valencian Museum of Ethnology. Recently named the Best Museum in Europe for 2023, this fascinating museum offers a deep dive into Valencian culture, history, and traditions.
Through its various exhibits, you'll gain an understanding of the region's past and how it has shaped the Valencian identity. It's a must-visit for anyone wanting to truly understand Valencia and its people.
Relaxation and Reflection
After a day of museum hopping, there's nothing better than unwinding in one of Valencia's many vibrant squares. Grab a glass of local wine, order a plate of tapas, and indulge in some people-watching.
Whether you're reflecting on the stunning artworks you've seen or planning your adventures for the following days, this is the perfect way to end your five days in Valencia. Luckily, you've got two more to go!
Days Six and Seven: Exploring Beyond Valencia
For the last couple of days of your itinerary, we're heading out of Valencia to explore the surrounding regions. Whether you're a wine enthusiast, a history buff, a nature lover, or just looking for a charming new town to explore, there's an option for you.
Option 1: From Valencia: Requena Wine Tour with Tastings
Embark on a wine lover's journey to Requena, a town located about an hour's drive from Valencia. The region is known for the Utiel-Requena denomination of origin, especially for wines made from the Bobal grape variety.
This Requena Wine Tour with Wine Tastings will start with a visit to the old town of Requena, where you'll explore the ancient city's fortress, walls, and Gothic churches. The town is also known for its silk industry in the 18th century, adding a unique historical context to your visit.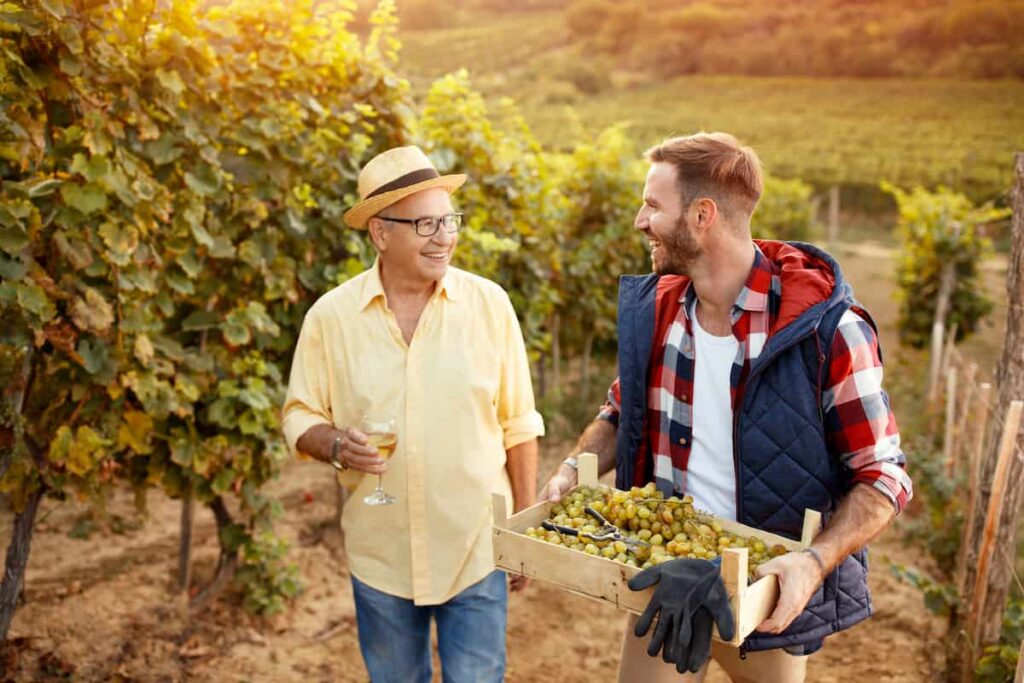 The wine tour will include visits to two traditional vineyards, where you'll learn about the local wine-making process. The first winery visit will introduce you to a 10th-century medieval cave used for wine production, a unique experience followed by a tasting of two wines.
The second winery visit will allow you to select from a variety of whites, rosés, reds, and cavas for your tasting. Enjoy your selected wines paired with local products like cold meats or cheese, culminating a day of indulgence in Spanish viticulture.
Option 2: Day Trip to Xàtiva
Xàtiva, a historic town located about an hour by train from Valencia, is an excellent destination for history enthusiasts. The town's crowning glory is Xàtiva Castle, a fortress perched on a hill overlooking the town and the surrounding countryside. The castle's history spans Romans, Visigoths, Moors, and Christians, making it a rich historical site.
The town itself, known for its winding medieval streets and whitewashed houses, is a joy to explore. Xàtiva is also known for its numerous art galleries and a thriving music scene.
Be sure to try the local dish, arroz al horno (oven-baked rice), a hearty meal typically made with pork ribs and sausage, chickpeas, and potatoes.
Option 3: Waterfalls and Thermal Springs Tour
For those who love nature and outdoor activities, this Waterfalls and Thermal Springs Tour offers an exciting day of exploration. The tour includes five stunning natural sites in Valencia, each with its unique allure.
Start your tour with a visit to the Bridal Veil waterfall, where you can swim under its cascades from May to November. Following this, you'll head to the Blue Lagoon, a thermal spring that offers soothing dips all year round.
Next, you'll explore the canyons of the Mijares river, where geological wonders await. The tour also includes visits to a waterspout and a dam, adding variety to your nature-filled day.
This tour is not a typical hiking tour, as there's little walking involved. Instead, the vehicle will park close to each site, making it accessible for all fitness levels. It's an excellent way to enjoy the natural beauty of Valencia without the physical demands of a traditional hiking tour.
Option 4: Day Trip to Altea
Altea, located on the Costa Blanca, is a charming seaside town known for its old town's whitewashed buildings that offer a stark contrast against the blue Mediterranean Sea. A two-hour train ride from Valencia will transport you to this lovely town.
Start your visit by exploring the cobblestone streets of the old town, leading to the blue-domed church of La Mare de Déu del Consol. From here, you can enjoy panoramic views of the town and the sea from the mirador.
Altea's beach is an inviting place to relax, with pebbly shores and clear waters. The town also has a thriving arts scene, with numerous galleries and craft shops, reflecting its reputation as a haven for artists.
Whichever option you choose, after a day full of exploration and adventure, end your day back in Valencia in a cozy plaza in the Old Town or Ruzafa. Sit back with a glass of local wine or vermouth, reflecting on the experiences of the day, and toast to a memorable trip!