Running in Barcelona: Ultimate Guide to Routes, Races & More
This article may contain affiliate links. Please read our
Disclosure Policy
for more information.
Searching for the best routes for running in Barcelona or wondering where to lace up your sneakers in this lively city? You're in the right place!
This article is your trusty guide to pounding the pavement – or the dirt trails – of one of Spain's most dynamic cities. I've even done some of the running races in Barcelona, which is exactly why I'm here to share all of the city's running – from the serene to the urban, and everything in between.
Having spent a load of time here, I've got the scoop on where to run, race, and revel in the city's energetic vibe. Stick around, and I'll take you on a tour through the streets that are just waiting to echo with the beat of your running shoes.
Where to run in Barcelona
Each of these running spots in Barcelona offers a unique perspective of the city. Whether you're in for a serene, flat run, a cultural jog, or a challenging uphill workout, Barcelona caters to every runner's taste.
1. Carretera de les Aigües
Imagine a trail where every step offers a postcard-worthy view of Barcelona – that's Carretera de les Aigües for you. This wide, dirt path stretches for about 10 kilometers along the Serra de Collserola Natural Park, offering a flat and forgiving terrain amidst an otherwise hilly topography.
Runners love it here because you're away from the traffic, immersed in nature, and yet, you've got the entire cityscape spread out beneath you. The track is shared with cyclists and walkers, but it's spacious enough that it never feels crowded.
Early mornings here are serene, and if you're an evening runner, the sunset views are just spectacular. If you want a sample route around Carretera de les Aigües, check out one on MapMyRun here.
2. Parc de la Ciutadella
Parc de la Ciutadella's running reputation is absolutely deserved. After all, as you jog past the ornate fountain, inspired by the Trevi Fountain in Rome, and the striking Catalan Parliament building, you're literally running through history.
The paths are wide and generally flat, lined with trees that provide a welcome shade on sunny days. It's a loop of about 2 kilometers, perfect for those interval trainings or a quick run.
There's always a buzz of activity around, with people picnicking, practicing tai chi, or just enjoying the green space. The park's central location makes it a perfect start or end point for a longer city run.
Don't forget to check out an example of a running route on MapMyRun here to give you an idea of what you're in for.
3. Montjüic
Now, for a dose of an incline challenge mixed with cultural experiences, Montjüic is the place to be. It's not just a hill – it's a symbol of Barcelona's spirit.
The paths here are a blend of paved and dirt trails, winding through gardens, past museums, and historical sites. The climb can be tough, but there are plenty of spots to pause and enjoy views over the harbor, the Gothic Quarter, and the Sagrada Familia standing tall in the distance.
You might pass by the Magic Fountain, which puts on a spectacular light show in the evenings. The area around the Olympic Stadium adds a motivational boost, reminding you of the athletic greatness that once competed here. 
And for those planning a more structured run, Montjüic offers a variety of routes, an example of which you can find on MapMyRun here.
4. Guinardó Park
Guinardó Park is a bit of a local secret, tucked away from the tourist trail. With a mix of paved paths and dirt trails, this park is a treat for runners who like a bit of variety in their routine.
The hilly terrain will give your calves a good workout, and the views at the top are worth every drop of sweat. You'll run through pine-scented paths and get glimpses of the city from various vantage points.
It's peaceful, it's challenging, and it's a fantastic way to start your morning. Fancy trying it out? You can sneak a peek at a running route on MapMyRun right here.
5. Besós River
The path of the Besós River run follows alongside the river, giving you a more urban vibe with a ribbon of nature thrown in. It's flat and straight, making it ideal for those days when you're aiming to beat your personal best.
The river's presence adds a calming effect to your run, and there's enough room for everyone, so you won't be weaving in and out of crowds. Just you, the open path, and the rhythm of your breath – it's pretty zen.
Ready to give it a go? Check out the route details on MapMyRun over here, and you're all set!
6. Avenida Diagonal
Avenida Diagonal is the bustling avenue that cuts through the city and offers a unique urban running experience. You'll be sharing the space with the hustle and bustle of city life – think commuters, shoppers, and the occasional street performer. 
But that's the charm of it. You can people-watch while you jog and take in the city's architecture as you go.
There are plenty of side streets to veer off into if you want to add some distance or escape the main thoroughfare. That said, it's a good idea to try to do this one early in the morning to avoid the crowds.
Check out this example route on MapMyRun right here to start planning out your run along this iconic avenue.
7. Parc de Collserola
Parc de Collserola is the big green space that looks like it's giving Barcelona a massive, leafy hug from behind. Here, you're not just going for a run – you're stepping into a natural haven where the city feels like a world away.
The trails here can be as challenging or as chill as you want them to be – it's all about finding your groove among the oak and pine-scented paths. And the views are something else, with the city on one side and the Mediterranean on the other.
If you're in the mood for a proper trail run, you can scope out a route right here and get those legs ready for some real action.
8. La Rambla and Passeig de Gràcia
Now, for a change of scenery – let's hit La Rambla and Passeig de Gràcia. Running down these iconic streets is like sprinting through the pages of a history book. 
La Rambla is lively, lined with street artists and kiosks, and it buzzes with energy that's contagious – it's sure to put a spring in your step. Passeig de Gràcia is a bit more upscale, with stunning architecture and luxury shops – it's a runway of a different kind.
You definitely need to start early here to avoid the crowds, with the added benefit of being able to enjoy the morning light bouncing off the modernist facades. For a taste of a route that combines both, check out MapMyRun here and join the urban hustle.
9. Barcelona Waterfront
The Barcelona Waterfront is where the city meets the sea, and let me tell you, it's a runner's paradise. The breeze from the water is as refreshing as it gets, and the view is all blue skies and waves.
You'll pass by sunbathers, palm trees, and maybe even some beach volleyball games. The flat, wide promenade stretches from the W Hotel right up to the Forum, perfect for a leisurely jog or a full-on sprint session.
It's especially gorgeous at sunset when the sky puts on a show just for you. Ready to soak in those coastal vibes? MapMyRun's got a route prepped for you here.
"Runseeing" Tour of Architectural Highlights
I like to call this one the "Runseeing" tour – basically, it's sightseeing while you run! This route is like a moving feast for the eyes, taking you past some of Barcelona's most famous architectural marvels.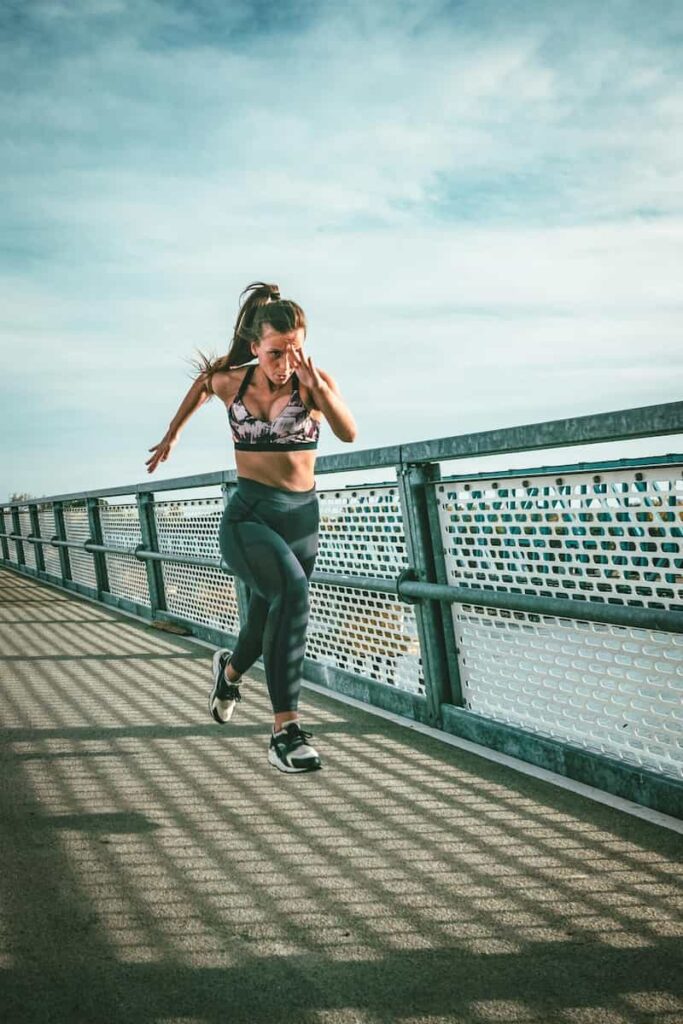 You'll dash by the Sagrada Familia, sprint past the Casa Batlló, and if you're up for it, even head down to the iconic La Pedrera. It's a great way to tick off your tourist checklist while keeping your heart rate up.
Check out an example of this route on MapMyRun here – it's a runner's guide to Gaudí and more!
10. Gothic Quarter
Then there's the Gothic Quarter, where the streets tell stories, and the buildings have seen centuries pass by. Running here is less about the workout and more about the wanderlust.
It's hard to prescribe a specific route because the best plan is no plan – just let your feet follow the cobblestones.
Though, if you're a fan of structure, try circling around the ancient Roman wall perimeter. It's roughly a mile and offers a great snapshot of the area.
Go early to beat the foot traffic, and maybe even blend in a run down La Rambla or along the waterfront for a longer jaunt.
11. Parc del Laberint d'Horta
Craving a dash of greenery? Head to Parc del Laberint d'Horta. This park is like a scene from a fairytale with its cypress hedge maze – hence the name.
The surrounding area offers trails that are both runner-friendly and easy on the eyes. It's a peaceful alternative to the city's buzz, and you can find your way through or around this verdant wonderland with a route from MapMyRun here. 
It's perfect for when you want to lose yourself in nature – but, you know, not literally.
12. Platja de la Nova Icària
For those of you who love the sound of the surf accompanying your strides, Platja de la Nova Icària awaits. This beachside boulevard is perfect for a sea breeze and some sunshine.
It's a stretch where you can press the pause button on the rush of life and just enjoy the run. The vibe here is chill, and the views are so pretty they'll make you want to run in slow motion.
For a scenic seaside route that includes this lovely beach, check out MapMyRun here.
Popular races in Barcelona
If you're looking to spice up your running routine with a dash of competitive spirit, Barcelona's got you covered. Let's chat about some of the popular races that paint the city with sneaker streaks and cheering crowds. Trust me, there's a race for every pace here!
13. Jean Bouin
Every November, the city streets come alive with the Jean Bouin race. This one's a classic – it's been around since 1920 and is one of the oldest running events in Spain.
The atmosphere is electric, and it's not just about clocking a good time, it's about being part of a tradition. Whether you're up for the Open 10k, the Gran Premi, or just want to join the fun run, there's a spot for everyone. 
And the course will take you through some iconic parts of the city, so you'll get to do some sightseeing while you're at it!
14. Barcelona Half-Marathon
When February rolls around, it's time for the Barcelona Half-Marathon. This is when you'll see a sea of runners winding through the city's maritime front and its historic heart. 
It's fast, it's flat, and it's got personal best written all over it. But don't worry if you're not chasing a record – the bands, the spectators, and the sheer joy of running with a horde of like-minded folks make it a blast.
The energy is contagious, and you'll be riding that runner's high all the way to the finish line.
15. Barcelona Marathon
Come March, brace yourself for the big one – the Barcelona Marathon. This is your chance to run the same streets that have felt the footsteps of marathon legends.
The course is a scenic loop around some of the city's most beloved spots, from the shadow of the Sagrada Familia to the waves crashing at the waterfront. There's music, there's cheering, and there are enough high-fives to keep you going even when the going gets tough.
And crossing that finish line? Well, that's a moment you'll tuck into your memory bank for life.
16. Cursa Bombers 10k
The Cursa Bombers, usually held in April, is a firecracker of a race. It started as a bit of fun among firefighters and has since exploded into one of the city's most anticipated 10ks.
(In fact, this was the first 10k I ever did! So I can confirm, as an absolute beginner runner at the time, that the vibe was electric and so good for pushing a very nervous participant like me over the line!)
Donning a race bib here means joining a crowd that's as spirited as they come. It's a flat and fast course, so whether you're here for a PB or just for the vibes, you won't be disappointed.
Plus, the firefighter theme adds a unique flare – you'll even spot runners in their full gear!
17. Cursa Merce 10k
As the leaves start to turn in September, the Cursa Merce 10k takes to the streets. This run is part of the larger festivities celebrating Barcelona's patron saint, La Mercè.
It's a cultural fiesta on the run, with a route that'll whisk you through some of the city's most vibrant spots. And the best part? It's usually free.
That's right – you can experience the heart of Barcelona's culture and community spirit without spending a dime.
18. New Year's Eve 10k Run
Kick off the year on a high note with Barcelona's New Year's 10k run, held on December 31st. It's a perfect way to warm up to the rest of the festivities awaiting you later that night.
I've also done this run and you can really feel people getting into the party spirit here. Sure, there are those who take it seriously, but for a 10k run with some friends, you really can't go wrong with this one.
This race is all about new beginnings, resolutions, and the promise of a year full of potential. The atmosphere is one of celebration and encouragement, making it a truly special event to be a part of. 
Plus, running this race means you've achieved your first goal of the year – and you haven't even gotten to day one yet!
19. Cursa El Corte Inglés
Come spring, usually in March or April, the Cursa El Corte Inglés takes over the city. This one's a behemoth – one of the world's largest races in terms of participation.
You'll be running shoulder to shoulder with tens of thousands of locals and visitors, making it a truly communal experience. The course will take you through some of the city's key landmarks, and the support from spectators is nothing short of amazing.
It's a must-run for the sheer buzz of being part of such a massive crowd.
20. Carrera de la Mujer (Women's Race)
And let's hear it for the ladies with the Carrera de la Mujer, usually set in November. This event is all about empowerment, community, and support.
Decked out in pink and running for a cause, participants come together to raise awareness and funds for women's health issues. It's a wave of solidarity that sweeps through the city, and the sense of sisterhood is palpable.
Whether you walk, jog, or race, it's a powerful statement and a moving experience.
Do people go for runs in Barcelona?
Absolutely, people do go for runs in Barcelona! The city's streets, parks, and waterfront are often dotted with joggers and runners at all times of the day. Running is a popular way to stay fit while soaking up some urban culture or seaside views.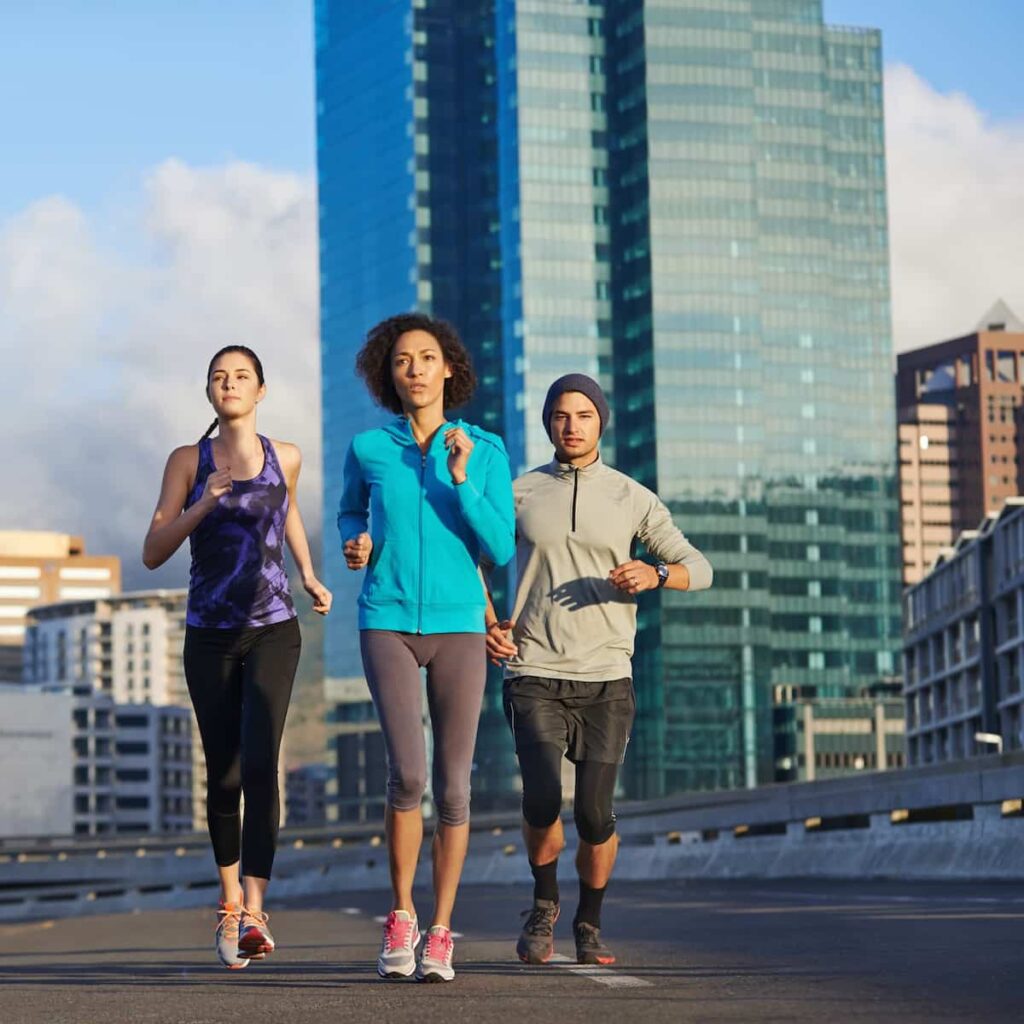 Barcelona is a city that celebrates life outdoors, and running is a big part of this. The mild climate means you'll find people running year-round.
From the winding trails of Collserola Park to the bustling paths of the Barceloneta beach, there are routes to suit every type of runner. The city also hosts various running events throughout the year, which are enthusiastically attended by locals and tourists alike.
Running clubs and groups are common, and joining one can be a fantastic way to meet new people while keeping up with your fitness routine.
Can you run outside in Barcelona?
Yes, you can definitely run outside in Barcelona, and the options are as diverse as the city itself. From beachfront promenades to lush green trails, the city caters to every runner's preference. The weather is typically runner-friendly, with mild winters and fine summers (although running in July and August can be tough).
Barcelona's geography offers a bit of everything – flat routes for speed work and hilly terrain for a challenging workout. The wide sidewalks of the Eixample district are perfect for urban runs, while the Carretera de les Aigües offers dirt paths with stunning views over the city.
If you prefer a scenic run, the waterfront provides a breezy route with the Mediterranean Sea as your running companion. Plus, many of the city's parks, like the Parc de la Ciutadella, have designated running paths.
Just remember, during the peak tourist seasons, some of the more popular areas can get crowded, so you might want to time your runs for early morning or evening.
Is it safe to run in Barcelona?
Running in Barcelona is generally safe, especially if you stick to the popular routes and take the usual precautions as you would in any large city. The city is accustomed to runners, and the well-lit and busy areas like La Rambla and the beachfront are secure places to run.
When running in Barcelona, it's a good idea to keep a few safety tips in mind. If you're hitting the streets early in the morning or later in the evening, stick to well-lit areas and consider running without headphones to stay alert.
That is, it's always wise to stay aware of your surroundings, especially if you're running alone or during less busy hours. It's also smart to let someone know your planned route and expected return time.
As with any city, there are neighborhoods that are best avoided at night, so do some research or ask local runners if you're not sure where to go. Also, be mindful of cyclists and skaters, particularly on shared paths along the beachfront and in parks.
The city is runner-friendly, but as with any outdoor exercise, staying vigilant is key to a safe and enjoyable run.
Is there a parkrun in Barcelona?
No, there isn't a parkrun in Barcelona, or anywhere in Spain for that matter. It's a bit surprising, given the city's love for running, but the global parkrun phenomenon hasn't made its way here just yet. That said, Barcelona doesn't lack for running groups or weekly meetups to fill that parkrun-shaped hole.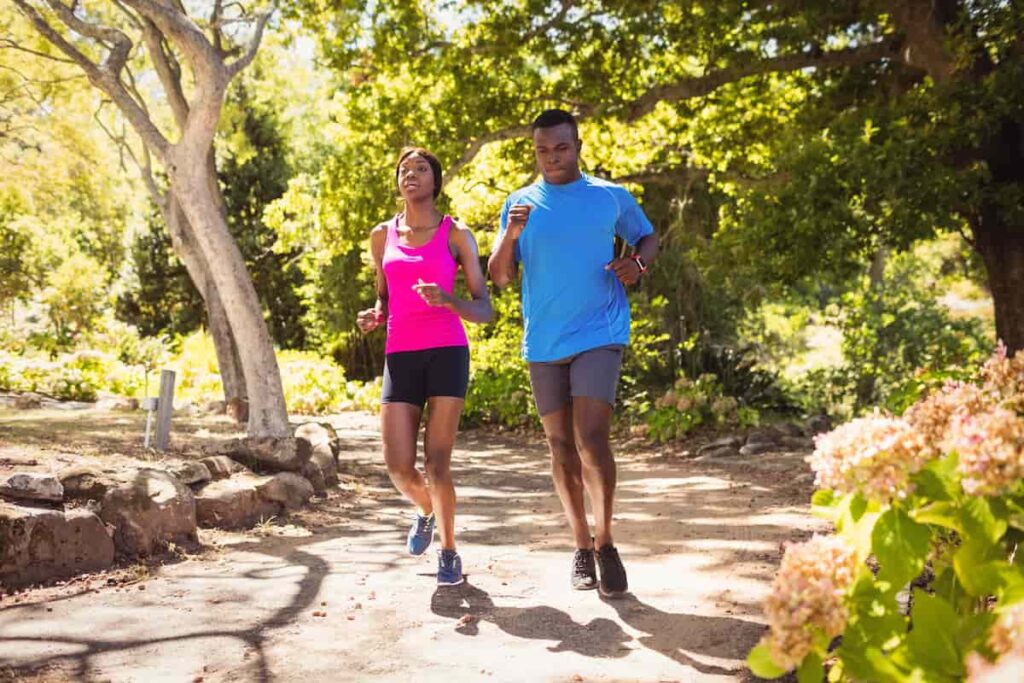 While you won't find the official parkrun events, Barcelona offers a plethora of running clubs and informal groups that hit the streets and trails each week. These gatherings are often organized through local sports stores, social media groups, or fitness apps.
They're fantastic opportunities to meet fellow running enthusiasts and discover new routes. Plus, there's something about the communal spirit of these runs that captures the essence of parkrun's community feel.
Whether you're a local or just passing through, joining one of these groups can be a great way to maintain your running routine and connect with the city's vibrant running scene.