20 Best Italian Restaurants in Barcelona (2023)
This article may contain affiliate links. Please read our
Disclosure Policy
for more information.
While all that tapas is undoubtedly delicious, sometimes you just have an itch for something a bit different. And if that "something different" involves pizza or pasta, it's definitely good to have an idea of where to find the best Italian restaurants in Barcelona.
Fortunately, Barcelona is home to some of the most authentic and innovative Italian restaurants this side of the Mediterranean.
As someone who's made Spain their home and strolled through Barcelona's maze-like streets countless times, I've discovered some Italian spots that truly capture the essence of Italy. So stick with me as I dish out the inside scoop!
1. Le Cucine Mandarosso
Cucine Mandarosso is like taking a bite straight out of Italy, without having to board a plane. Situated right in the heart of the city, the vibe here is all sorts of cozy and welcoming.
What's special? The menu is a well-thought-out mix of traditional classics and inventive fusions.
Think about having that perfect plate of spaghetti while surrounded by old Italian movie posters. And if you're a wine person, their list won't let you down.
Now, if I had to nitpick a downside, it might get a tad crowded during peak times, so maybe try snagging a reservation or go during off-peak hours.
2. Sartoria Panatieri
Alright, pizza lovers, hear me out. Sartoria Panatieri is like that low-key Italian joint that makes you feel you've discovered a secret no one else knows about.
Okay, maybe not a total secret, but it's one of those places you'd wish you had in your hometown. The interiors are sleek, a bit modern but with that warm touch that says, "come on in."
What sets it apart? Well, it's not just one of the best pizza spots in Barcelona, as they were also rated the best pizza in Europe outside of Italy this year. Which perhaps isn't surprising when you consider that this place was founded by Rafa Panatieri, a former Michelin-starred chef.
And that definitely shines thorugh in the quality of their food, as every bite feels personal, like someone's nonna made it especially for you. Plus, the desserts are to die for.
Sure, the prices are a smidge on the higher side. But given the quality and ambiance, many (including yours truly) would argue it's worth every euro.
3. Xemei
Alrighty, let's switch lanes a bit. Xemei isn't your typical Italian joint.
Why? Because it dishes out some smashing Venetian cuisine. I mean, how often do you get to try THAT in Barcelona?
This spot has an easy-going vibe with a touch of elegance. Think of it as that cool cousin who knows their way around the kitchen.
Try to aim for their seafood dishes. Fresh, flavorful, and absolutely lip-smacking – there's a reason this place has a reputation as one of Barcelona's favorite seafood restaurants. Pair it with a glass of prosecco, and you're in for a memorable meal.
Keep in mind that it's a tad pricier compared to your average Italian eatery in town. Yet, for a special evening or a taste adventure, Xemei is where it's at.
4. Bacaro
Bacaro feels like a fun, Italian-themed soirée that you just happened to stumble upon. With its vibrant atmosphere and eclectic crowd, it's perfect for those nights when you want your food with a side of fun chatter and laughter.
The star here? Their take on Venetian tapas-style dishes. It's a merry dance of flavors that feels both familiar and new.
And their tiramisu? Let's just say it might make you question every other tiramisu you've had.
Keep in mind that this place is popular, so it can get a bit loud during busy hours, and so maybe not the spot for quiet, romantic dinners. But for a lively evening with friends, this is your scene.
5. Balmesina
Okay, next stop: Balmesina. Picture this – contemporary interiors, a hint of rustic charm, and aromas that tug at your heartstrings.
This place has a vibe that screams 'modern Italian with a twist'. Living in Spain and having an Italian food itch isn't easy, but Balmesina bridges that gap with finesse.
What should you aim for? Their risottos. Creamy, dreamy, and oh-so-lush! And if you're in the mood for something light, their salads pack a punch too.
But above all, their pizzas are where it's at. After all, remember that award I said that Sartoria Panatieri won for best pizza in Europe outside of Italy? Well, Balmesina was also on that list at number 10!
A little heads up, though: the place is on the smaller side, so it can feel a bit tight when it's full house. A smart move? Book ahead.
6. Restaurante Italiano Rossini
Restaurante Italiano Rossini is positioned right in the heart of Plaça Reial and gives off laid-back elegance. While many restaurants may have come and gone, this one's remained a staple in Barcelona's Italian restaurant scene.
Straight off the bat, their antipasti are all kinds of wonderful. And for mains? I'd steer you towards the risottos. Creamy, textured, and brimming with flavor – it's the real deal.
Given its prime location, it can sometimes feel a bit touristy. Yet, its quality and ambiance hold their own given its easily one of the top restaurants you'll find in Barcelona's Gothic Quarter making it worth the pitstop.
7. Benzina
If industrial chic had an Italian cousin, Benzina would be it. Dark tones, ambient lighting, and a bar that'll make you want to kick back and chill. It's edgy without trying too hard.
The star of the show? Pasta, pasta, and more pasta. Freshly made, with sauces that make you go 'Mamma Mia!' in the best way possible.
And they've also got some cool Italian cocktails that are worth a sip or two!
Now, it's a bit off the beaten track. But honestly? That's part of its charm. A little Italian hideaway in the midst of bustling Barcelona.
8. NAP
NAP stands for Neapolitan Authentic Pizza. And lemme tell ya, they mean business.
Living in Spain, I've seen pizzerias pop up like daisies, but NAP? It's in its own league.
Right from the get-go, you can tell they're all about that authentic pizza experience. The atmosphere is chill, like that relaxed Sunday dinner vibe.
So, what's the deal? Their pizzas come straight from a wood-fired oven, giving them that crispy yet soft crust we all daydream about. Ingredients? As fresh as it gets.
You can literally taste the Mediterranean on your plate. But heads up: the place is always buzzing. So, if you're not into waiting, maybe swing by during the earlier hours.
9. Lecca Baffi
If you're a hardcore pizza aficionado (and you've already ticked off the ones above that have won actual awards), Lecca Baffi is about to become your best friend in Barcelona. It's got the sauce, the crust, and everything in between.
The vibes? Super laid-back. It's like hanging out in a friend's kitchen, where the conversation flows as smoothly as the olive oil.
And their wood-fired pizzas are pretty incredible. Thin crust, loaded with fresh ingredients, and some wild toppings I bet you've never even thought of.
But if you're a purist, don't sweat it; they've got the classics down pat. On the flip side, given its popularity, service might slow down a tad during rush hours. But hey, good things come to those who wait, right?
10. Il Giardinetto
Il Giardinetto has a vibe reminiscent of the 70s and greenery that adds a touch of freshness – it's like stepping into an Italian time capsule. Seriously, this spot gives me all those classic, old-school feels.
The dish to die for? Their homemade pastas. Silky, rich, and packed with flavors that transport you straight to the Italian countryside.
They also host occasional live music nights, giving you a side of tunes with your meal. If you're into mood lighting and a vintage atmosphere, Il Giardinetto is for you.
11. La Bella Napoli
La Bella Napoli is true to its name, in that this joint offers up a slice of Napoli right in the heart of Barcelona. I've always had a soft spot for places that feel effortlessly authentic, and this one? Checks all the boxes.
There's a certain buzz in the air – maybe it's the lively chatter, the aroma of fresh pizza dough, or the vibrant Mediterranean tunes in the background.
So, what's cooking? Well, their margherita pizza is a legend in its own right. Soft, melt-in-your-mouth mozzarella with a tangy tomato base, it's simplicity at its best.
Oh, and did I mention their spicy diavola? It's the kick you never knew you needed.
All that great food means that the place can get packed. So maybe bring along some of that Spanish 'mañana' spirit and just go with the flow.
12. Dual Café
Dual Café gives a modern twist on classic Italian, with a side of artsy Barcelona flair. Exposed brick walls, mismatched chairs, and rustic wooden tables – it's got that urban charm on lock.
Food-wise, their pastas are a revelation. Freshly rolled and generously topped, it's comfort food done right.
But the real standout? Their coffee. Rich, aromatic, and perfectly brewed, it's the kind of experience that'll make you forget about those Insta-famous coffee spots.
Their menu isn't massive, which can be a pro or a con depending how you see it. For me, hey, sometimes less is more, right?
13. L'Antica Pizzeria Da Michele
L'Antica Pizzeria Da Michele has roots in Naples and has been serving up heavenly pizzas since the 1870s! Landing in Barcelona, it's retained its old-world allure, with a hint of modern-day sophistication.
Now, onto the important stuff – the pizza. Their dough, airy and soft, is something of a masterpiece.
Topped with the freshest of ingredients, every bite is a nod to its Neapolitan legacy. If you're in the mood for a tried-and-true classic, this place won't steer you wrong.
I will say that, sometimes, the wait times can be a smidge long. But trust me, it's worth every ticking minute.
14. Cecconi's
Cecconi's is a smooth blend of sophistication and rustic charm. Exuding elegance in the upmarket Soho House, right in the heart of El Gotico, it's the spot to hit when you're feeling a little fancy and want some top-tier Italian.
The must-try? Their lobster spaghetti. It's indulgent, rich, and pretty much a party for your taste buds.
Pair it with one of their signature cocktails, and you've got yourself an evening to remember.
Now, being part of the ritzy Soho House, the price tag is on the higher end. But for an unforgettable meal in a killer setting, it's a worthy splurge.
15. Spaccanapoli
Spaccanapoli is named after the straight and narrow street in Naples and, truly, it's all heart and soul. It's got that no-fuss, homey feel, which is always a win in my book.
Pizza is their main thing. Thin crust, perfectly charred, with a medley of toppings that sing in harmony. And if you're in the mood for something light, their salads are fresh and zesty.
Sure, it's a popular haunt for both locals and tourists, so there might be a wait during peak times. But in the grand scheme of things? Totally worth it.
16. Il Commendatore
Il Commendatore is like a time machine that whisks you straight to a cozy trattoria in Rome, right from the bustling streets of Barcelona. Overlooking the beach, it's got that soothing ambiance where you can feel the cool breeze, hear the soft hum of waves, and treat yourself to some classic Italian dishes.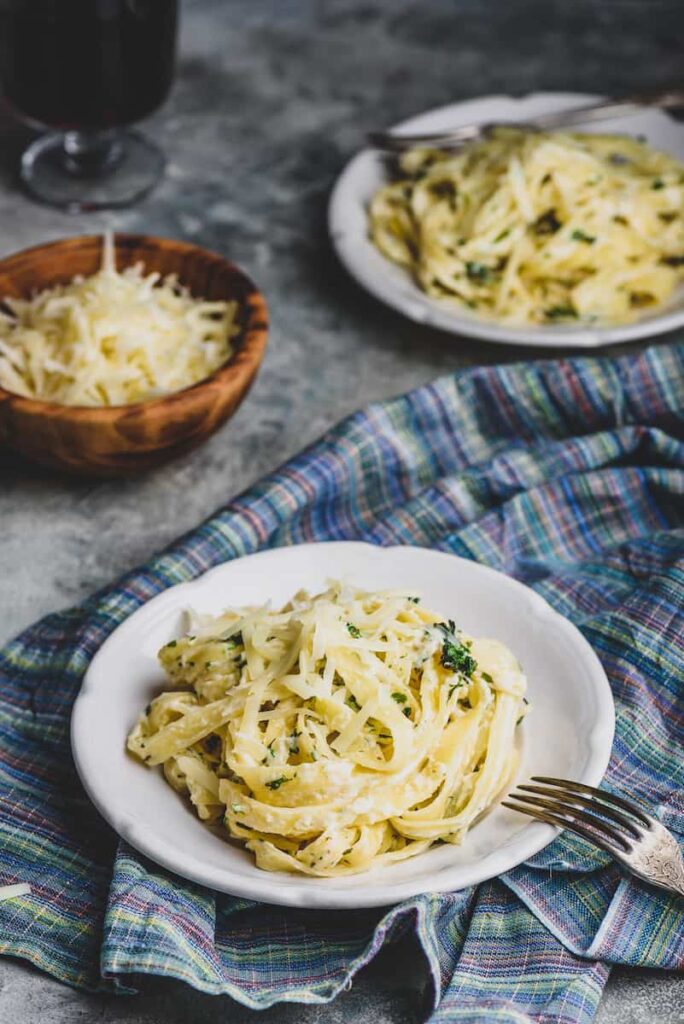 Their fettuccine alfredo is a thing of legends. Creamy, with a buttery undertone, topped with a generous sprinkle of parmesan – it's simplicity done right.
Pair it up with a glass of their finest red, and you've got a moment to savor.
An unavoidable point is that given that this place is close to the beach, it can sometimes get a tad crowded. So maybe aim for off-peak hours to snag a seat with an uninterrupted view.
17. Reina Margherita
Reina Margherita is all about that wood-fired pizza goodness. It's a cozy corner in El Raval, and every time I'm in the vicinity, the wafting aroma of freshly baked pizza crust pulls me right in.
There's this inviting warmth to it, reminiscent of an old friend's embrace.
The star of their menu? The Margherita, of course! Fresh basil, bubbling mozzarella, and a tangy tomato sauce come together in a symphony of flavors.
(But just between us, their calzones are pretty epic too.)
On the flip side, their dessert section can feel a smidge limited. But, honestly, after their pizza, you'd hardly have room for much else.
18. Non Solo Pizza
Given their name, it's not surprising to hear that Non Solo Pizza do a whole lot more than just pizza. Tucked away in Poblenou, it's one of those spots where the locals love to hang.
The vibe is chill, the decor unpretentious, and the food? Simply irresistible.
Their pasta dishes, especially the spaghetti carbonara, are melt-in-the-mouth good. And for all the carnivores out there, their osso buco is a hearty dish that's packed with flavors.
But the cherry on the top? Their tiramisu. Creamy, with a hint of coffee, it's the perfect sweet ending.
19. Da Greco
Da Greco can be found in the heart of the Gràcia district and has been whipping up some seriously good Italian eats for quite some time now.
And their lasagna is the talk of the town. Layer upon layer of pasta, rich meat sauce, and creamy béchamel, it's the kind of dish you dream about on a cold winter night.
Due to its popularity, getting a table here can sometimes feel like finding a needle in a haystack. My advice? Book ahead, especially if you're visiting during the weekends or holidays.
20. Celebre
Switching gears, let's talk Celebre. It's a newer joint in El Born and has quickly gained a reputation for its avant-garde take on Italian cuisine.
Their truffle ravioli is a revelation – fresh, with a delicate balance of flavors, it's everything a pasta lover could ask for.
And their wine list? It's honestly like a carefully curated tour of Italy's finest vineyards.
You're not going to get piles of pasta here, so don't be disappointed if, at first, the portions seem to be a bit on the smaller side. But trust me, each bite is so packed with flavor, you won't be left wanting.
Besides, it just means you get to sample more from their menu, right?