Is Barcelona Expensive? Local's Guide to Daily Costs (2023)
This article may contain affiliate links. Please read our
Disclosure Policy
for more information.
So, you're finally considering taking that dream trip to Barcelona, huh? With the vibrant colors of La Boqueria, the towering spires of La Sagrada Familia…well, I don't blame you for wanting to visit.
But perhaps there's that nagging question on your mind on whether Barcelona is expensive or cheap. After all, it's one thing to drool over postcard-perfect pictures, and another to check your wallet at the end of a day's adventure.
Given that I live in Spain, I've spent a significant chunk of time in Barcelona – and spent more money than I'd probably like to think here. I've navigated its winding alleys, splurged in some of its posher spots from time to time, and found hidden spots that won't break the bank.
So keep reading to get a clear picture of whether the city will leave you with memories… or memoirs of an emptied pocket.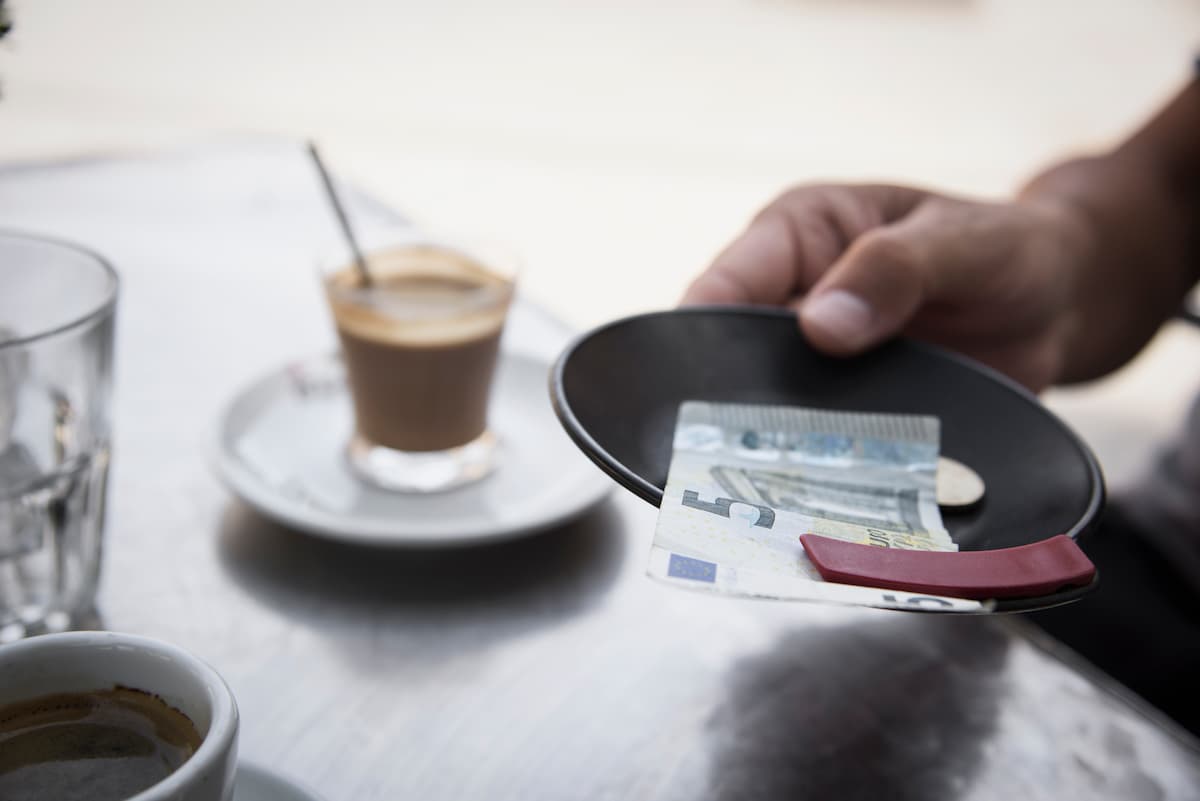 Is Barcelona expensive?
By European standards, Barcelona sits in the middle: it's not as budget-friendly as some Eastern European cities but certainly not the priciest either. Compared to Madrid, Barcelona's costs are roughly comparable, and you can expect to spend around €150 per day here on a mid-range budget.
That will cover food, transport, and some attractions, although accommodation costs can push this upwards. It also, of course, depends on your choices.
Barcelona has its fair share of upscale dining, exclusive boutiques, and swanky hotels. Those looking for a bit of luxury can find it at every corner, but be prepared to spend accordingly.
That being said, the city hasn't forgotten its roots. The local markets brim with affordable fresh produce, delightful street foods abound, and there's a plethora of accommodation options for the budget-conscious traveler.
The city offers an array of experiences for every kind of budget. Whether you're keen to sample tapas from a trendy El Born bistro or find solace in a quaint, inexpensive tavern in the Raval district, Barcelona provides options.
Touristy areas, like Las Ramblas, tend to fetch higher prices, but even a short detour can lead to cheaper and more authentic finds.
Basically, Barcelona's expense really boils down to individual choices. It's very possible to explore and enjoy the city without breaking the bank. It's all about striking the right balance and knowing where to look.
Cost of living in Barcelona
Accommodation costs
When it comes to accommodation in Barcelona, there's a spectrum of prices to match the city's diverse offering.
Renting: If you're thinking of setting up shop for a longer stay, monthly rent for a one-bedroom apartment in the city center will set you back around €1,000-1,500, while outside the center, it's usually cheaper at €600-1,000. If you're on a tight budget, you can look for shared flats that cost around €300-500 per roommate.
Hotels: On the hotel front, expect to pay anywhere from €50 per night for a budget room, upwards from €150 per night in a 2- or 3-star establishment to €300 (and upwards) for a luxurious stay in one of Barcelona's five-star hotels.
And, perhaps unsurprisingly given how touristy Barcelona is, it's always advisable to book in advance, especially during peak tourist seasons, to snag the best deals.
Food and drink prices
Barcelona's culinary scene is as varied in price as it is in flavor.
Eating Out: A meal at an average restaurant can cost between €10 to €20, and a three-course meal at a mid-range restaurant costs about €30-40 per person. Fine dining at a top-tier establishment will naturally ask for more. Tapas bars, a staple of Spanish culture, offer dishes ranging from €2 to €10 each, depending on the intricacy and ingredients.
Drinks: As for drinks, a glass of wine or a pint of local beer will typically run you €2 to €4 in most establishments. If you're in the mood for a fancier cocktail, prepare to part with €6 to €12. Expect to pay €2-3 for a cup of coffee (although this will be higher at "fancier" places – basically, if they sell things like lattes and not just cafes con leche, start warming up your bank card).
Groceries: If you're considering cooking, Barcelona's local markets and supermarkets offer fresh produce at reasonable prices. A weekly grocery run for one might set you back €30 to €50. As a pleasant surprise, you'll pay around €5-6 for a mid-range bottle of wine at the grocery store – and even at that price, the wine is seriously good.
Transportation expenses
Navigating Barcelona is both convenient and relatively affordable.
Public Transport: A single journey ticket on the city's metro or bus system costs about €2.40. However, if you're planning multiple trips, consider investing in a T-casual card, which provides ten rides for a bit over €11 – it's both economical and easy to use.
Taxis: Starting fare for taxis is usually around €2.50, with a per-kilometer charge after that. A typical short journey within the city might end up costing €7 to €10.
Bicycles: Barcelona is increasingly bike-friendly, with many opting to rent bicycles. Daily rentals hover around €10 to €15, making it an affordable and active way to explore the city. Longer term rentals are much cheaper by the day though, so if you're planning on staying a while and don't just want to buy your own bike, that can be a good deal.
In essence, transport in Barcelona offers flexibility in both mode and budget, ensuring visitors can move around with ease and efficiency.
Comparing Barcelona with other cities
Is Barcelona more expensive than London?
No, Barcelona is not more expensive than London. Mercer's annual cost of living report found that London is the 17th most expensive city in the world for expats whereas Barcelona is the 75th most expensive. Tourists will also notice a similar difference in costs between the two.
You can see the survey results here but, safe to say, both in terms of accommodation and daily living costs, London typically fetches a higher price tag. That said, Barcelona is no stranger to luxury and high-end options that can match London's prices.
When comparing these two dynamic cities, accommodation in London — be it rent or hotel rates — is notably steeper. Dining out in London can also make a larger dent in your wallet, especially in the city's central districts.
That's not to say you won't find affordable options in London; it's just that Barcelona's average tends to be friendlier on the pocket. However, when it comes to attractions, events, and certain experiences, both cities can command premium prices depending on what's on offer.
Is Barcelona more expensive than Paris?
No, Barcelona is usually less expensive than Paris. With Paris ranked as the 35th most expensive city in the world compared to Barcelona being 75th, your daily expenses as a tourist or resident in Barcelona will often be lower compared to those in Paris.
That being said, both cities boast a vast array of experiences that cater to both budget travelers and those looking to indulge. Everyday expenses like groceries and public transport don't differ too significantly between the two.
Is Barcelona cheaper than New York?
Yes, the cost of living in Barcelona is cheaper than in New York, which is ranked as the 6th most expensive city in the world. With Barcelona at 75th on this list, there is a significant price difference between the two for both residents and visitors to these cities.
Diving deeper, New York City's diverse neighborhoods each come with their own price tags, with Manhattan in particular being notably pricier than outer boroughs like Queens or The Bronx.
Meanwhile, in Barcelona, while there are distinctions between districts, the disparity is not as pronounced.
At the same time, Both cities excel in offering world-class attractions, shows, and experiences, which can come at a premium. However, with a bit of planning and local insight, both Barcelona and New York City can be enjoyed without stretching your budget to its limits.
Is Barcelona cheaper than Italy?
Barcelona and Italy are quite similar in terms of cost. In last year's most expensive cities in the world survey, both Rome (59th) and Milan (49th) ranked higher than Barcelona (75th). However, most tourist destinations in Italy as well as Barcelona offer budget-friendly options alongside more luxurious choices.
As always, it's going to depend on your personal preferences and choices. Notably, some cities in Italy have their own unique cost structures.
For instance, Venice, with its romantic canals and limited space, might have higher accommodation prices than some parts of Barcelona. But then again, a pizza in Naples might be cheaper than a seafood paella in a beachside restaurant in Barcelona.
Both destinations are rich in history, culture, and gastronomy. Similarly, costs will vary in both places based on individual choices, time of year, and the specific region or city in Italy you're comparing to Barcelona.
Is Lisbon or Barcelona cheaper?
Lisbon is generally cheaper than Barcelona. At 117th on the list of most expensive cities in the world, Lisbon is well below Barcelona's 75th position. As such, if you're looking for a budget-friendly European vacation, Lisbon might be the better option.
This is especially the case when considering accommodation and daily expenses. Food, drinks, and public transportation in Lisbon can often come at a more modest price than in Barcelona. That said, both cities offer a wide range of experiences for every kind of budget.
While Barcelona boasts its modernist architecture and beachside attractions, Lisbon charms with its historic neighborhoods and iconic tram rides. Local markets in Lisbon, such as the Time Out Market, offer a plethora of delicious options without burning a hole in your pocket.
On the other hand, Barcelona's array of world-class museums and landmarks might come with entrance fees.However, Barcelona still offers affordable options for those who know where to look.
Is Madrid or Barcelona cheaper?
Madrid and Barcelona, as Spain's two major cities, are quite comparable in terms of costs. While some might argue that Madrid has a slight edge in affordability, others would vouch for Barcelona. It's a close call, with variations mainly boiling down to personal choices and preferences.
Accommodation in both cities can be similarly priced, though special events or seasons can tilt the scale. Madrid, being landlocked, offers a different set of experiences than the beach-hugging Barcelona.
When it comes to dining, while you might splurge on seafood in Barcelona, a night out in Madrid's tapas bars might also run up a similar bill. Both cities have efficient public transport systems with comparable ticket prices.
Ultimately, whether it's Madrid's grand plazas and art museums or Barcelona's Gaudí landmarks and beach vibes, the choice hinges on what kind of Spanish experience you're after, as both cities are worth every euro spent.
Tips to save money in Barcelona
Budget dining
In Barcelona, you can enjoy affordable and delicious meals by indulging in tapas. Many bars and restaurants offer tapas at reasonable prices, especially during the early evening.
You'll also find plenty of inexpensive, local eateries where you can grab a quick bite without breaking the bank.
Another option is Barcelona's many markets, especially if your accommodation comes with a kitchen. Grab some fresh produce and some seafood, perhaps a few cuts of cheese and jamon – and voila, you've got your very own Spanish spread at home for a fraction of the price.
Affordable accommodations
When it comes to lodging, you have several options to save money. As always, hostels are a popular choice for travelers on a budget.
But with so many accommodation options in Barcelona, you'll often find some good deals, especially outside of the peak season in July-August.
One thing I will say though is that I'd recommend you not book with Airbnb. Locals in Barcelona have been having a lot of issues with Airbnb driving out residents who can no longer afford to live in their local neighborhoods.
While I agree that Airbnb used to be great (and I've used it myself, full disclosure), the model is causing real harm in Barcelona, so just go with a hotel to help out where you can.
Cheap transportation
Navigating Barcelona on a budget is doable with a bit of planning. The T-Casual ticket is a cost-effective choice, giving you 10 trips on buses and the metro.
If you're staying for a few days, the Hola Barcelona Travel Card may be worth considering. It gives you absolutely free public transport for anywhere from 48 to 120 hours, so it's as flexible as you want it to be.
Also, don't forget that walking around the city exploring beautiful parks, shops, and streets is free!
Transportation options in Barcelona
Metro and bus
Barcelona's public transport system includes the metro (subway), city buses, trams, and regional railways. You can purchase single tickets from €2.40, or opt for a T-Casual 10-journey travel card for €11.35.
This card gives you access to all public transportation in the city. Metro operates from 5 a.m. to midnight, Monday to Sunday, making it easy to navigate around Barcelona.
And as mentioned above, if you're staying for a few days, consider the Hola Barcelona Travel Card, which offers unlimited metro, bus, tram, and suburban train rides within its validity period (2, 3, 4, or 5 days). This card even covers metro rides between the city center and the airport!
Cycling and walking tours
Exploring Barcelona by bike is a fun, eco-friendly way to see the city. There are plenty of bike rental services, with prices starting at around €5 per hour, or you can join a guided bike tour.
Barcelona also offers numerous self-guided walking tours, allowing you to discover the city at your own pace. Enjoy the street art, architecture, and history while getting some exercise!
Taxi and car rental
Taxis in Barcelona are readily available and can be hailed on the street or ordered through various apps. Keep in mind that while taxis offer convenience, they may be more expensive than public transport options.
(And if you want to take taxis in Barcelona, I'd suggest downloading the app Cabify. It's what I use to get around when I don't want to take public transport for whatever reason.)
If you prefer driving yourself, car rental services are available. However, parking can be challenging and costly in the city, so it's best to weigh your options before choosing this method of transportation. In particular, if you plan to stay just in Barcelona, I'd strongly suggest not bothering with a rental car.
Is Barcelona expensive for tourists?
Yes, Barcelona can be expensive for tourists, but it largely depends on your budget and preferences. As a popular European destination, it offers varied options for different budgets. In particular, accommodation costs in the city contribute to its overall expenses.
However, you can find both budget-friendly hostels and luxurious hotels to suit your preferences. Alternatively, while getting around by taxi can add to your expenses, affordable options like buses and metros are available.
The cost of food per day is an important factor to consider. Fortunately, Barcelona has a wide range of dining options, from inexpensive tapas bars to extravagant restaurants. Prioritizing affordable meals and avoiding tourist traps can help you save money.
Activities and sightseeing in Barcelona, such as visiting museums or historical sites, can impact your overall expenses. To save on these costs, consider purchasing a tourist pass or visiting free attractions (including on Sunday afternoons, when many museums open their doors for free).
To sum it up, while Barcelona can be expensive compared to other Spanish cities, it offers numerous options for tourists on various budgets. By planning and prioritizing your expenditures, you can enjoy the city and its vibrant culture without breaking the bank.
How expensive is Barcelona for tourists?
Barcelona can be moderately expensive for tourists, but it's still more affordable than many other Western European cities. On average, you can expect to spend €85-215 per person per day on a mid-range budget, with your choice of accommodation being a significant impact on this.
Accommodation in Barcelona varies in price, ranging from budget hostels to luxury hotels. You can find a cheap room in a shared dorm for as low as €20 per night, while a mid-range hotel might set you back €150 per night.
When it comes to food, you'll find a wide range of options at different price points. You can enjoy a budget meal for around €15-€20, while a mid-range restaurant will typically charge €30-50 per person. Don't forget to try tapas, a local favorite that not only tastes great but can be really affordable!
Transportation costs in Barcelona are reasonable. A one-way ticket on public transport costs about €2.40, and a pass called the T-casual can be purchased for just over €11.
Taxis can be more expensive, of course, but with public transport being so good here, you may find that you don't need to use them at all.
Attractions in Barcelona also range in price, with some being free and others charging admission fees. For example, Park Güell is free to enter, but to access the monuments area (which is the main thing people come to see, you will need to purchase a ticket for €10.
On the other hand, visiting iconic sites such as La Sagrada Familia will set you back €20-30 per person, depending on the type of ticket and whether you include a guided tour or not.
In brief, although Barcelona can be somewhat expensive compared to other Spanish cities, it's still fairly affordable for tourists. By planning wisely, choosing budget-friendly options, and utilizing public transportation, you can make the most out of your trip to this vibrant city.
Why is Barcelona so expensive?
Barcelona can be quite expensive, mainly due to its status as a top tourist destination and its high cost of living. The city boasts world-class architecture, a buzzing nightlife, and delicious cuisine, all factors that contribute to its price tag.
Firstly, the high demand for accommodation in Barcelona leads to elevated prices. As a major European hotspot, the influx of tourists means that hotels, hostels, and vacation rentals consistently charge top rates.
Secondly, the cost of food in Barcelona can also be pricey, especially in popular tourist areas. While there are affordable options, dining out at popular tourist locations will typically set you back a bit in terms of expenses.
In addition, admission fees to popular attractions, such as the Sagrada Familia and Park Güell, contribute to the overall cost of visiting the city. Barcelona is home to numerous historic sites and museums, which are definitely worth seeing but whose entrance fees can quickly pile up.
Lastly, transportation expenses in Barcelona contribute to its costliness. While the city does have public transportation, taking taxis or using ride-sharing services may be an easier choice for some people, and these rides can add up.
How much will I spend per day in Barcelona?
You'll likely spend around €150 per day on your vacation in Barcelona if you're on a mid-range budget. This amount includes the average daily expenses such as meals, local transportation, and accommodation. It can, however, be higher depending on the spending choices you make.
When it comes to food, financially savvy travelers tend to spend an average of €40 per day on meals. There's a wide variety of options available to you, from cheap eats to high-end dining experiences. Meanwhile, depending on how you plan to get around, expect to spend anywhere from €5 (for taking a few metros) to €20 if you'll be jumping into a cab at some point..
If you decide to go for a mid-range budget, Barcelona can be more affordable compared to other western European cities. In this case, you can expect your daily spending to be in the range of €85-215 per person. Remember, this travel expense doesn't include your international flights.
There's plenty to see and do in Barcelona – some activities may require additional spending, while others are free or relatively inexpensive. So, be mindful of your expenses and consider setting aside a budget for activities you're most interested in.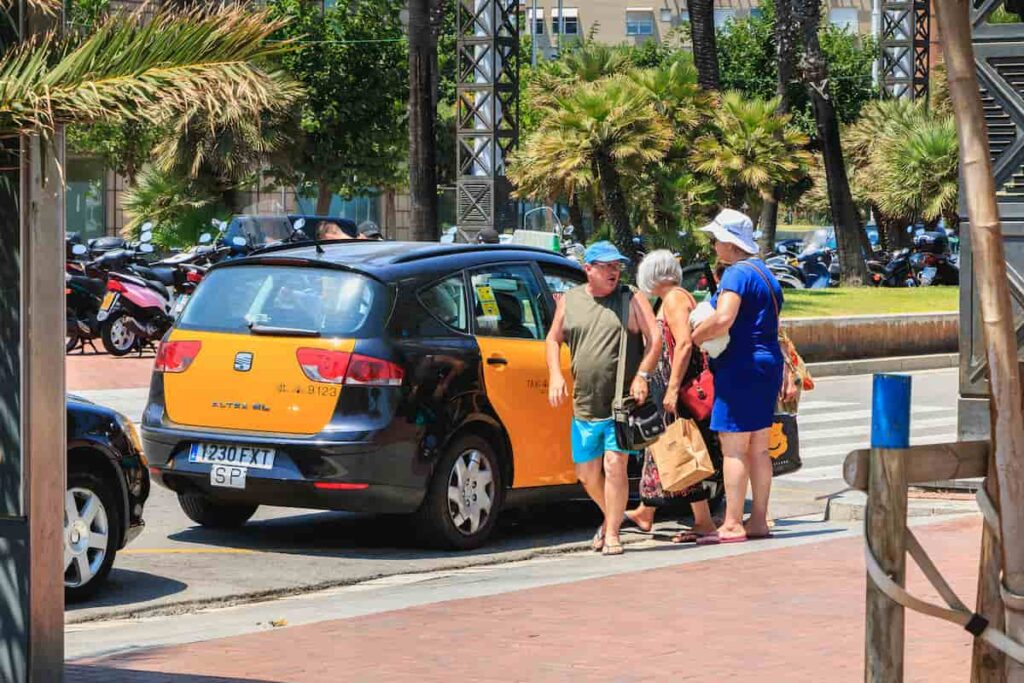 How much does it cost to eat a day in Barcelona?
It's possible to eat in Barcelona for about €40 a day. However, you can spend less or more depending on your preferences and dining choices. Breakfast will be your cheapest meal of the day and there are a range of lunch and dinner choices available, prices of which can vary significantly.
For breakfast, you're likely to spend around €5 or less. Many cafes offer affordable options like toast, pastries, and coffee.
Lunch can be budget-friendly, too. You can find local spots offering set menus called "menu del día" for €15. These usually include a starter, main course, dessert, and a drink.
In comparison, dinner tends to be pricier. But aiming for budget options or choosing tapas bars can help you stay within €15-€25 for your evening meal.
When planning your food budget, make sure to factor in additional costs. For example, treats like churros con chocolate may cost around €3, while a coffee or soft drink could set you back €2.
In summary, to eat well in Barcelona without breaking the bank, you can aim for a daily budget of €40. Nevertheless, keep in mind that costs vary depending on where and what you choose to eat.
How much does a meal cost in Barcelona?
In Barcelona, you'll find that the cost of a reasonably priced sitdown meal will range from €15 to €25, and lunch is usually cheaper than dinner. Tapas can, however, cost as low as €3-€5 per plate whereas, on the other end of the spectrum, high scale eateries can charge more than €100 per meal.
Overall, though, the average cost of food isn't expensive, so you can enjoy many tasty meals without breaking the bank.
You can dine at various restaurants that offer a complete meal, including starters, main dishes, and desserts, for a fair price. As mentioned, tapas are also an affordable option, as they're smaller portions of dishes that you can share with friends.
The street food scene in Barcelona allows you to enjoy quick bites on a budget. From churros con chocolate to bocadillos, expect to spend between €5-€10 for a meal at a street food vendor.
On the other hand, if you're visiting a restaurant, a meal can cost €30+ for two people. Keep an eye out for discounts, deals, and vouchers to save money on your dining experience though.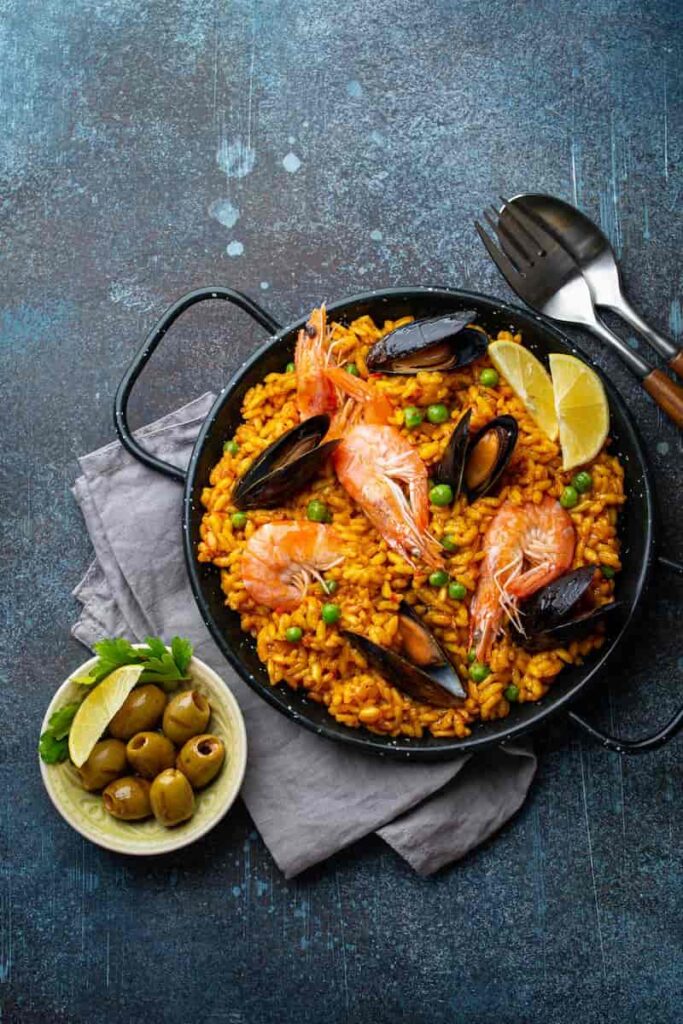 Is 100 euros a day enough in Barcelona?
Yes, 100 euros a day is enough to cover your expenses in Barcelona. You can expect to enjoy a basic but comfortable stay, indulge in some local cuisine, and explore popular attractions. This budget allows you to strike a balance between affordability and enjoyment.
On average, travelers spend a bit more than this per day in Barcelona, but you can manage with a €100 daily budget by finding affordable accommodation, using public transportation, and visiting free attractions. Prioritize your spending and be mindful of where your money goes.
For accommodation, consider staying at a budget hotel or hostel. Depending on your preferences, these options can cost as low as €20-€50 per night. This leaves you with a substantial amount for other expenses.
When it comes to food, you can enjoy delicious tapas and local dishes at modest prices. You'll find affordable cafes and restaurants where you can have a meal for €10-€20 euros. Street food and grocery stores are also budget-friendly options for snacks and quick meals.
With the remaining funds, visiting iconic sites like Park Güell and popular museums won't be a problem. Don't forget that you can also explore famous landmarks such as La Rambla and Barrio Gótico without spending a dime.
In addition, make sure you save more by using public transportation and buying multi-day travel cards.
By being smart with your budget, you can make the most out of your €100 daily limit in Barcelona. You'll have the chance to experience the vibrant culture, taste local dishes, and admire the city's renowned architecture, all while staying within your budget.
Is 1000 euros enough for a month in Barcelona?
Yes, you can manage to live in Barcelona for a month with a budget of 1000 euros. However, you'll need to be mindful of your expenses and stick to a budget. For instance, when it comes to accommodation, shared houses will be the most common and affordable option.
You can expect to pay between €300 to €600 per month for a room in a shared house.
Regarding transportation, you have the option of using a public transport pass. These passes cost around €54 for a monthly pass, but you can also consider walking or cycling to save money.
When it comes to food, you can save by cooking your own meals and shopping at local markets. Eating out can be quite costly, so try to limit restaurant visits.
For leisure activities, you can explore Barcelona's many free attractions, such as parks, galleries, and beaches. It's also possible to find discounts on major attractions if you book tickets in advance.
In summary, while living in Barcelona on a €1000 budget is challenging, it's achievable if you're careful with your spending and prioritize expenses wisely.
Is Barcelona cheap for drinking?
Yes, Barcelona can be relatively cheap for drinking compared to other Western European cities. You can find affordable drinking options if you know where to look. A beer at a local bar will typically cost around €2.50 and a glass of wine will be around €4.
For budget-conscious travelers, definitely stick to more local-looking bars that are more likely to serve you drinks at "Spanish prices", not "tourist prices". This way, you'll also get to experience local culture while keeping costs low.
Another option is to visit bodegas, traditional Catalan wine shops, where you can try local wines and vermouth at reasonable prices.
In general, beer and wine prices in Barcelona are quite affordable, especially when compared to cities like London or Paris. Of course, high-end bars and hotels may charge more, but you can always explore the city for various options.
Grocery stores and markets are great options for purchasing alcohol at lower costs, allowing you to drink on a budget when enjoying the city's atmosphere. In fact, wine is very well priced at Spanish supermarkets, with a good bottle of wine easily being around €5.
How much is a beer in Barcelona?
In Barcelona, you can expect to pay around €2.50 for a glass of beer, but it depends on where you're drinking. While this tends to be the price at local bars or cafes, at a trendier spot, you could pay up to €5, especially for craft beer.
If you prefer buying your beer from a supermarket, you'll pay even less. There, you'll find a decent bottle of beer for an average of €1. This makes sampling Barcelona's local brews quite affordable.
Prices in the city can vary, so it's essential to know where to go for a good deal. You may find cheaper options in areas outside the main tourist spots. Keep in mind that drinks at nightclubs generally cost more – which is pretty unsurprising, really.
Is clubbing expensive in Barcelona?
Yes, clubbing can be expensive in Barcelona, but there are ways to enjoy the city's nightlife on a budget. The entrance fees for clubs vary depending on the venue and the night of the week, typically ranging between €10-€30.
Barcelona is famous for its vibrant nightlife and numerous nightclubs catering to various music genres. That said, to save money, you can follow some simple tips:
Look for clubs offering free or discounted entry on certain nights.
Take advantage of online promotions or guest lists that may be available.
Opt for more affordable clubs or bars rather than high-end venues.
Remember, even when on a budget, there's no need to miss out on all that Barcelona's nightlife has to offer. With a bit of planning, you can have a great experience while keeping your wallet happy.
Is public transport expensive in Barcelona?
No, public transport in Barcelona is not expensive. It's quite affordable and offers various ticket options to fit your needs. A single ticket costs €2.40 while the T-Casual card, which gives you 10 journeys, costs just over €11 and so is more cost-effective.
For unlimited travel, you can choose the Hola Barcelona Travel Card. Prices for this card depend on its validity period, ranging between €7.60 and €8.10 per day. It allows you to travel without worrying about purchasing additional tickets, and can save you time and stress.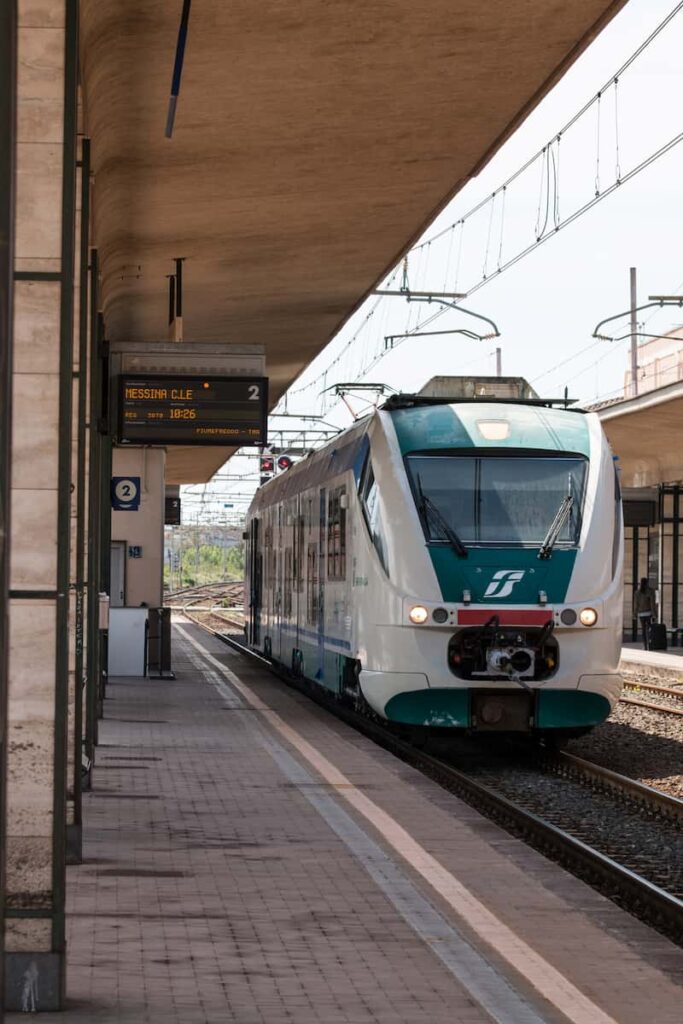 Is Barcelona expensive for shopping?
Barcelona can be expensive for shopping, but it also offers many affordable options. Shopping in this city varies from high-end boutiques to budget-friendly stores. In particular, internationally known Spanish brands like Zara and Mango tend to be cheaper here than outside Spain.
There are definitely luxury shopping options in Barcelona. However, if you're on a budget, you can still have a great shopping experience.
Look out for seasonal sales, especially during winter (in January-February) and summer, as you'll find significant discounts during these periods.
Additionally, Barcelona has a wide variety of affordable and mid-range stores that cater to different tastes and budgets. Explore local markets, vintage stores, and independent shops for unique and budget-friendly finds.
What brands are cheap in Barcelona?
Barcelona offers a number of affordable brands at lower prices than you'll find overseas. In particular, Spanish brands like Zara, Mango, Bershka, Pull&Bear, Stradivarius and Bimba y Lola all tend to have lower prices in Spain than outside.
This means that, in Barcelona, local and international clothing brands can provide you with stylish options without breaking the bank.
While exploring Barcelona, consider visiting department stores like El Corte Inglés and shopping centers like Pedralbes Center. These often house various brands, allowing you to compare prices and find the best deals on offer.
Remember, when shopping for clothes in Barcelona, it never hurts to keep an open mind. As you stroll through the bustling streets, you may come across lesser-known stores with exclusive apparel that's easy on your wallet.
Is Barcelona expensive for students?
Yes, Barcelona can be expensive for students. However, it's still more affordable compared to some other European cities. The cost of living for students in Barcelona is not as high as it is in Northern European destinations, but there has been a slight increase in prices in recent years.
When it comes to tuition fees, Barcelona offers quality education at a lower cost than most European places. Housing in Barcelona can be more affordable than other cities, which is helpful for managing expenses, although it's gone up significantly in recent years.
Public transportation is another area where students can save money, as the city offers discounted transport cards specifically for students.
Food prices vary depending on where you eat, but many restaurants and cafes offer budget-friendly options. Shopping at local markets and cooking at home, which I'd particularly recommend for students can help you save on your food budget.
Is Barcelona a cheap city?
Barcelona isn't the cheapest city you'll visit, but it's not overly expensive either. Compared to other popular European destinations, it's relatively affordable. Accommodation, food, transportation, and activities can all influence your daily expenses, so your travel choices are all going to impact how much you end up spending here.
It's also worth noting that prices have gone up in recent years, especially for those living in Barcelona. Rents are on the rise all over the city and inflation has had a big impact on food costs.
When combined with the fact that Spanish salaries aren't the best, on average (they're much lower than most western European countries, for example), this has created difficulties for residents of Barcelona, to say the least.
For tourists, you may not notice this quite as much, although hotels aren't getting any cheaper. But with some of these price increases being passed on to you, if you've been to Barcelona before, you may notice it being slightly more expensive these days than before.
At the same time, while Barcelona can be more expensive than other Spanish cities, it's still a great value compared to other Western European cities. By planning ahead and being mindful of your spending, you can enjoy your visit without breaking the bank.