10 Best Things to Buy in Valencia (for Great Souvenirs!)
This article may contain affiliate links. Please read our
Disclosure Policy
for more information.
Are you wondering what to buy in Valencia, Spain to keep the memories of your trip alive? I'm here to help!
From the world-famous Lladro Porcelain Figurines and local wines and spirits to artisanal jewelry and Valencia FC merchandise, there's something for everyone, ensuring you'll take back the best souvenir possible from your vacation.
So dive into this article to discover even more must-have Valencian souvenirs that not only make Valencia worth visiting, but will have you reminiscing about your Spanish adventure for years to come!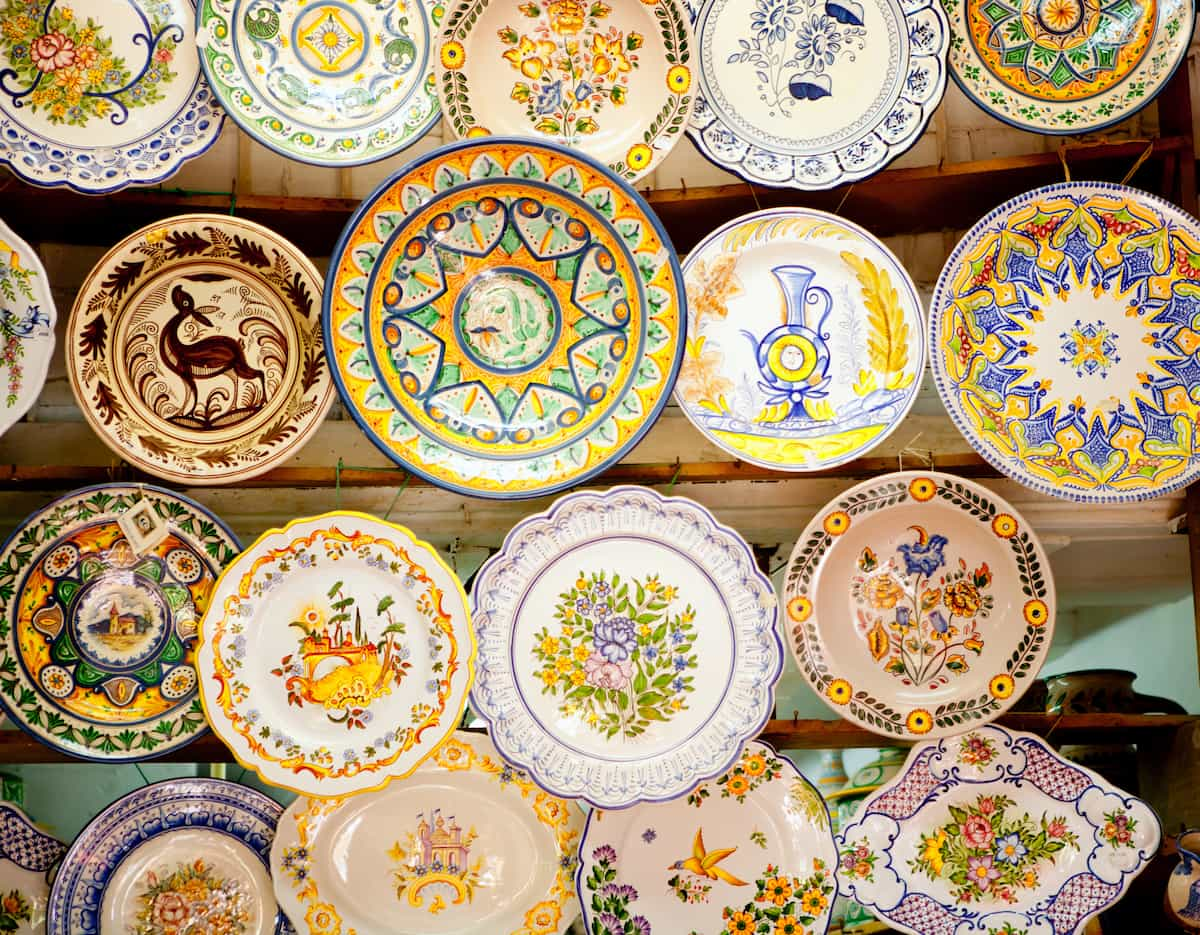 What to Buy in Valencia
Valencia is a shopper's paradise, offering a wide range of unique products that are perfect for souvenirs or gifts. Whether you're looking for traditional handicrafts, local delicacies, or high-quality fashion items, Valencia has it all.
Here are some of the best things to buy in Valencia.
1. Hand-painted Ceramics
If you're looking for a unique and beautiful souvenir, hand-painted ceramics are a great choice. Valencia is known for its colorful and intricate ceramics, especially tiles, which are often decorated with traditional motifs like flowers and geometric patterns.
You can find a wide range of ceramics in Valencia, from plates and bowls to vases and figurines. Look for pieces that are made by local artisans for the best quality and authenticity.
Some popular places to buy ceramics in Valencia include the Central Market and the street markets in the historic center. You can also find many shops and boutiques that specialize in ceramics, such as Latorre y Latorre and La Porcelana de Valencia. You could even consider visiting the museum in Valencia dedicated to ceramics to pick up some great souvenirs there.
When buying ceramics, be sure to check the quality and condition of the piece before purchasing. Look for any cracks, chips, or other damage, and make sure the colors are bright and vibrant.
2. Silk Shawls and Scarves
If you want a luxurious and elegant souvenir, silk shawls and scarves are a great choice. Valencia is known for its high-quality silk products, which are often decorated with intricate designs and patterns.
One of the best places to buy silk products in Valencia is the Silk Market, which is located in the historic center of the city. Here you can find a wide range of silk products from local artisans, including scarves, shawls, ties, and more.
You can also find many shops and boutiques that specialize in silk products, such as Marfil and La Sedera. Whichever you choose, you'll be able to find a wide range of silk products.
Make sure you always check the quality and authenticity of the fabric though to make sure you're getting the real deal of the best that Valencia silk has to offer. Look for products that are made from pure silk rather than synthetic materials, and check the stitching and finishing for quality.
3. Horchata and Fartons
Horchata is a traditional Valencian drink made from tiger nuts, sugar, and water. It has a sweet and nutty flavor and is often served with a pastry called a farton, which is a long, thin, sweet bread.
Horchata and fartons are a popular snack in Valencia and make a great souvenir or gift, especially if you don't have that far to get home (as horchata shouldn't be outside of the fridge for too long).
You can find horchata and fartons at many cafes and bakeries throughout Valencia, as well as at the Central Market and other food markets. Look for products that are made from high-quality ingredients for the best flavor and freshness.
If you want to take some fartons further afar, look for vacuum-sealed packages that will keep them fresh for longer. You can also buy horchata concentrate and make your own horchata at home, which is perfect if your return trip home is a bit further.
4. Turron
Turron is a traditional Spanish nougat made from almonds, honey, and sugar. It comes in a bunch of different flavors and varieties, including hard and soft, and is a popular Christmas treat in Spain.
You can find turron at many shops and markets throughout Valencia, including the Central Market and the street markets in the historic center. Look for products that are made from high-quality ingredients and that have a good reputation for flavor and quality.
5. Local wines and spirits
Raise a toast to your unforgettable trip to Valencia with a bottle (or two) of local wine or spirits. Valencia is well-known for its vibrant wine culture, boasting a variety of unique wines, such as the refreshing white wine, "Blanco," and the deep red "Bobal."
And let's not forget the region's signature cocktail, Agua de Valencia! Be sure to also try some local spirits, like mistela, or even some of the local vermouth varieties as you explore the city.
From there, why not bring home a few bottles to share with friends and family as you reminisce about your Spanish adventure!
6. Lladro Porcelain Figurines
Welcome to the enchanting world of Lladro Porcelain Figurines! These delicate and exquisitely detailed sculptures are world-renowned and serve as a classic Valencian keepsake.
Originally created in Almàssera, which is just outside of the city of Valencia, each figure is handcrafted by expert artisans, making them truly one-of-a-kind pieces of art.
Whether you're a collector or just someone who appreciates fine craftsmanship, a Lladro figurine is a timeless memento of your Valencia visit.
7. Leather Goods
Valencia is known for its high-quality leather goods, including shoes, bags, and jackets. You can find a wide range of leather products in Valencia, from traditional styles to modern designs.
One of the best places to buy leather goods in Valencia is the Central Market, which has many shops and stalls selling leather products. You can also find many shops and boutiques that specialize in leather goods, such as El Corte Inglés and Pedro Miralles.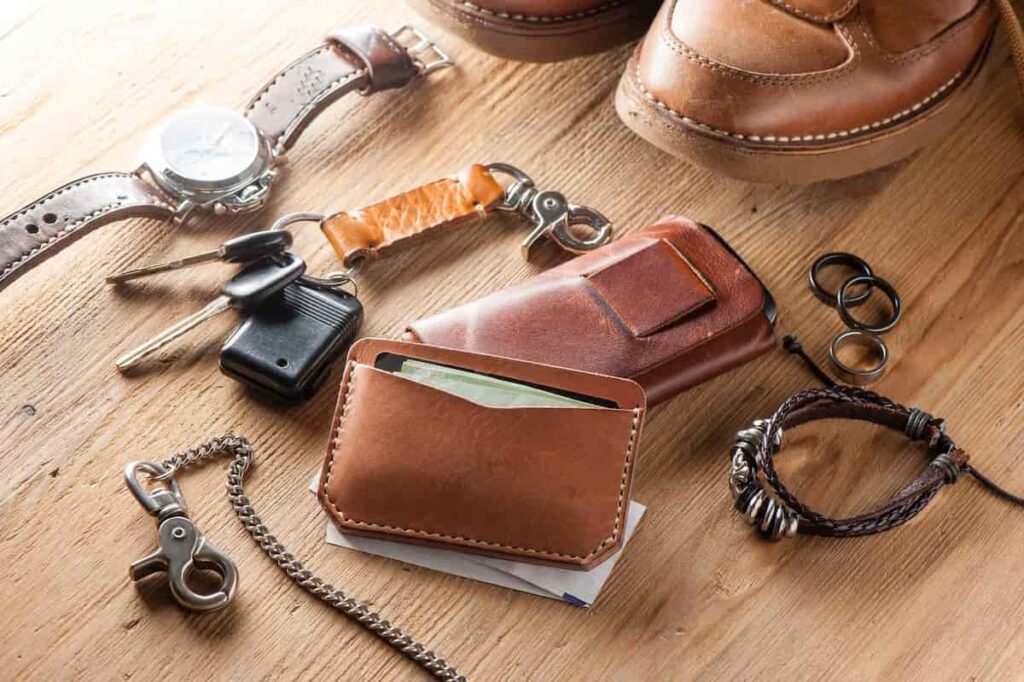 8. Saffron and spices
Valencia is a treasure trove for food enthusiasts, especially when it comes to saffron and spices. Known as the "golden spice," saffron is a vital ingredient in traditional Valencian dishes like paella.
Be sure to purchase some high-quality saffron threads, as well as other local spices, to add a touch of Valencia to your cooking back home. The intoxicating aroma and vibrant colors of these spices will transport you back to the bustling markets and sun-soaked streets of this beautiful city.
9. Jewelry and accessories
Accessorize your Valencian experience with some stunning jewelry and accessories. Local artisans create a variety of unique, handmade pieces that showcase the city's creative spirit.
Look for jewelry made from local materials, such as ceramic beads, leather, or even Valencian lace.
And don't miss the opportunity to explore the city's boutiques and artisanal workshops, where you can find everything from elegant necklaces and bracelets to stylish scarves and hats. These fashion-forward souvenirs will remind you of the city's charm and flair for years to come.
10. Valencia FC merchandise
For the sports enthusiast, there's no better way to celebrate your visit to Valencia than with some official Valencia FC merchandise. Show your support for the local football team by picking up jerseys, scarves, hats, or other memorabilia adorned with the iconic bat logo.
Whether you're a die-hard fan or just love the excitement of the game, these souvenirs are a fantastic way to bring the passion of Valencian football home with you.
What Products is Valencia Famous For?
Valencia, a vibrant city on Spain's eastern coast, is not only known for its beautiful beaches and stunning architecture but also for its unique and high-quality products.
Let's take a look at some of the most famous products that Valencia has to offer:
1. Ceramics and Tiles
Valencia has a rich history in ceramic and tile production, dating back to the Moorish period. The city is particularly famous for its blue and white tiles, which can be found adorning the facades of many historic buildings.
Visit the traditional workshops and stores in the city to find stunning ceramic souvenirs, such as decorative plates, vases, and even intricately designed jewelry.
2. Oranges and Orange Blossom Products
Valencia is synonymous with oranges, which thrive in the region's sunny climate. The city is a major exporter of this juicy fruit and offers a range of orange-based products, including marmalades, sweets, and orange blossom water.
Be sure to try the local dessert, "Arnadi," a delicious concoction made with pumpkin, almonds, sugar, and, of course, oranges!
3. Turron and Sweets
Sweet tooth? You're in luck! Valencia is renowned for its turron, a traditional nougat made from almonds, honey, sugar, and egg whites.
This delicious treat comes in various flavors and textures, from the smooth, soft "Jijona" style to the crunchy "Alicante" variety.
Although don't forget to sample other local sweets too, such as "rosegons" or "pasteles de boniato."
4. Silk and Textiles
Valencia has a long-standing tradition of silk and textile production, and the city's Silk Exchange (La Lonja de la Seda) is a testament to its importance.
Explore the city's shops for beautiful silk scarves, shawls, or even exquisite Valencian lace – a perfect keepsake or gift.
5. Traditional Handicrafts
Valencia is home to a thriving community of artisans who create a range of traditional handicrafts, from hand-painted fans to intricate wood carvings.
Be sure to explore the city's craft markets and artisanal workshops, where you can find unique, locally-made souvenirs that celebrate Valencia's rich cultural heritage. There are also plenty of day trips from Valencia to small towns where you can pick up one-of-a-kind artwork.
By shopping for these famous Valencian products, you'll not only take home a piece of the city's charm but also support its local economy and artisans.
Where is the Best Place to Shop in Valencia?
Valencia boasts a variety of shopping districts, each offering its own unique charm and selection of products.
Here's a list of some of the best places to shop in Valencia, where you can find everything from designer boutiques and high-street brands to artisanal workshops and bustling markets:
1. Central Market (Mercado Central)
Located in the heart of Valencia, the Central Market is a must-visit for anyone looking to immerse themselves in the city's vibrant atmosphere.
Housed in a stunning Modernist building, this bustling market offers a plethora of local produce, gourmet food items, and artisanal products, making it a perfect spot to shop for authentic Valencian souvenirs.
2. Colon Street (Calle Colón)
Calle Colón is Valencia's main shopping street, boasting a wide array of international and Spanish brands, designer boutiques, and department stores. This lively shopping district is the perfect place to find the latest fashion trends, cosmetics, and accessories.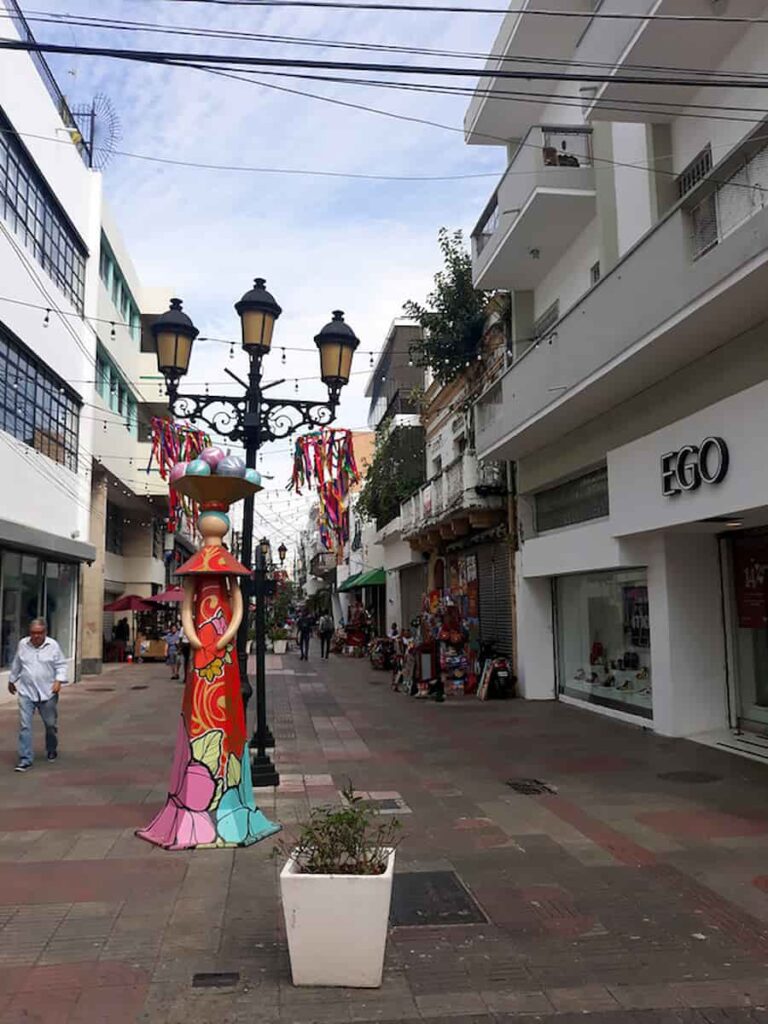 3. Ruzafa District
The trendy Ruzafa District is a hub of creativity and innovation. Here, you'll find a mix of independent boutiques, vintage shops, and art galleries offering unique clothing, accessories, and homeware.
Ruzafa is the perfect place to discover one-of-a-kind, locally-designed pieces that capture the city's artistic spirit.
4. Barrio del Carmen
The historic Barrio del Carmen is a charming maze of narrow streets and picturesque squares, lined with artisanal workshops and local stores.
This is the ideal place to shop for traditional Valencian handicrafts, ceramics, and textiles. Be sure to take a leisurely stroll through this picturesque neighborhood and soak up its bohemian atmosphere.
5. City of Arts and Sciences Shopping Complex (Aqua Multiespacio)
For a more modern shopping experience, head to the Aqua Multiespacio, located near the famous City of Arts and Sciences.
This sleek shopping complex features a range of popular fashion brands, as well as a variety of dining and entertainment options. It's the perfect destination for a full day of shopping and leisure.
No matter what you're searching for, Valencia offers a diverse array of shopping experiences that cater to every taste and budget.
So, grab your wallet and hit the streets – happy shopping!