30 Most Famous Things That Barcelona Is Known For
This article may contain affiliate links. Please read our
Disclosure Policy
for more information.
If you've ever dreamed of taking a trip to Spain and experiencing its vibrant culture and history, Barcelona should definitely be on your bucket list.
This Mediterranean metropolis is renowned for its stunning architecture, world-class cuisine, and lively culture. But with so many famous things in Barcelona to see and do, it can be challenging to decide where to start.
That's why I've put together this comprehensive guide to exactly what Barcelona is known for, to help you make the most of your time in this incredible city.
Whether you're a first-time traveler or a seasoned adventurer, there are plenty of reasons why you should visit Barcelona. From the iconic landmarks like La Sagrada Familia and Park Güell to the more hidden gems, come and find out more about the city's history, culture, and traditions.
What is Barcelona known for?
1. The Capital of Catalonia
Barcelona, the vibrant and lively capital of Catalonia, is one of those cities that truly has a bit of everything on offer. As you wander through its bustling streets, you'll find yourself immersed in a unique blend of history, culture, and the undeniable charm of Mediterranean living.
Catalonia, located in the northeastern part of Spain, boasts a rich heritage that goes back thousands of years. With a distinct culture, identity, and even its own language, this region has always been a source of pride for its inhabitants.
Steeped in history, Catalonia has been influenced by a myriad of cultures, including the ancient Romans, Visigoths, and Moors, which is evident in the stunning architecture and historic sites you'll discover as you explore Barcelona.
2. Both Catalan and Spanish Speakers
You know what's really cool about Barcelona? It's a city where two languages coexist harmoniously, giving it a distinct linguistic flavor.
And that's why, as you walk through the colorful neighborhoods and interact with the friendly locals, you'll hear the melodious sounds of both Catalan and Spanish.
In fact, you'll find that many locals are bilingual, speaking both Catalan and Spanish with pride. This bilingualism adds to the rich tapestry of the city, allowing you to experience a unique cultural blend – and maybe even learn a few words in both languages along the way!
3. Antoni Gaudí: A Visionary Architect Who Shaped Barcelona
If there's one name that goes hand-in-hand with Barcelona, it's Antoni Gaudí. This visionary architect left an indelible mark on the city with his awe-inspiring designs, which are nothing short of masterpieces.
As you wander through the city, you'll be captivated by Gaudí's unique touch, which can be seen in Barcelona's most famous architecture such as Casa Batlló, Casa Milà (La Pedrera), and Park Güell.
Gaudí's works are celebrated for their organic shapes, vibrant colors, and intricate detailing, which were inspired by the beauty of nature. His innovative approach to design has made him one of the most influential architects of all time, and his creations continue to leave visitors spellbound to this day.
4. La Sagrada Familia: A Monumental Masterpiece in Progress
No tour of the city of Barcelona would be complete without marveling at Gaudí's most iconic work, La Sagrada Familia. This breathtaking basilica has been under construction since 1882 and is still a work in progress, with completion slated for 2026.
Despite its ongoing construction, La Sagrada Familia has already cemented its place as one of the world's most extraordinary architectural feats. As you gaze upon its towering façade, you'll be captivated by the intricate sculptures, which depict biblical scenes, and the stunning blend of Gothic and Art Nouveau styles.
Inside, the vast nave is supported by colossal columns that resemble trees, creating a forest-like atmosphere. The sunlight streaming through the vibrant stained-glass windows casts an ethereal glow that adds to the magical ambiance of the space.
5. Casa Batlló: A Fantastical Journey into Gaudí's Imagination
When it comes to Antoni Gaudí's distinctive creations, Casa Batlló is undoubtedly one of the must-see attractions in Barcelona. Located on the famous Passeig de Gràcia, this architectural gem is a captivating fusion of art, design, and innovation.
As you approach Casa Batlló, you'll be instantly mesmerized by its whimsical façade, adorned with a mosaic of colorful ceramic tiles and undulating shapes that evoke the surface of a tranquil sea. The building's dragon-like roof and ornate balconies only add to the fantastical charm of the structure.
Step inside, and you'll be transported into a world where the natural world seamlessly merges with the built environment. From the organic shapes of the walls and ceilings to the enchanting play of light filtering through the stained-glass windows, Casa Batlló is a true testament to Gaudí's genius and his love for nature.
6. Park Güell: A Kaleidoscope of Color and Creativity
Another essential stop on your Gaudí-inspired journey through Barcelona is Park Güell, a stunning public park that offers breathtaking views of the city below. Designed by Gaudí between 1900 and 1914, the park is a vibrant oasis that showcases the architect's unparalleled creativity and his passion for melding nature with art.
As you meander through the serpentine pathways, you'll encounter a multitude of whimsical features, including the iconic mosaic-covered terrace, the Hansel-and-Gretel-esque gatehouses, and the captivating "Sala Hipóstila," a forest of columns supporting a beautifully tiled ceiling. Each corner of Park Güell is an explosion of color and artistic expression that will leave you in awe of Gaudí's boundless imagination.
Don't forget to bring your camera, as Park Güell offers countless photo opportunities, not to mention the chance to capture panoramic shots of Barcelona's stunning skyline.
7. Nine UNESCO World Heritage Sites: A Testament to Barcelona's Rich Legacy
Barcelona is not only renowned for its modernist architecture and captivating culture but also as a city that boasts nine UNESCO World Heritage sites. These sites, spread across the city, bear witness to the incredible artistic, cultural, and architectural achievements that have shaped Barcelona over the centuries.
Seven of these sites are the works of Antoni Gaudí, including those just mentioned like La Sagrada Familia, Park Güell, Casa Batlló, and Casa Milà (La Pedrera). The other two sites, the Palau de la Música Catalana and the Hospital de Sant Pau, showcase the brilliance of Lluís Domènech i Montaner, another master of Catalan Modernism.
With each of these World Heritage sites offering unique experiences and breathtaking beauty, your visit to Barcelona will be filled with moments of wonder and awe, as you explore the city's rich history and vibrant present.
8. FC Barcelona: More Than a Club
In Barcelona, football is more than just a sport – it's a way of life. And at the heart of this passion lies FC Barcelona, one of the most famous football clubs in the world.
Founded in 1899, this legendary team has captured the hearts of millions of fans worldwide and boasts an illustrious history filled with numerous titles, including multiple UEFA Champions League and La Liga trophies.
As you immerse yourself in the city's football culture, be sure to pay a visit to the iconic Camp Nou, the largest stadium in Europe and the proud home of FC Barcelona. A guided tour of this hallowed ground will take you through the players' tunnel, the press room, and even the team's locker room, giving you a glimpse into the world of your favorite football stars.
And if you're a football fan, don't miss the chance to witness the magic of FC Barcelona in action, whether by attending a match or visiting the interactive FC Barcelona Museum, where you can relive the team's glorious moments and explore a fascinating collection of memorabilia.
9. Ancient Roman History: Unearthing Barcelona's Timeless Past
Did you know that Barcelona's roots go all the way back to the Roman era? Founded as Barcino in the 1st century BC, the city has a rich and fascinating Roman history that is just waiting to be discovered.
In fact, as you explore the winding streets of the Gothic Quarter, you'll come across well-preserved remnants of Barcino's ancient past, which offer a captivating glimpse into the lives of its earliest inhabitants.
One must-visit location is the Museu d'Història de Barcelona (MUHBA), where you can delve into the city's Roman history through a fascinating collection of archaeological finds and interactive displays. Don't miss the chance to walk on the ancient Roman streets that lie beneath the modern city, as you explore the subterranean ruins of the Roman settlement.
Other notable Roman sites include the Temple of Augustus, the remains of the city's Roman walls, and the Plaça del Rei, where you can find traces of the Roman governor's palace.
10. 1992 Olympics: The Games that Transformed a City
Barcelona's incredible transformation into a modern, vibrant metropolis owes much to the 1992 Summer Olympics. Held in the city between July and August of that year, the Games had a profound and lasting impact on Barcelona, ushering in an era of urban regeneration, increased tourism, and global recognition.
As you explore the city, you'll find numerous sites that pay homage to the legacy of the 1992 Olympics. The Olympic Ring, located on Montjuïc Hill, is home to several iconic venues, such as the Olympic Stadium, Palau Sant Jordi, and the striking Telecommunications Tower designed by Santiago Calatrava.
A visit to the Olympic and Sports Museum Joan Antoni Samaranch will also provide you with an in-depth look at the Games and their impact on the city.
The revitalized waterfront, with its picturesque beaches, marinas, and promenades, is another testament to the Olympic-led urban transformation. Take a leisurely stroll along the seaside, soak up the sun, and marvel at the modern architectural gems that now define the city's skyline.
11. Catalan Independence Movement: A Region with a Proud Identity
As you immerse yourself in Barcelona's rich culture and history, you'll quickly become aware of the strong sense of identity that permeates the region. The Catalan independence movement, which has been gaining momentum in recent years, is a testament to the pride and resilience of the people of Catalonia.
While exploring the city, you might notice the Catalan flag or the Estelada, an unofficial flag that symbolizes the independence movement, proudly displayed in various places. You may also encounter street art, rallies, or cultural events that reflect the spirit of the movement.
Though the topic of independence can be complex and nuanced, it's an important aspect of the region's identity, which adds to the depth and vibrancy of the Barcelona experience. As you engage with locals and learn more about the movement, you'll gain a deeper understanding and appreciation of the unique culture that defines Catalonia.
12. Beaches: Basking in Barcelona's Sun-Kissed Paradise
After soaking up the city's history and culture, it's time to unwind and enjoy the sun, sand, and sea at Barcelona's beautiful beaches. With over 4.5 kilometers of coastline, the city offers a variety of sandy spots where you can relax, swim, or engage in water sports.
One of the most popular destinations is Barceloneta Beach, which is easily accessible from the city center and offers a lively atmosphere with numerous bars, restaurants, and activities. If you're looking for a more tranquil setting, you might prefer the serene Bogatell Beach or the picturesque Caldetes Beach, just a short train ride away from the city.
Whether you're a sun-worshipper, a water sports enthusiast, or just looking for a place to unwind with a good book, Barcelona's beaches are the perfect setting to enjoy the city's Mediterranean charm. So, grab your sunscreen, beach towel, and sunglasses, and get ready to experience the bliss of Barcelona's sun-kissed shores!
13. Mediterranean Magic: Barcelona's Irresistible Coastal Charm
Barcelona's prime location on the Mediterranean coast lends the city an irresistible allure that enchants visitors from around the world. With its picturesque harbors, bustling marinas, and scenic waterfront promenades, Barcelona offers a delightful blend of urban sophistication and laid-back seaside vibes.
As you explore the city, be sure to spend some time along the waterfront, where you'll find a host of attractions, from the historic Port Vell and the vibrant Port Olímpic to the bustling Rambla de Mar. Along the way, indulge in delicious seafood at one of the many waterfront restaurants, or simply savor the sight of the sparkling Mediterranean waters as they lap against the shore.
Whether you choose to embark on a leisurely boat tour, try your hand at sailing, or take part in water sports like paddleboarding or kayaking, the Mediterranean's enchanting presence is sure to make your Barcelona experience truly unforgettable.
14. Weather: Basking in Barcelona's Delightful Climate
Another one of the many things that Barcelona is known for is its fabulous weather. With a Mediterranean climate characterized by warm summers, mild winters, and plenty of sunshine, the city is an ideal destination for visitors year-round.
During the summer months, expect warm temperatures averaging around 28°C (82°F), perfect for beach days and outdoor activities. During the day, it can get pretty humid to be honest, but evenings are pleasant, inviting you to dine al fresco or stroll through the charming streets as the sun sets.
Autumn and spring bring mild temperatures, making them my picks for the best time to visit Barcelona in order to comfortably explore the city's many attractions without the summer crowds. And while winters in Barcelona are cooler, with temperatures ranging from 8°C to 14°C (46°F to 57°F), you'll still enjoy plenty of sunshine and a much milder climate compared to many other European destinations.
15. Urban Planning: The Innovative Grid Pattern of Barcelona's Streets
One of the most fascinating aspects of Barcelona's cityscape is its innovative urban planning, which is best exemplified by the Eixample district's iconic grid pattern. Designed in the 19th century by visionary urban planner Ildefons Cerdà, the Eixample's orderly layout was a groundbreaking solution to the city's rapid growth and overcrowding.
As you stroll through the streets of the Eixample, you'll notice its wide boulevards, spacious squares, and distinctive chamfered corners, which were designed to improve traffic flow and promote social interaction. This well-thought-out layout not only makes the city more navigable but also creates a sense of harmony and balance.
The Eixample district is also home to some of Barcelona's most stunning architectural gems, including the works of Antoni Gaudí and other prominent Modernist architects. So, as you explore the city's grid-patterned streets, take the time to appreciate the masterful urban planning that has made Barcelona such an exceptional and livable metropolis.
16. Pablo Picasso: Tracing the Footsteps of a Legendary Artist
No discussion of Barcelona's vibrant art scene would be complete without mentioning Pablo Picasso, one of the most influential artists of the 20th century. Although Picasso was born in Málaga, he spent many of his formative years in Barcelona, and the city played a significant role in shaping his artistic journey.
One of the best ways to discover the life and work of this legendary artist is to visit the Picasso Museum, which houses an impressive collection of his early works, as well as some of his later masterpieces. Located in the heart of the historic El Born district, the museum provides a fascinating insight into Picasso's evolution as an artist and his deep connection to Barcelona.
As you explore the city, you can also visit other places associated with Picasso's life, such as the art school Llotja, where he received his early training, and Els Quatre Gats, a famous café that was a meeting place for artists and intellectuals, including a young Picasso.
By tracing the footsteps of Pablo Picasso in Barcelona, you'll gain a deeper appreciation for the city's rich artistic heritage and the extraordinary talents that have shaped its cultural landscape. Don't miss the opportunity to delve into the world of this remarkable artist during your visit!
17. Joan Miró: A Celebration of Surrealism and Catalan Culture
Barcelona's rich artistic heritage also includes the works of the renowned surrealist painter, sculptor, and ceramicist Joan Miró. Born in the city in 1893, Miró's art is characterized by his unique blend of surrealism, abstraction, and his strong connection to Catalan culture.
To experience Miró's captivating world, a visit to the Fundació Joan Miró is an absolute must. Located on Montjuïc Hill, this stunning museum is not only home to an extensive collection of Miró's works but also features exhibitions of contemporary art, paying tribute to his legacy and influence on future generations of artists.
One of Miró's most iconic works in the city is the vibrant mosaic "Pla de l'Os" on the famous La Rambla, where you can literally walk on art. Another example of his work in public spaces is the striking "Dona i Ocell" (Woman and Bird) sculpture located in Parc Joan Miró.
As you explore Barcelona, immerse yourself in the whimsical and imaginative world of Joan Miró, and discover how this visionary artist helped shape the city's distinctive artistic landscape.
18. A Literary Legacy: Barcelona's Connection to Famous Authors
Throughout its history, Barcelona has been a source of inspiration for many acclaimed authors, who have immortalized the city in their writings. From George Orwell's "Homage to Catalonia," which documents his experiences during the Spanish Civil War, to Ernest Hemingway's "The Sun Also Rises," which features scenes set in the city's vibrant bars and cafés, Barcelona has long been a magnet for literary giants.
Gabriel García Márquez, the celebrated Colombian author, spent time in Barcelona and set parts of his novel "Love in the Time of Cholera" in the city. Similarly, Peruvian writer Mario Vargas Llosa found inspiration in Barcelona, and his novel "The Way to Paradise" includes scenes that take place in the city's bustling streets.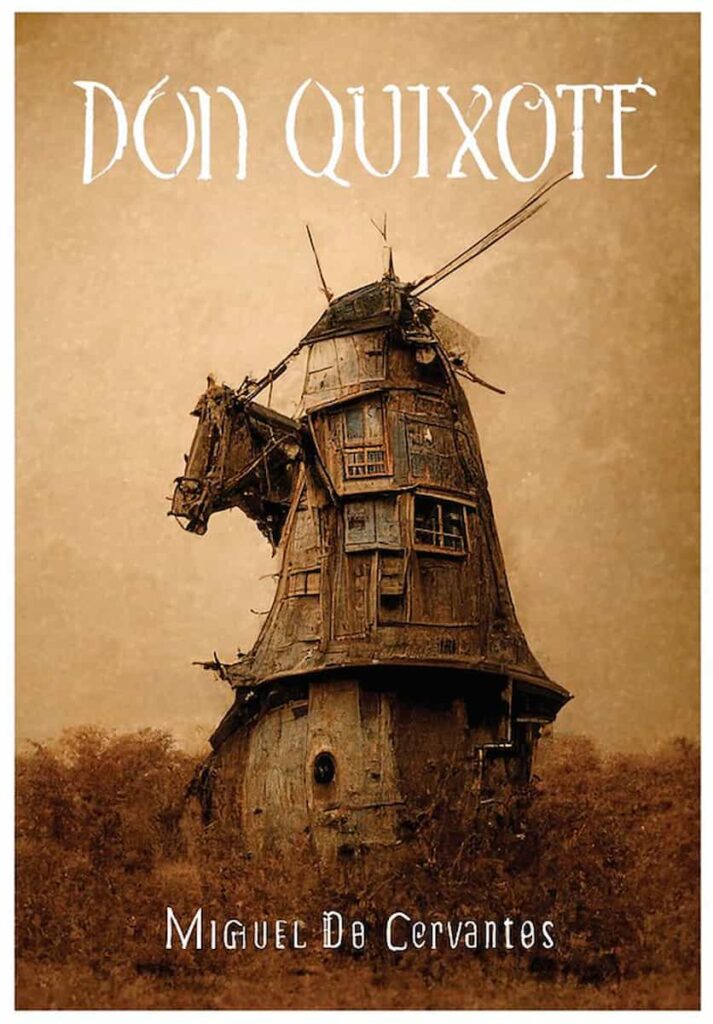 Even the legendary Spanish author Miguel de Cervantes, best known for his masterpiece "Don Quixote," makes mention of Barcelona in his writings, praising the beauty and charm of the city.
As you explore Barcelona, you'll undoubtedly feel the echoes of these literary giants and their timeless works. The city's rich literary legacy is yet another facet of its vibrant cultural tapestry, providing a captivating backdrop for your own story as you discover the magic of Barcelona.
19. Tapas: A Culinary Adventure in the Heart of Barcelona
While Barcelona may not be considered the tapas capital of Spain, the city still offers an abundance of delightful tapas bars and restaurants that cater to both locals and tourists alike. For many visitors, indulging in these small, flavorful dishes is an essential part of their Barcelona experience.
As you wander through the city's bustling streets, you'll come across countless tapas establishments offering an array of mouthwatering options. From classic favorites like patatas bravas, jamón ibérico, and croquetas to more innovative creations, there's something for everyone to enjoy.
Don't miss the opportunity to join the locals in a lively tapas crawl, hopping from one bar to another and savoring the delicious tastes and lively atmosphere that make Barcelona's tapas scene such a beloved tradition. Grab a glass of cava or a cold caña, and embark on a culinary adventure you won't forget!
20. Calçots: A Unique Catalan Delicacy and Tradition
While exploring Barcelona's vibrant food scene, be sure to try calçots, a seasonal Catalan delicacy that's both a scrumptious treat and a cherished tradition. Calçots are a type of green onion, similar to leeks or scallions, that are typically harvested between November and April.
The traditional way to enjoy calçots is at a calçotada, a festive gathering where the onions are grilled over an open flame until they are tender and slightly charred. Once cooked, they are wrapped in newspaper to keep them warm and served with a delicious romesco sauce.
To eat a calçot, simply strip off the charred outer layer, dip the tender inner part into the romesco sauce, and enjoy! Calçots are typically accompanied by grilled meats, rustic bread, and local wines, making for a hearty and unforgettable meal.
If you're visiting Barcelona during calçot season, don't miss the chance to experience this unique culinary tradition that is deeply rooted in Catalan culture. Whether you attend a calçotada in the countryside or enjoy calçots at a local restaurant, you're in for a delicious and memorable treat!
21. Crema Catalana: A Decadent Dessert with a Catalan Twist
If you have a sweet tooth, then you're in for a treat when you try Crema Catalana, a traditional Catalan dessert that's sure to become one of your favorites. Similar to crème brûlée, this rich, creamy custard is flavored with hints of lemon zest and cinnamon, giving it a delightful, aromatic twist.
The crowning touch of Crema Catalana is its caramelized sugar crust, created by sprinkling sugar on top of the custard and torching it until it forms a delicious, crackly layer. The contrast between the cool, velvety custard and the crisp, caramelized sugar is simply divine.
Make sure to indulge in this heavenly dessert at one of Barcelona's many restaurants or pastry shops. You'll be savoring the flavors of Catalan tradition with every delectable bite.
22. Pa amb Tomàquet: A Simple yet Scrumptious Catalan Staple
As you explore the culinary delights of Barcelona, one dish you're sure to encounter is Pa amb Tomàquet, a simple yet incredibly satisfying Catalan staple. Made with just a few basic ingredients, this humble dish has become an essential part of the local cuisine.
Pa amb Tomàquet consists of crusty bread that's been rubbed with ripe tomatoes, drizzled with olive oil, and sprinkled with a pinch of salt. This seemingly simple combination results in a deliciously flavorful and comforting dish that's enjoyed by locals and visitors alike.
You can find Pa amb Tomàquet at virtually any tapas bar or restaurant in Barcelona, often served as an accompaniment to other dishes or enjoyed on its own. Don't miss the chance to savor this quintessentially Catalan creation, and discover for yourself why it's become such a beloved classic.
23. Castellers: A Towering Catalan Tradition
One of the most awe-inspiring Catalan traditions you may encounter during your visit to Barcelona is the art of building castells, or human towers. Castellers, the skilled performers who form these impressive structures, are an iconic symbol of Catalonia and its rich cultural heritage.
Castells can reach heights of up to ten levels, with a small child, known as the enxaneta, climbing to the top and raising their hand in triumph to signal the tower's completion. These remarkable feats of strength, balance, and teamwork are often performed during festivals and celebrations throughout the year.
If you have the opportunity to witness a castell performance in person, it's truly a sight you won't forget. As the castellers join together to create these soaring towers, you'll be moved by their incredible display of unity, courage, and determination, which embodies the spirit of Catalonia.
24. Caga Tió: A Quirky Catalan Christmas Tradition
For a fun and quirky taste of Catalan culture, look no further than Caga Tió, a unique Christmas tradition that's sure to bring a smile to your face. Also known as the "pooping log," Caga Tió is a wooden log with a painted face and festive decorations, often including a traditional Catalan hat called a barretina.
In the days leading up to Christmas, children are encouraged to "feed" Caga Tió by placing treats and small gifts inside the hollow log. Then, on Christmas Eve or Christmas Day, the children gather around the log and take turns hitting it with sticks while singing a traditional Caga Tió song.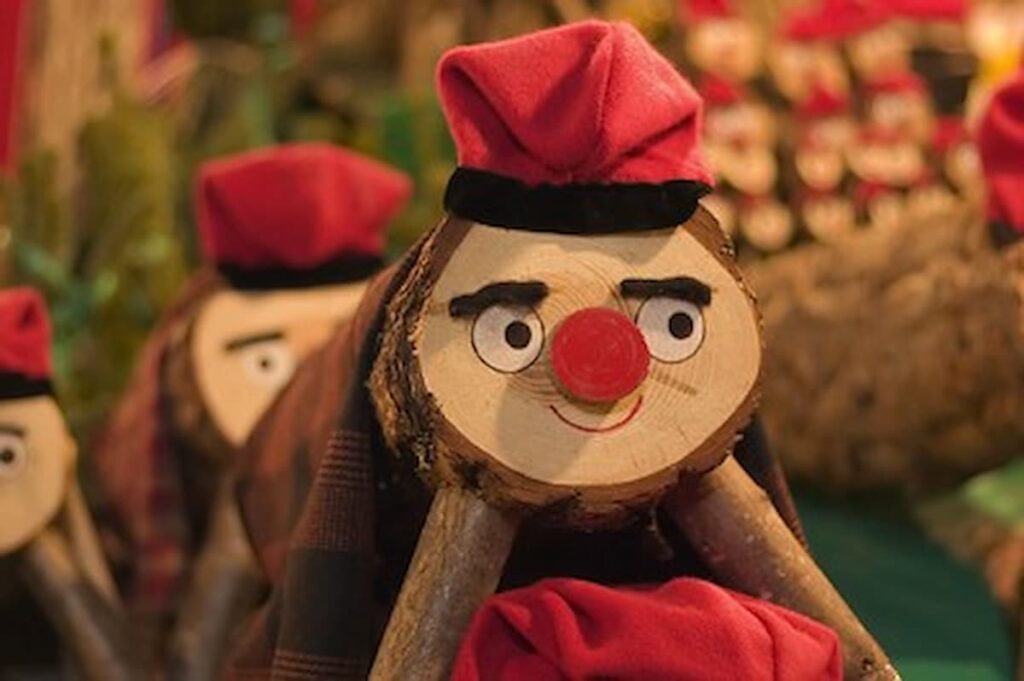 As they sing and strike the log, the hidden treats and gifts "magically" emerge from the other end of Caga Tió, much to the delight of the children. While it might seem a little strange to outsiders, this endearing custom is a cherished part of the holiday season in Catalonia and adds a touch of whimsy to the festive celebrations.
Whether you're visiting Barcelona during the Christmas season or simply learning about its unique customs, Caga Tió offers a charming glimpse into the playful side of Catalan culture.
25. Caganers: A Cheeky Addition to Catalan Nativity Scenes
In Catalonia, nativity scenes often feature a cheeky character known as the caganer, which translates to "the pooper." The caganer is a small, whimsical figurine depicted as a peasant wearing traditional Catalan attire, squatting with their pants down in the act of defecation.
The origins of the caganer are somewhat uncertain, but this quirky character is believed to date back to the 18th century and symbolizes fertility, luck, and prosperity. Some say the caganer's "fertilizing" act is meant to ensure a good harvest in the coming year.
Today, the caganer has become a popular and lighthearted addition to Catalan nativity scenes, and you can even find modern versions featuring celebrities, politicians, and other famous personalities. If you're visiting Barcelona during the holiday season, be sure to keep an eye out for this mischievous character and maybe even bring one home as a unique souvenir!
26. La Rambla: Barcelona's Iconic Boulevard
No trip to the city would be complete without a leisurely stroll down La Rambla, Barcelona's most famous and bustling boulevard. Stretching for over a kilometer, this vibrant pedestrian street connects Plaça de Catalunya with the waterfront at the Christopher Columbus monument, offering a lively snapshot of the city's energy and charm.
As you meander along La Rambla, you'll encounter a myriad of attractions, including colorful flower stalls, eye-catching street performers, and lively outdoor cafés. Don't miss the bustling La Boqueria Market, where you can sample a vast array of fresh local produce, gourmet treats, and traditional Catalan dishes.
While La Rambla can be crowded and touristy at times, it's still a must-see destination for any Barcelona visitor. With its lively atmosphere and iconic status, this lively thoroughfare offers an unforgettable taste of the city's vibrant spirit. So, lace up your walking shoes and get ready to experience the heart and soul of Barcelona!
27. Gothic Quarter: A Journey Back in Time
Step into the enchanting world of the Gothic Quarter, Barcelona's oldest and most atmospheric neighborhood. With its narrow, winding streets and medieval architecture, the Gothic Quarter transports you back in time and offers a fascinating glimpse into the city's rich history.
As you explore this captivating district, you'll discover a treasure trove of historical landmarks, such as the stunning Barcelona Cathedral, the ancient Roman walls, and the picturesque Plaça del Rei. Be sure to visit the Jewish Quarter, or El Call, which is home to one of the oldest synagogues in Europe.
In addition to its historical charms, the Gothic Quarter is also a vibrant hub of shops, bars, and restaurants, making it the perfect place to enjoy a leisurely meal, a drink with friends, or some retail therapy. Don't miss the chance to experience the magic of the Gothic Quarter during your Barcelona adventure.
28. Festivals: Celebrating Barcelona's Vibrant Culture
One of the best ways to experience the true spirit of Barcelona is to attend one of its many colorful festivals, which take place throughout the year. These lively events showcase the city's rich cultural heritage and bring locals and visitors together in a jubilant celebration of art, music, food, and tradition.
These include more traditional festivals, like La Mercè, or a ton of music festivals, especially during the summer when it seems like half the DJs in the world descend on Barcelona and its surroundings.
But even if you're not here in summer, there's still likely to be a festival or celebration taking place, adding an extra layer of excitement and cultural immersion to your journey. Be sure to check the local event calendar and join in the festivities for a truly unforgettable experience.
29. Pickpockets: Staying Safe and Alert in Barcelona
While it's generally a safe city, one thing that, unfortunately Barcelona is known for is its pickpocketing issue, particularly in crowded tourist areas and on public transportation. However, don't let this deter you from enjoying all the wonderful experiences the city has to offer.
By following a few simple precautions, you can minimize your risk and focus on having a fantastic time.
Be vigilant in crowded areas, such as La Rambla, the Gothic Quarter, and popular tourist attractions, where pickpockets tend to be more active.
Keep your belongings secure, using bags with zippers and compartments, and avoid keeping valuables in easily accessible pockets.
Consider using a money belt or hidden pouch to store your cash, passport, and other essentials.
Avoid displaying expensive items, such as cameras, smartphones, and jewelry, which may attract unwanted attention.
By staying alert and taking these basic precautions, you can greatly reduce your chances of encountering any issues with pickpockets during your visit to Barcelona.
30. Nightlife: Discover Barcelona After Dark
Barcelona's nightlife is as diverse and vibrant as the city itself, offering an endless array of options for every taste and preference. From trendy bars and clubs to laid-back tapas joints, you'll find plenty of ways to enjoy the city's after-dark scene.
Dance the night away at one of Barcelona's famous clubs, such as Pacha, Razzmatazz, or Opium, where you can experience world-class DJs, pulsing beats, and an electric atmosphere.
Sip on craft cocktails in the trendy neighborhood of El Raval, which boasts a thriving bar scene and a bohemian vibe.
Enjoy live music at venues like Jamboree, Harlem Jazz Club, or Sala Apolo, which host a range of performances spanning various genres, from jazz and flamenco to indie rock and electronic music.
For a more relaxed evening, head to the charming streets of Gràcia, where you'll find an array of cozy bars, tapas spots, and laid-back terraces perfect for enjoying a drink with friends.
No matter your style or preferences, Barcelona's nightlife offers a world of possibilities for you to discover. So, as the sun sets and the city comes alive, get ready to experience the magic of Barcelona after dark.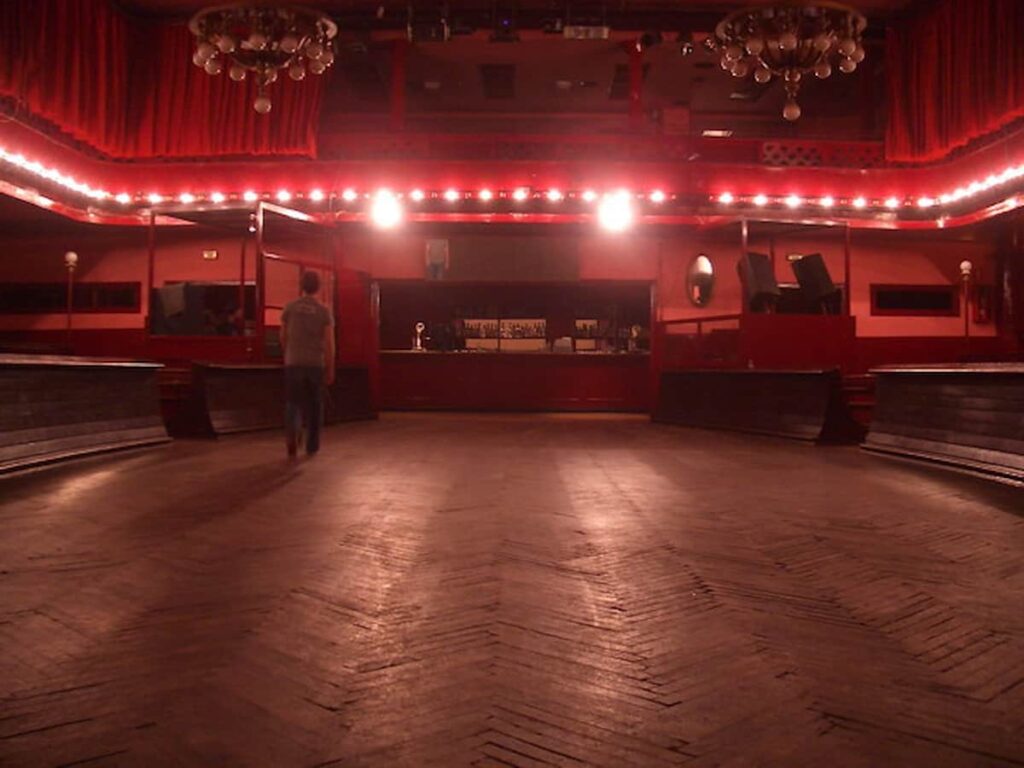 What is Barcelona known for in food?
Barcelona's culinary scene is a tantalizing adventure for the senses, blending traditional Catalan flavors with innovative twists and international influences. While a lot of the food that Barcelona is known for isn't actually from the region, tourists have loved coming here for centuries to try these Spanish classics – not to mention a few Catalan-specific specialities too.
Here's a mouth-watering list of 10 types of food that Barcelona is famous for:
Calçots: Grilled spring onions served with a rich romesco sauce, this Catalan specialty is perfect for a festive feast.
Escalivada: A smoky, flavorful mix of roasted eggplant, bell peppers, and onions, often served with anchovies.
Botifarra: A traditional Catalan sausage, served in various forms, from grilled to stewed with beans or mushrooms.
Suquet de peix: A hearty Catalan fish stew, combining fresh fish, shellfish, potatoes, and tomatoes in a rich broth.
Pa amb tomàquet: Simple yet scrumptious, this dish consists of crusty bread rubbed with ripe tomatoes, drizzled with olive oil, and sprinkled with salt.
Crema Catalana: A rich, creamy dessert similar to crème brûlée, but with a Catalan twist featuring lemon zest and cinnamon.
Canelons: This Catalan take on the Italian classic features pasta tubes stuffed with a savory meat filling, topped with béchamel sauce and cheese.
Paella: This iconic Spanish dish, featuring saffron-infused rice, seafood, and vegetables, is a must-try in Barcelona (even if it's actually from Valencia!)
Tapas: Experience the joy of sharing small plates of various delicious bites, ranging from patatas bravas to croquettes.
Fideuà: Similar to paella (and also similarly from Valencia) but made with noodles instead of rice, this dish showcases the best of Spanish seafood cuisine.
Whether you're a dedicated foodie or simply enjoy indulging in new flavors, Barcelona's culinary offerings are sure to entice your taste buds and leave you craving more. Bon profit!