Is Valencia, Spain Safe? Get the Truth (From a Local!)
This article may contain affiliate links. Please read our
Disclosure Policy
for more information.
Whenever you're planning a trip, it's normal to wonder if the place you're going to is a safe destination for travelers. And so it's only natural to consider the same question if Valencia is on your itinerary – or about to be.
Yes, Valencia, Spain is safe. While no place is completely free of crime, Valencia has a low rate of violent crime, and most visitors have a trouble-free stay. The most likely issue is pickpocketing but even that is quite low level here.
In fact, as a resident of Valencia, I can assure you that you can explore this vibrant city without worrying too much about your safety.
Of course, it's always wise to take reasonable precautions when traveling. Keep your valuables secure, be aware of your surroundings, and avoid walking alone in unfamiliar areas at night.
But overall, Valencia is a safe and welcoming city that's well worth a visit. Take a look below for more information on how this is the case, pros and cons, and what to keep an eye out for.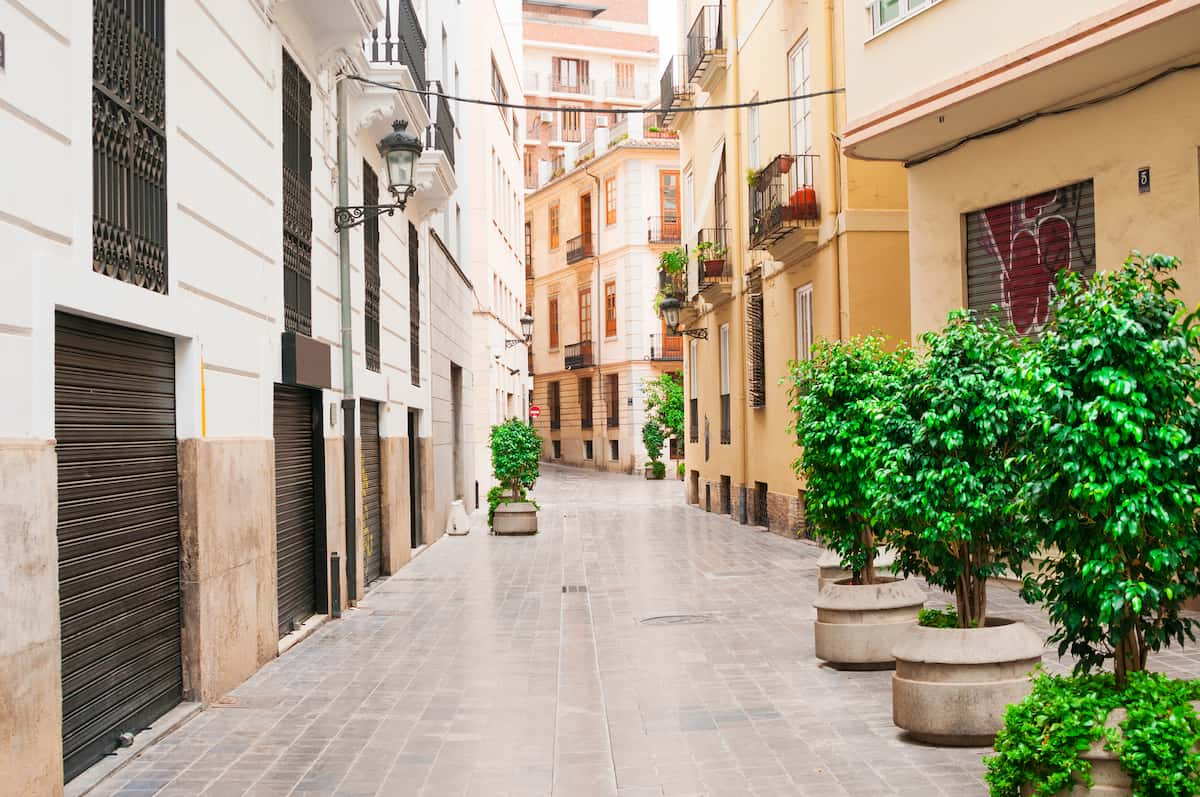 Overall Safety
Crime Rate
Valencia is a very safe place to visit with a low crime rate compared to other cities in Spain. According to recent statistics, the overall crime rate in Valencia is low, and violent crimes are rare. In particular, the city has a very low homicide rate.
It's important to note that pickpocketing is common in Spain, and while it's more of a problem in Barcelona and Madrid, it can happen in Valencia. This is why tourists should be extra cautious when visiting crowded areas, as well as in bars and restaurants where bags have been known to go "missing" if they're left somewhere (including hanging on the chair behind you so it's out of your line of sight).
Basically: Keep your valuables close to you, never put your bag down so that it's out of your sight and be aware of your surroundings.
Find out more about: Retiring in Valencia, Spain: The Ultimate Guide
Safety Precautions
Although Valencia is generally safe, it's always a good idea to take precautions to ensure your safety. Here are some tips to help you stay safe during your visit:
Keep your valuables in a safe place, such as a hotel safe, and avoid carrying large amounts of cash with you.
Be aware of your surroundings and avoid walking alone at night, especially in poorly lit areas.
Be cautious when using ATMs and avoid using them at night or in poorly lit areas.
Be aware of common scams, such as people offering to help you with your luggage.
By taking these simple precautions, you can ensure a safe and enjoyable trip to Valencia. All that said, you really shouldn't let safety concerns hold you back from visiting this beautiful city. Valencia is a vibrant and exciting place to explore, with plenty of attractions and activities to enjoy.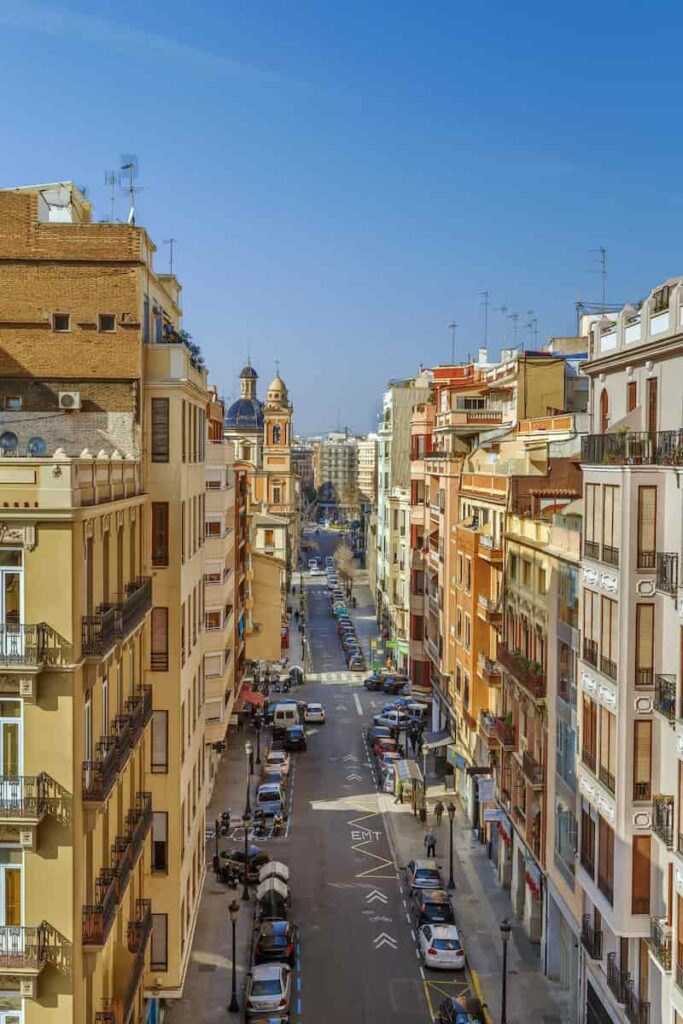 Neighborhoods
Valencia is a city with many neighborhoods, each with its own unique character and charm. Some neighborhoods are safer than others, so it's important to know which ones are safe to live in or visit. Here's a breakdown of the safe and unsafe neighborhoods in Valencia:
Safe Neighborhoods
If you're looking for a safe neighborhood to live in or visit, then you'll be happy to know that Valencia has many safe neighborhoods. In fact, most of the neighborhoods you'll find yourself in during a short stay in the city have low crime rates and are generally safe for walking alone, both day and night.
This includes places like Ruzafa, El Carmen, Ciutat Vella (the Old Town) and the rest of the city center. Crime is rare and they're well lit at night, so problems are very unlikely to occur.
You may also be interested in: Can You Drink the Water in Valencia? (From a Local!)
Areas to avoid
While Valencia is generally a safe city, there are a few neighborhoods that are known for their slightly higher crime rates. Again, these aren't full of violent crime or anything like that, but you may want to reconsider walking around some areas at night, especially alone or if there isn't street lighting.
This particularly includes certain areas of La Coma, Barrio del Cristo, Malvarrosa, Fuensanta and Velluters. You should even be wary around some areas of Cabanyal at night – although other parts are on the up and up, so it's very much street-by-street there.
From what some say, drug use is higher in these neighborhoods and there's a higher likelihood of being robbed if you find yourself in the wrong street. As such, to avoid any issues, perhaps just avoid these areas in the evenings (or even during the day, in some cases).
Instead, stick to the safe neighborhoods and you'll have a great time exploring all that Valencia has to offer.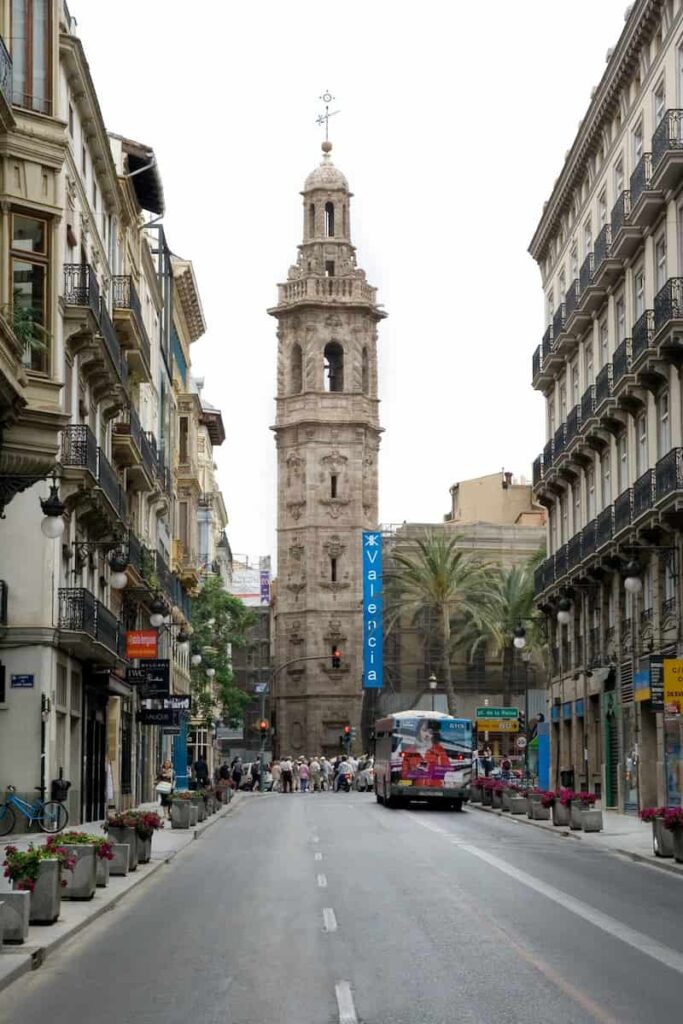 Tourist Safety
Valencia is a safe city for tourists, but like any major city, it's important to be aware of your surroundings and take precautions to ensure your safety. Here are some things to keep in mind:
Pickpocketing
As mentioned, pickpocketing isn't uncommon in tourist areas so be sure to keep your belongings close to you and avoid carrying large amounts of cash. Consider using a money belt or a crossbody bag that zips shut to keep your valuables safe.
It's also a good idea to be mindful of your surroundings and keep an eye out for suspicious behavior. If you notice someone getting too close to you or trying to distract you, be on guard and move away quickly.
Scams
Scams are another concern for tourists in Valencia, although this is honestly much like any major city. Be wary of anyone who approaches you on the street offering to sell you something or asking for money. It's also important to be cautious when using ATMs, as skimming devices can be used to steal your card information.
If you're approached by someone who seems suspicious, trust your instincts and walk away. And if you do fall victim to a scam or theft, be sure to report it to the police as soon as possible.
Final thoughts
Hopefully you're feeling more confident about visiting Valencia. As a resident of this beautiful city, I can assure you that Valencia is a safe and welcoming place for tourists and new arrivals alike.
While it's important to take normal precautions, such as being aware of your surroundings and keeping your valuables secure, there's no need to be overly anxious about your safety in Valencia. Instead, get ready for a great trip!